Kitagaki lab of National Saga University studies health benefits of fermentation microbes such as koji and yeast.
Hiroshi Kitagaki, Ph. D.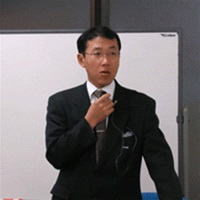 2004 The University of Tokyo, Ph. D. (Japan)
2005-2006 Medical University of South Carolina, Post-doctoral training, Professor Hannun's lab (USA)

Career
1995 National Research Institute of Brewing, researcher (Japan)
2011 Science Council of Japan, Associate Member
2012 Ministry of Education, Culture, Sports, Science and Technology, Program officer
2012 The University of Tokyo, invited lecturer (Japan)
2015 Saga University, Professor
2015 Dean, Saga University Koji Ceramide Research Institute
(Members; Hiroshi Kitagaki, Koji Nagao, Susumu Mitsutake, Toyoaki Anai, Nobuyuki Hayashi, Shigeki Inaba and Saburo Sato)
2016 Director, Association of Slow Food Fermentation Traditional Microbes

Lectures
Inferential statistics
Bioinformatics
Biomaterial chemistry

Majors
Inferential statistics
Lipid chemistry
Bioinformatics
Fermentation
Microbiology
Functionalities of fermented foods

Research themes
1 Health benefits of fermented foods and drinks manufactured with koji (sake, amazake, miso, soy sauce, rice vinegar, kurozu)

We have first elucidated that koji, which is the base for Japanese traditional fermented foods and drinks (sake, amazake, sake lees, miso, soy sauce, rice vinegar and kurozu) contains abundant glucosylceramide. Furthermore, we have elucidated that koji glycosykceramide improves intestinal microbial flora. Therefore, we have for the first time in the world elucidated that Japanese dietary fungus, KOJI Aspergillus is a prebiotic. These fundings are published in the following publications.

Japanese Traditional Dietary Fungus Koji Aspergillus oryzae Functions as a Prebiotic for Blautia Coccoides through Glycosylceramide.
SpringerPlus, 5, 1321 (2016)
Development of a quantitative method for the contents of glycosylceramide contained in Japanese foods brewed with koji and its application.
Chemical analysis of the sugar moiety of monohexosylceramide contained in koji, Japanese traditional rice fermented with Aspergillus.
Fermentation, 2016, 2(1), 2; doi:10.3390/fermentation2010002
Development of a quantitative method for the contents of glycosylceramide contained in Japanese foods brewed with koji and its application.
Journal of the Brewing Society of Japan, in press (2017)
Quantitation and structural determination of glucosylceramides contained in sake lees.
Journal of Oleo Science, 63, 1, 15-23 (2014)
Structural determination of glucosylceramides in the distillation remnants of shochu, the Japanese traditional liquor, and its production by Aspergillus kawachii.
Journal of Agricultural and Food Chemistry, 60 (46), 11473-82 (2012)

2 Breeding and development of functional fermentation microbes

We have developed pyruvate-underproducing sake yeast. This strain is now widely utilized in Japan to manufacture sparkling low alcohol sake. We have developed glycolaldehyde-resistant strain by overexpressing SUMO and aldehyde-dehydrogenase genes.

Identification and detoxification of glycolaldehyde, an unattended bioethanol fermentation inhibitor.Critical Reviews in Biotechnology, 37(2):177-189 (2017). doi: 10.3109/07388551.2015.1128877.
Glucosylceramide contained in Koji mold-cultured cereal confers membrane and flavor modification and stress tolerance to Saccharomyces cerevisiae during coculture fermentation. Applied and Environmental Microbiology, 81(11):3688-98. doi: 10.1128/AEM.00454-15 (2015)
SUMO expression shortens the lag phase of Saccharomyces cerevisiae yeast growth caused by complex interactive effects of major mixed fermentation inhibitors found in hot-compressed water-treated lignocellulosic hydrolysate Applied Microbiology and Biotechnology, 99, 501-515 (2015). Enhancement of ethanol fermentation of Saccharomyces cerevisiae sake yeast strain by disrupting mitophagy function. Applied and Environmental Microbiology, 80, 1002-1012 (2014)
Breeding researches of sake yeasts in Japan: History, recent technological advances, and future perspectives.
Annual Review of Food Science and Technology, 4, 215-235 (2013)

2008 Japan Prize in Agricultural Sciences, Achievement Award for Young Scientists
Master course and Ph. D. courses from overseas are available.
For further details, contact the address below.
. 1.4 updated html
16S metagenomics data analyzed by Miseq, Illumina (SpringerPlus, 2016, 5, 1321)
| | | | | | | | | | | | | | | | | | | | | | | |
| --- | --- | --- | --- | --- | --- | --- | --- | --- | --- | --- | --- | --- | --- | --- | --- | --- | --- | --- | --- | --- | --- | --- |
| level | 除外 | all | Tree-1 | Tree-2 | Tree-3 | Tree-4 | Tree-5 | Tree-6 | List | | | | | | | | 系統樹 | | | | | |
| 0 | 0 | 0 | 0 | 0 | 0 | 0 | 0 | 0 | Level | Group | Nor | Kgc | ttest | Nor | Kgc | ttest | Phylum | Class | Order | Family | Genus | Species |
| 2 | | 7 | 3 | 3 | 1 | 1 | 1 | 1 | Phylum | Chloroflexi | 0.056 | 0.069 | 0.303 | 7 | 21 | 0.041 | Chloroflexi | | | | | |
| 3 | | 24 | 4 | 4 | 2 | 2 | 2 | 2 | Class | Anaerolineae | 0.056 | 0.062 | 0.397 | 7 | 19 | 0.054 | | Anaerolineae | | | | |
| | | | 9 | 9 | 3 | 3 | 3 | 3 | | Caldilineae | | | | | | | | Caldilineae | | | | |
| 4 | | 64 | 10 | 10 | 4 | 4 | 4 | 4 | Order | Caldilineales | 0.056 | 0.062 | 0.397 | 7 | 19 | 0.054 | | | Caldilineales | | | |
| 5 | | 143 | 11 | 11 | 5 | 5 | 5 | 5 | Family | Caldilineaceae | 0.056 | 0.062 | 0.397 | 7 | 19 | 0.054 | | | | Caldilineaceae | | |
| 6 | | 309 | 12 | 12 | 6 | 6 | 6 | 6 | Genus | Caldilinea | 0.056 | 0.062 | 0.397 | 7 | 19 | 0.054 | | | | | Caldilinea | |
| 7 | | 629 | 13 | 13 | 7 | 7 | 7 | 7 | Species | Caldilinea tarbellica | 0.056 | 0.062 | 0.397 | 7 | 19 | 0.054 | | | | | | Caldilinea tarbellica |
| 2 | | 10 | 17 | 20 | 8 | 8 | 8 | 8 | Phylum | Firmicutes | 63.003 | 58.094 | 0.271 | 11267 | 20867 | 0.193 | Firmicutes | | | | | |
| 3 | | 31 | 18 | 21 | 9 | 9 | 9 | 9 | Class | Clostridia | 55.588 | 53.811 | 0.394 | 10081 | 19213 | 0.180 | | Clostridia | | | | |
| 4 | | 95 | 19 | 22 | 10 | 10 | 10 | 10 | Order | Natranaerobiales | 0.052 | 0.015 | 0.225 | 4 | 4 | 0.399 | | | Natranaerobiales | | | |
| 4 | | 72 | 32 | 37 | 14 | 15 | 11 | 11 | Order | Clostridiales | 55.135 | 53.389 | 0.395 | 10008 | 19055 | 0.180 | | | Clostridiales | | | |
| 5 | | 172 | 40 | 45 | 16 | 17 | 12 | 12 | Family | Eubacteriaceae | 0.058 | 0.075 | 0.341 | 9 | 34 | 0.172 | | | | Eubacteriaceae | | |
| 6 | | 266 | 42 | 47 | 17 | 18 | 13 | 13 | Genus | Acetobacterium | 0.058 | 0.074 | 0.349 | 9 | 34 | 0.175 | | | | | Acetobacterium | |
| 5 | | 190 | 44 | 49 | 18 | 19 | 14 | 14 | Family | Lachnospiraceae | 37.406 | 32.405 | 0.084 | 6850 | 11785 | 0.206 | | | | Lachnospiraceae | | |
| 6 | | 353 | 45 | 50 | 19 | 20 | 15 | 15 | Genus | Dorea | 0.151 | 0.292 | 0.021 | 31 | 105 | 0.082 | | | | | Dorea | |
| 6 | | 438 | 52 | 57 | 24 | 25 | 16 | 16 | Genus | Oribacterium | 0.266 | 0.307 | 0.426 | 59 | 137 | 0.273 | | | | | Oribacterium | |
| 7 | | 795 | 53 | 58 | 25 | 26 | 17 | 17 | Species | Oribacterium sinus | 0.266 | 0.307 | 0.426 | 59 | 137 | 0.273 | | | | | | Oribacterium sinus |
| 6 | | 467 | 54 | 59 | 26 | 27 | 18 | 18 | Genus | Pseudobutyrivibrio | 0.073 | 0.023 | 0.164 | 15 | 5 | 0.248 | | | | | Pseudobutyrivibrio | |
| 7 | | 839 | 55 | 60 | 27 | 28 | 19 | 19 | Species | Pseudobutyrivibrio xylanivorans | 0.073 | 0.023 | 0.164 | 15 | 5 | 0.248 | | | | | | Pseudobutyrivibrio xylanivorans |
| 6 | | 390 | 58 | 63 | 28 | 29 | 20 | 20 | Genus | Johnsonella | 0.805 | 0.416 | 0.144 | 144 | 165 | 0.426 | | | | | Johnsonella | |
| 7 | | 742 | 59 | 64 | 29 | 30 | 21 | 21 | Species | Johnsonella ignava | 0.803 | 0.409 | 0.142 | 143 | 163 | 0.431 | | | | | | Johnsonella ignava |
| 6 | | 395 | 65 | 70 | 33 | 34 | 22 | 22 | Genus | Lachnospira | 2.573 | 2.471 | 0.474 | 528 | 1166 | 0.213 | | | | | Lachnospira | |
| 7 | | 747 | 66 | 71 | 34 | 35 | 23 | 23 | Species | Lachnospira pectinoschiza | 2.573 | 2.471 | 0.474 | 528 | 1166 | 0.213 | | | | | | Lachnospira pectinoschiza |
| 6 | | 300 | 67 | 72 | 35 | 36 | 24 | 24 | Genus | Blautia | 28.447 | 25.888 | 0.164 | 5053 | 9086 | 0.176 | | | | | Blautia | |
| 7 | | 620 | 68 | 73 | 36 | 37 | 25 | 25 | Species | Blautia wexlerae | 0.255 | 0.305 | 0.311 | 36 | 101 | 0.124 | | | | | | Blautia wexlerae |
| 7 | | 849 | 73 | 78 | 37 | 38 | 26 | 26 | Species | Ruminococcus gnavus | 2.564 | 1.768 | 0.174 | 534 | 649 | 0.395 | | | | | | [Ruminococcus] gnavus |
| 7 | | 615 | 74 | 79 | 38 | 39 | 27 | 27 | Species | Blautia coccoides | 2.445 | 4.440 | 0.039 | 429 | 1498 | 0.066 | | | | | | Blautia coccoides |
| 7 | | 616 | 75 | 80 | 39 | 40 | 28 | 28 | Species | Blautia hansenii | 0.602 | 0.514 | 0.346 | 118 | 177 | 0.293 | | | | | | Blautia hansenii |
| 5 | | 152 | 76 | 81 | 40 | 41 | 29 | 29 | Family | Clostridiaceae | 6.784 | 10.793 | 0.129 | 1212 | 3754 | 0.146 | | | | Clostridiaceae | | |
| 6 | | 431 | 77 | 82 | 41 | 42 | 30 | 30 | Genus | Natronincola | 0.597 | 0.581 | 0.478 | 105 | 219 | 0.238 | | | | | Natronincola | |
| 6 | | 282 | 81 | 86 | 44 | 45 | 31 | 31 | Genus | Alkaliphilus | 1.769 | 1.027 | 0.083 | 314 | 302 | 0.469 | | | | | Alkaliphilus | |
| 7 | | 561 | 82 | 87 | 45 | 46 | 32 | 32 | Species | Alkaliphilus peptidifermentans | 0.206 | 0.199 | 0.474 | 27 | 82 | 0.197 | | | | | | Alkaliphilus peptidifermentans |
| 7 | | 560 | 83 | 88 | 46 | 47 | 33 | 33 | Species | Alkaliphilus crotonatoxidans | 1.513 | 0.755 | 0.095 | 278 | 196 | 0.282 | | | | | | Alkaliphilus crotonatoxidans |
| 6 | | 328 | 86 | 91 | 47 | 48 | 34 | 34 | Genus | Clostridium | 3.851 | 8.563 | 0.071 | 703 | 3006 | 0.129 | | | | | Clostridium | |
| 7 | | 660 | 88 | 93 | 48 | 49 | 35 | 35 | Species | Clostridium taeniosporum | 0.027 | 0.009 | 0.224 | 2 | 3 | 0.388 | | | | | | Clostridium taeniosporum |
| | | | 97 | 102 | 51 | 52 | 36 | 36 | Genus | Hathewaya | | | | | | | | | | | Hathewaya | |
| 7 | | 654 | 98 | 103 | 52 | 53 | 37 | 37 | Species | Clostridium histolyticum | 0.011 | 0.024 | 0.075 | 1 | 7 | 0.032 | | | | | | Hathewaya histolytica |
| | | | 99 | 104 | 53 | 54 | 38 | 38 | Family | Proteinivoraceae | | | | | | | | | | Proteinivoraceae | | |
| 6 | | 285 | 100 | 106 | 54 | 56 | 39 | 40 | Genus | Anaerobranca | 0.052 | 0.015 | 0.225 | 4 | 4 | 0.399 | | | | | Anaerobranca | |
| 7 | | 564 | 101 | 107 | 55 | 57 | 40 | 41 | Species | Anaerobranca zavarzinii | 0.052 | 0.015 | 0.225 | 4 | 4 | 0.399 | | | | | | Anaerobranca zavarzinii |
| 5 | | 213 | 117 | 125 | 56 | 58 | 41 | 42 | Family | Peptococcaceae | 0.121 | 0.120 | 0.486 | 20 | 37 | 0.110 | | | | Peptococcaceae | | |
| 6 | | 346 | 120 | 128 | 57 | 59 | 42 | 43 | Genus | Desulfotomaculum | 0.031 | 0.037 | 0.349 | 5 | 12 | 0.190 | | | | | Desulfotomaculum | |
| 7 | | 682 | 121 | 129 | 58 | 60 | 43 | 44 | Species | Desulfotomaculum indicum | 0.031 | 0.037 | 0.349 | 5 | 12 | 0.190 | | | | | | Desulfotomaculum defluvii |
| 6 | | 452 | 128 | 136 | 59 | 61 | 44 | 45 | Genus | Peptococcus | 0.071 | 0.061 | 0.406 | 12 | 17 | 0.327 | | | | | Peptococcus | |
| 7 | | 821 | 129 | 137 | 60 | 62 | 45 | 46 | Species | Peptococcus niger | 0.071 | 0.061 | 0.406 | 12 | 17 | 0.327 | | | | | | Peptococcus niger |
| 5 | | 231 | 130 | 138 | 61 | 63 | 46 | 47 | Family | Ruminococcaceae | 9.377 | 8.685 | 0.318 | 1663 | 2963 | 0.177 | | | | Ruminococcaceae | | |
| 6 | | 288 | 131 | 139 | 62 | 64 | 47 | 48 | Genus | Anaerotruncus | 0.254 | 0.212 | 0.353 | 47 | 67 | 0.285 | | | | | Anaerotruncus | |
| 7 | | 566 | 132 | 140 | 63 | 65 | 48 | 49 | Species | Anaerotruncus colihominis | 0.254 | 0.211 | 0.349 | 47 | 66 | 0.290 | | | | | | Anaerotruncus colihominis |
| 6 | | 439 | 133 | 141 | 64 | 66 | 49 | 50 | Genus | Oscillospira | 7.128 | 6.775 | 0.375 | 1270 | 2281 | 0.169 | | | | | Oscillospira | |
| 7 | | 797 | 134 | 142 | 65 | 67 | 50 | 51 | Species | Oscillospira guilliermondii | 0.078 | 0.113 | 0.089 | 12 | 41 | 0.114 | | | | | | Oscillospira guilliermondii |
| 6 | | 286 | 135 | 144 | 66 | 69 | 51 | 53 | Genus | Anaerofilum | 0.054 | 0.037 | 0.256 | 8 | 9 | 0.388 | | | | | Anaerofilum | |
| 6 | | 478 | 137 | 146 | 68 | 71 | 52 | 54 | Genus | Ruminococcus | 4.498 | 3.263 | 0.123 | 883 | 1208 | 0.326 | | | | | Ruminococcus | |
| | | | 139 | 148 | 69 | 72 | 53 | 55 | Genus | Ruminiclostridium | | | | | | | | | | | Ruminiclostridium | |
| 7 | | 647 | 141 | 150 | 71 | 74 | 54 | 56 | Species | Clostridium alkalicellulosi | 0.041 | 0.062 | 0.168 | 6 | 19 | 0.034 | | | | | | [Clostridium] alkalicellulosi |
| 6 | | 368 | 146 | 155 | 73 | 76 | 55 | 57 | Genus | Faecalibacterium | 0.147 | 0.145 | 0.489 | 19 | 49 | 0.178 | | | | | Faecalibacterium | |
| 3 | | 36 | 148 | 157 | 74 | 77 | 56 | 58 | Class | Erysipelotrichi | 1.783 | 1.225 | 0.303 | 416 | 513 | 0.418 | | Erysipelotrichi | | | | |
| 4 | | 80 | 149 | 158 | 75 | 78 | 57 | 59 | Order | Erysipelotrichales | 1.783 | 1.225 | 0.303 | 416 | 513 | 0.418 | | | Erysipelotrichales | | | |
| 5 | | 170 | 150 | 159 | 76 | 79 | 58 | 60 | Family | Erysipelotrichaceae | 0.425 | 0.487 | 0.430 | 90 | 224 | 0.264 | | | | Erysipelotrichaceae | | |
| 6 | | 362 | 152 | 161 | 77 | 80 | 59 | 61 | Genus | Erysipelothrix | 0.410 | 0.306 | 0.287 | 87 | 129 | 0.345 | | | | | Erysipelothrix | |
| 7 | | 723 | 153 | 162 | 78 | 81 | 60 | 62 | Species | Erysipelothrix muris | 0.409 | 0.306 | 0.289 | 87 | 129 | 0.344 | | | | | | Erysipelothrix muris |
| 6 | | 331 | 158 | 170 | 79 | 83 | 61 | 64 | Genus | Coprobacillus | 1.265 | 0.682 | 0.256 | 310 | 266 | 0.439 | | | | | Coprobacillus | |
| 7 | | 668 | 159 | 171 | 80 | 84 | 62 | 65 | Species | Coprobacillus cateniformis | 1.182 | 0.654 | 0.264 | 291 | 255 | 0.448 | | | | | | Coprobacillus cateniformis |
| | | | 160 | 172 | 81 | 85 | 63 | 66 | Class | Tissierellia | | | | | | | | Tissierellia | | | | |
| | | | 161 | 173 | 82 | 86 | 64 | 67 | | unclassified Tissierellia | | | | | | | | | unclassified Tissierellia | | | |
| 6 | | 484 | 162 | 174 | 83 | 87 | 65 | 68 | Genus | Sedimentibacter | 0.223 | 0.072 | 0.045 | 33 | 32 | 0.477 | | | | | Sedimentibacter | |
| 7 | | 856 | 163 | 175 | 84 | 88 | 66 | 69 | Species | Sedimentibacter hydroxybenzoicus | 0.220 | 0.072 | 0.049 | 32 | 32 | 0.488 | | | | | | Sedimentibacter hydroxybenzoicus |
| | | | 164 | 176 | 85 | 89 | 67 | 70 | Order | Tissierellales | | | | | | | | | Tissierellales | | | |
| | | | 165 | 177 | 86 | 90 | 68 | 71 | Family | Peptoniphilaceae | | | | | | | | | | Peptoniphilaceae | | |
| 6 | | 453 | 166 | 178 | 87 | 91 | 69 | 72 | Genus | Peptoniphilus | 0.049 | 0.022 | 0.236 | 5 | 9 | 0.194 | | | | | Peptoniphilus | |
| 7 | | 823 | 168 | 180 | 88 | 92 | 70 | 73 | Species | Peptoniphilus methioninivorax | 0.019 | 0.011 | 0.052 | 3 | 4 | 0.325 | | | | | | Peptoniphilus methioninivorax |
| 3 | | 25 | 170 | 182 | 89 | 93 | 71 | 74 | Class | Bacilli | 5.219 | 2.800 | 0.155 | 695 | 1040 | 0.313 | | Bacilli | | | | |
| 4 | | 60 | 171 | 183 | 90 | 94 | 72 | 75 | Order | Bacillales | 0.778 | 0.309 | 0.172 | 88 | 134 | 0.338 | | | Bacillales | | | |
| | | | 172 | 184 | 91 | 95 | 73 | 76 | | unclassified Bacillales | | | | | | | | | | unclassified Bacillales | | |
| 6 | | 337 | 173 | 186 | 92 | 97 | 74 | 78 | Genus | Dehalobacterium | 0.133 | 0.125 | 0.443 | 25 | 41 | 0.283 | | | | | Dehalobacterium | |
| 5 | | 217 | 174 | 187 | 93 | 98 | 75 | 79 | Family | Planococcaceae | 0.081 | 0.113 | 0.389 | 7 | 56 | 0.203 | | | | Planococcaceae | | |
| 5 | | 238 | 182 | 195 | 96 | 101 | 76 | 80 | Family | Staphylococcaceae | 0.451 | 0.082 | 0.119 | 60 | 32 | 0.306 | | | | Staphylococcaceae | | |
| 6 | | 500 | 187 | 200 | 98 | 103 | 77 | 81 | Genus | Staphylococcus | 0.450 | 0.074 | 0.115 | 59 | 29 | 0.288 | | | | | Staphylococcus | |
| 7 | | 872 | 191 | 204 | 99 | 104 | 78 | 82 | Species | Staphylococcus sciuri | 0.329 | 0.043 | 0.110 | 41 | 16 | 0.245 | | | | | | Staphylococcus sciuri |
| | | | 199 | 212 | 100 | 105 | 79 | 83 | | Bacillales incertae sedis | | | | | | | | | | Bacillales incertae sedis | | |
| 6 | | 375 | 203 | 220 | 102 | 109 | 81 | 87 | Genus | Gemella | 0.225 | 0.114 | 0.299 | 57 | 43 | 0.414 | | | | | Gemella | |
| 7 | | 732 | 205 | 222 | 104 | 111 | 82 | 88 | Species | Gemella sanguinis | 0.084 | 0.037 | 0.278 | 21 | 18 | 0.460 | | | | | | Gemella sanguinis |
| 5 | | 209 | 212 | 231 | 105 | 112 | 83 | 89 | Family | Paenibacillaceae | 0.156 | 0.052 | 0.235 | 12 | 23 | 0.246 | | | | Paenibacillaceae | | |
| 6 | | 441 | 215 | 234 | 106 | 113 | 84 | 90 | Genus | Paenibacillus | 0.148 | 0.038 | 0.215 | 11 | 18 | 0.290 | | | | | Paenibacillus | |
| 5 | | 136 | 224 | 243 | 108 | 115 | 85 | 91 | Family | Bacillaceae | 0.045 | 0.029 | 0.332 | 4 | 11 | 0.160 | | | | Bacillaceae | | |
| 6 | | 407 | 234 | 253 | 109 | 116 | 86 | 92 | Genus | Lysinibacillus | 0.054 | 0.105 | 0.316 | 3 | 53 | 0.193 | | | | | Lysinibacillus | |
| 6 | | 296 | 243 | 262 | 110 | 117 | 87 | 93 | Genus | Bacillus | 0.027 | 0.026 | 0.482 | 2 | 10 | 0.133 | | | | | Bacillus | |
| 4 | | 88 | 249 | 268 | 111 | 118 | 88 | 94 | Order | Lactobacillales | 3.776 | 2.186 | 0.230 | 463 | 782 | 0.290 | | | Lactobacillales | | | |
| 5 | | 168 | 253 | 272 | 112 | 119 | 89 | 95 | Family | Enterococcaceae | 0.120 | 0.265 | 0.188 | 11 | 123 | 0.111 | | | | Enterococcaceae | | |
| 6 | | 511 | 257 | 276 | 113 | 120 | 90 | 96 | Genus | Tetragenococcus | 0.014 | 0.010 | 0.260 | 2 | 3 | 0.295 | | | | | Tetragenococcus | |
| 7 | | 888 | 258 | 277 | 114 | 121 | 91 | 97 | Species | Tetragenococcus doogicus | 0.014 | 0.010 | 0.260 | 2 | 3 | 0.295 | | | | | | Tetragenococcus doogicus |
| 6 | | 360 | 259 | 278 | 115 | 122 | 92 | 98 | Genus | Enterococcus | 0.092 | 0.242 | 0.164 | 8 | 114 | 0.109 | | | | | Enterococcus | |
| 5 | | 191 | 267 | 286 | 118 | 125 | 93 | 99 | Family | Lactobacillaceae | 3.381 | 1.641 | 0.205 | 399 | 571 | 0.358 | | | | Lactobacillaceae | | |
| 6 | | 396 | 269 | 288 | 119 | 126 | 94 | 100 | Genus | Lactobacillus | 3.358 | 1.619 | 0.204 | 396 | 563 | 0.361 | | | | | Lactobacillus | |
| 7 | | 751 | 270 | 289 | 120 | 127 | 95 | 101 | Species | Lactobacillus hayakitensis | 3.046 | 1.494 | 0.199 | 370 | 516 | 0.367 | | | | | | Lactobacillus hayakitensis |
| 7 | | 755 | 271 | 290 | 121 | 128 | 96 | 102 | Species | Lactobacillus siliginis | 0.102 | 0.055 | 0.328 | 7 | 21 | 0.240 | | | | | | Lactobacillus siliginis |
| 7 | | 750 | 274 | 293 | 122 | 129 | 97 | 103 | Species | Lactobacillus equi | 0.039 | 0.012 | 0.088 | 5 | 4 | 0.325 | | | | | | Lactobacillus equi |
| 5 | | 194 | 283 | 302 | 124 | 131 | 98 | 104 | Family | Leuconostocaceae | 0.044 | 0.047 | 0.443 | 7 | 14 | 0.143 | | | | Leuconostocaceae | | |
| 6 | | 402 | 285 | 304 | 125 | 132 | 99 | 105 | Genus | Leuconostoc | 0.019 | 0.034 | 0.138 | 3 | 10 | 0.101 | | | | | Leuconostoc | |
| 6 | | 535 | 286 | 305 | 126 | 133 | 100 | 106 | Genus | Weissella | 0.021 | 0.009 | 0.206 | 2 | 2 | 0.500 | | | | | Weissella | |
| 5 | | 239 | 293 | 312 | 128 | 135 | 101 | 107 | Family | Streptococcaceae | 0.112 | 0.177 | 0.217 | 17 | 50 | 0.093 | | | | Streptococcaceae | | |
| 6 | | 502 | 297 | 316 | 129 | 136 | 102 | 108 | Genus | Streptococcus | 0.109 | 0.163 | 0.265 | 16 | 43 | 0.055 | | | | | Streptococcus | |
| 7 | | 874 | 302 | 321 | 130 | 137 | 103 | 109 | Species | Streptococcus bovis | 0.082 | 0.098 | 0.368 | 10 | 29 | 0.072 | | | | | | Streptococcus equinus |
| | | | 306 | 325 | 131 | 138 | 104 | 110 | Class | Negativicutes | | | | | | | | Negativicutes | | | | |
| | | | 320 | 339 | 132 | 139 | 105 | 111 | Order | Veillonellales | | | | | | | | | Veillonellales | | | |
| 5 | | 262 | 321 | 340 | 133 | 140 | 106 | 112 | Family | Veillonellaceae | 0.030 | 0.025 | 0.255 | 6 | 8 | 0.273 | | | | Veillonellaceae | | |
| 2 | | 2 | 329 | 348 | 136 | 143 | 107 | 113 | Phylum | Actinobacteria | 0.444 | 0.238 | 0.253 | 45 | 67 | 0.090 | Actinobacteria | | | | | |
| 3 | | 22 | 330 | 349 | 137 | 144 | 108 | 114 | Class | Actinobacteria | 0.444 | 0.235 | 0.250 | 45 | 65 | 0.092 | | Actinobacteria | | | | |
| 4 | | 62 | 362 | 381 | 140 | 147 | 109 | 115 | Order | Bifidobacteriales | 0.229 | 0.101 | 0.242 | 21 | 22 | 0.345 | | | Bifidobacteriales | | | |
| 5 | | 138 | 363 | 382 | 141 | 148 | 110 | 116 | Family | Bifidobacteriaceae | 0.229 | 0.101 | 0.242 | 21 | 22 | 0.345 | | | | Bifidobacteriaceae | | |
| 6 | | 298 | 365 | 384 | 142 | 149 | 111 | 117 | Genus | Bifidobacterium | 0.227 | 0.095 | 0.234 | 20 | 21 | 0.409 | | | | | Bifidobacterium | |
| 7 | | 606 | 376 | 395 | 145 | 152 | 112 | 118 | Species | Bifidobacterium dentium | 0.025 | 0.011 | 0.170 | 3 | 2 | 0.291 | | | | | | Bifidobacterium dentium |
| 4 | | 57 | 403 | 422 | 150 | 157 | 113 | 119 | Order | Actinomycetales | 0.201 | 0.133 | 0.275 | 23 | 43 | 0.120 | | | Actinomycetales | | | |
| | | | 431 | 450 | 164 | 171 | 114 | 120 | Class | Coriobacteriia | | | | | | | | Coriobacteriia | | | | |
| | | | 432 | 451 | 165 | 172 | 115 | 121 | Order | Eggerthellales | | | | | | | | | Eggerthellales | | | |
| | | | 433 | 452 | 166 | 173 | 116 | 122 | Family | Eggerthellaceae | | | | | | | | | | Eggerthellaceae | | |
| 6 | | 276 | 434 | 453 | 167 | 174 | 117 | 123 | Genus | Adlercreutzia | 0.172 | 0.179 | 0.470 | 32 | 76 | 0.254 | | | | | Adlercreutzia | |
| 6 | | 492 | 436 | 455 | 168 | 175 | 118 | 124 | Genus | Slackia | 0.149 | 0.148 | 0.483 | 25 | 50 | 0.129 | | | | | Slackia | |
| 4 | | 73 | 441 | 460 | 171 | 178 | 119 | 125 | Order | Coriobacteriales | 0.343 | 0.343 | 0.499 | 62 | 132 | 0.218 | | | Coriobacteriales | | | |
| 5 | | 155 | 442 | 461 | 172 | 179 | 120 | 126 | Family | Coriobacteriaceae | 0.343 | 0.343 | 0.499 | 62 | 132 | 0.218 | | | | Coriobacteriaceae | | |
| 2 | | 8 | 450 | 469 | 173 | 180 | 121 | 127 | Phylum | Cyanobacteria | 0.053 | 0.061 | 0.408 | 6 | 21 | 0.088 | Cyanobacteria | | | | | |
| 4 | | 97 | 453 | 473 | 174 | 182 | 122 | 129 | Order | Nostocales | 0.036 | 0.053 | 0.188 | 5 | 19 | 0.079 | | | Nostocales | | | |
| 5 | | 206 | 454 | 474 | 175 | 183 | 123 | 130 | Family | Nostocaceae | 0.036 | 0.053 | 0.188 | 5 | 19 | 0.079 | | | | Nostocaceae | | |
| 2 | | 16 | 466 | 486 | 176 | 184 | 124 | 131 | Phylum | Tenericutes | 0.318 | 0.153 | 0.014 | 59 | 50 | 0.385 | Tenericutes | | | | | |
| 3 | | 43 | 467 | 487 | 177 | 185 | 125 | 132 | Class | Mollicutes | 0.318 | 0.153 | 0.014 | 59 | 50 | 0.385 | | Mollicutes | | | | |
| 4 | | 55 | 468 | 488 | 178 | 186 | 126 | 133 | Order | Acholeplasmatales | 0.312 | 0.129 | 0.011 | 57 | 40 | 0.268 | | | Acholeplasmatales | | | |
| 5 | | 124 | 469 | 489 | 179 | 187 | 127 | 134 | Family | Acholeplasmataceae | 0.312 | 0.129 | 0.011 | 57 | 40 | 0.268 | | | | Acholeplasmataceae | | |
| 6 | | 267 | 470 | 490 | 180 | 188 | 128 | 135 | Genus | Acholeplasma | 0.312 | 0.128 | 0.010 | 57 | 39 | 0.264 | | | | | Acholeplasma | |
| 7 | | 536 | 471 | 491 | 181 | 189 | 129 | 136 | Species | Acholeplasma cavigenitalium | 0.172 | 0.064 | 0.029 | 28 | 27 | 0.486 | | | | | | Acholeplasma cavigenitalium |
| 2 | | 13 | 484 | 504 | 182 | 190 | 130 | 137 | Phylum | Proteobacteria | 7.864 | 8.175 | 0.444 | 1326 | 3114 | 0.149 | Proteobacteria | | | | | |
| 3 | | 27 | 485 | 505 | 183 | 191 | 131 | 138 | Class | Betaproteobacteria | 0.154 | 0.315 | 0.114 | 34 | 126 | 0.113 | | Betaproteobacteria | | | | |
| 4 | | 63 | 493 | 513 | 184 | 192 | 132 | 139 | Order | Burkholderiales | 0.143 | 0.301 | 0.118 | 32 | 120 | 0.114 | | | Burkholderiales | | | |
| 5 | | 153 | 498 | 518 | 188 | 196 | 133 | 140 | Family | Comamonadaceae | 0.023 | 0.040 | 0.071 | 4 | 13 | 0.065 | | | | Comamonadaceae | | |
| 5 | | 131 | 500 | 520 | 189 | 197 | 134 | 141 | Family | Alcaligenaceae | 0.115 | 0.240 | 0.140 | 27 | 99 | 0.125 | | | | Alcaligenaceae | | |
| | | | 505 | 525 | 190 | 198 | 135 | 142 | Family | Sutterellaceae | | | | | | | | | | Sutterellaceae | | |
| 6 | | 507 | 506 | 526 | 191 | 199 | 136 | 143 | Genus | Sutterella | 0.115 | 0.240 | 0.142 | 27 | 98 | 0.126 | | | | | Sutterella | |
| 3 | | 39 | 517 | 537 | 192 | 200 | 137 | 144 | Class | Gammaproteobacteria | 0.915 | 3.245 | 0.200 | 104 | 1390 | 0.151 | | Gammaproteobacteria | | | | |
| 4 | | 70 | 518 | 538 | 193 | 201 | 138 | 145 | Order | Chromatiales | 0.012 | 0.031 | 0.028 | 2 | 10 | 0.040 | | | Chromatiales | | | |
| 4 | | 78 | 548 | 570 | 205 | 213 | 139 | 146 | Order | Enterobacteriales | 0.455 | 2.883 | 0.178 | 41 | 1247 | 0.148 | | | Enterobacteriales | | | |
| 5 | | 167 | 549 | 571 | 206 | 214 | 140 | 147 | Family | Enterobacteriaceae | 0.455 | 2.883 | 0.178 | 41 | 1247 | 0.148 | | | | Enterobacteriaceae | | |
| 6 | | 364 | 554 | 576 | 207 | 215 | 141 | 148 | Genus | Escherichia | 0.031 | 0.231 | 0.209 | 5 | 116 | 0.204 | | | | | Escherichia | |
| 7 | | 725 | 555 | 577 | 208 | 216 | 142 | 149 | Species | Escherichia albertii | 0.031 | 0.209 | 0.210 | 5 | 105 | 0.204 | | | | | | Escherichia albertii |
| | | | 562 | 584 | 209 | 217 | 143 | 150 | Genus | Lelliottia | | | | | | | | | | | Lelliottia | |
| 7 | | 702 | 563 | 585 | 210 | 218 | 144 | 151 | Species | Enterobacter amnigenus | 0.180 | 0.826 | 0.224 | 11 | 351 | 0.180 | | | | | | Lelliottia amnigena |
| 6 | | 359 | 571 | 594 | 212 | 220 | 145 | 152 | Genus | Enterobacter | 0.331 | 2.048 | 0.210 | 26 | 875 | 0.178 | | | | | Enterobacter | |
| | | | 574 | 598 | 214 | 222 | 146 | 153 | | Enterobacter cloacae complex | | | | | | | | | | | | Enterobacter cloacae complex |
| 7 | | 708 | 575 | 599 | 215 | 223 | 147 | 154 | Species | Enterobacter hormaechei | 0.048 | 0.308 | 0.206 | 6 | 133 | 0.176 | | | | | | Enterobacter hormaechei |
| 6 | | 392 | 579 | 603 | 217 | 225 | 148 | 155 | Genus | Klebsiella | 0.013 | 0.116 | 0.186 | 2 | 48 | 0.173 | | | | | Klebsiella | |
| 4 | | 101 | 592 | 616 | 222 | 230 | 149 | 156 | Order | Pseudomonadales | 0.391 | #N/A | #N/A | 51 | #N/A | #N/A | | | Pseudomonadales | | | |
| 5 | | 202 | 593 | 617 | 223 | 231 | 150 | 157 | Family | Moraxellaceae | 0.387 | #N/A | #N/A | 50 | #N/A | #N/A | | | | Moraxellaceae | | |
| 6 | | 270 | 595 | 619 | 224 | 232 | 151 | 158 | Genus | Acinetobacter | 0.377 | #N/A | #N/A | 49 | #N/A | #N/A | | | | | Acinetobacter | |
| 3 | | 23 | 649 | 673 | 235 | 243 | 152 | 159 | Class | Alphaproteobacteria | 0.138 | 0.206 | 0.275 | 16 | 53 | 0.008 | | Alphaproteobacteria | | | | |
| 4 | | 108 | 688 | 714 | 247 | 256 | 153 | 160 | Order | Sphingomonadales | 0.014 | 0.010 | 0.217 | 2 | 4 | 0.185 | | | Sphingomonadales | | | |
| 5 | | 236 | 692 | 718 | 248 | 257 | 154 | 161 | Family | Sphingomonadaceae | 0.014 | 0.010 | 0.183 | 2 | 4 | 0.187 | | | | Sphingomonadaceae | | |
| 6 | | 496 | 693 | 719 | 249 | 258 | 155 | 162 | Genus | Sphingobium | 0.014 | 0.010 | 0.183 | 2 | 4 | 0.187 | | | | | Sphingobium | |
| 7 | | 865 | 694 | 720 | 250 | 259 | 156 | 163 | Species | Sphingobium yanoikuyae | 0.014 | 0.010 | 0.183 | 2 | 4 | 0.187 | | | | | | Sphingobium yanoikuyae |
| 3 | | 34 | 706 | 732 | 251 | 260 | 157 | 164 | Class | Deltaproteobacteria | 6.000 | 4.076 | 0.002 | 1049 | 1430 | 0.291 | | Deltaproteobacteria | | | | |
| 4 | | 77 | 707 | 733 | 252 | 261 | 158 | 165 | Order | Desulfuromonadales | 0.499 | 0.332 | 0.348 | 127 | 126 | 0.499 | | | Desulfuromonadales | | | |
| 5 | | 181 | 710 | 736 | 253 | 262 | 159 | 166 | Family | Geobacteraceae | 0.495 | 0.329 | 0.348 | 125 | 125 | 0.500 | | | | Geobacteraceae | | |
| 6 | | 377 | 711 | 737 | 254 | 263 | 160 | 167 | Genus | Geobacter | 0.495 | 0.329 | 0.348 | 125 | 125 | 0.500 | | | | | Geobacter | |
| 7 | | 735 | 712 | 738 | 255 | 264 | 161 | 168 | Species | Geobacter pickeringii | 0.495 | 0.328 | 0.346 | 125 | 125 | 0.498 | | | | | | Geobacter pickeringii |
| 4 | | 110 | 713 | 739 | 256 | 265 | 162 | 169 | Order | Syntrophobacterales | 0.041 | 0.025 | 0.281 | 5 | 7 | 0.255 | | | Syntrophobacterales | | | |
| 4 | | 76 | 718 | 744 | 257 | 266 | 163 | 170 | Order | Desulfovibrionales | 5.402 | 3.663 | 0.024 | 904 | 1275 | 0.270 | | | Desulfovibrionales | | | |
| 5 | | 163 | 722 | 748 | 258 | 267 | 164 | 171 | Family | Desulfovibrionaceae | 5.391 | 3.654 | 0.025 | 902 | 1271 | 0.270 | | | | Desulfovibrionaceae | | |
| 6 | | 299 | 723 | 749 | 259 | 268 | 165 | 172 | Genus | Bilophila | 0.054 | 0.048 | 0.441 | 10 | 18 | 0.254 | | | | | Bilophila | |
| 6 | | 347 | 724 | 750 | 260 | 269 | 166 | 173 | Genus | Desulfovibrio | 5.337 | 3.606 | 0.022 | 891 | 1252 | 0.271 | | | | | Desulfovibrio | |
| 7 | | 691 | 730 | 756 | 262 | 271 | 167 | 174 | Species | Desulfovibrio simplex | 0.019 | 0.028 | 0.312 | 3 | 7 | 0.185 | | | | | | Desulfovibrio simplex |
| 7 | | 686 | 731 | 757 | 263 | 272 | 168 | 175 | Species | Desulfovibrio fairfieldensis | 0.122 | 0.118 | 0.402 | 21 | 42 | 0.169 | | | | | | Desulfovibrio fairfieldensis |
| 7 | | 689 | 732 | 758 | 264 | 273 | 169 | 176 | Species | Desulfovibrio piger | 0.701 | 0.544 | 0.220 | 101 | 182 | 0.140 | | | | | | Desulfovibrio piger |
| | | | 736 | 763 | 265 | 274 | 170 | 177 | Order | Desulfobacterales | | | | | | | | | Desulfobacterales | | | |
| 5 | | 160 | 737 | 764 | 266 | 275 | 171 | 178 | Family | Desulfobacteraceae | 0.032 | 0.020 | 0.297 | 4 | 6 | 0.239 | | | | Desulfobacteraceae | | |
| 6 | | 344 | 738 | 765 | 267 | 276 | 172 | 179 | Genus | Desulfosarcina | 0.024 | 0.017 | 0.312 | 3 | 5 | 0.312 | | | | | Desulfosarcina | |
| 3 | | 35 | 750 | 777 | 268 | 277 | 173 | 180 | Class | Epsilonproteobacteria | 0.540 | 0.162 | 0.034 | 101 | 54 | 0.245 | | Epsilonproteobacteria | | | | |
| 4 | | 66 | 751 | 778 | 269 | 278 | 174 | 181 | Order | Campylobacterales | 0.540 | 0.162 | 0.034 | 101 | 54 | 0.245 | | | Campylobacterales | | | |
| 5 | | 185 | 752 | 779 | 270 | 279 | 175 | 182 | Family | Helicobacteraceae | 0.522 | 0.146 | 0.037 | 99 | 51 | 0.238 | | | | Helicobacteraceae | | |
| 6 | | 374 | 753 | 780 | 271 | 280 | 176 | 183 | Genus | Flexispira | 0.356 | 0.103 | 0.061 | 72 | 33 | 0.230 | | | | | Flexispira | |
| 6 | | 383 | 754 | 781 | 272 | 281 | 177 | 184 | Genus | Helicobacter | 0.150 | 0.038 | 0.031 | 24 | 16 | 0.284 | | | | | Helicobacter | |
| 7 | | 738 | 756 | 783 | 273 | 282 | 178 | 185 | Species | Helicobacter mastomyrinus | 0.120 | 0.027 | 0.042 | 18 | 11 | 0.249 | | | | | | Helicobacter mastomyrinus |
| 2 | | 20 | 769 | 796 | 277 | 286 | 179 | 186 | Phylum | Verrucomicrobia | 0.593 | 0.785 | 0.381 | 108 | 296 | 0.266 | Verrucomicrobia | | | | | |
| 3 | | 54 | 773 | 801 | 278 | 287 | 180 | 187 | Class | Verrucomicrobiae | #N/A | 0.519 | #N/A | #N/A | 215 | #N/A | | Verrucomicrobiae | | | | |
| 4 | | 121 | 774 | 802 | 279 | 288 | 181 | 188 | Order | Verrucomicrobiales | #N/A | 0.519 | #N/A | #N/A | 215 | #N/A | | | Verrucomicrobiales | | | |
| 5 | | 263 | 777 | 805 | 280 | 289 | 182 | 189 | Family | Verrucomicrobiaceae | #N/A | 0.519 | #N/A | #N/A | 215 | #N/A | | | | Verrucomicrobiaceae | | |
| | | | 782 | 810 | 281 | 290 | 183 | 190 | Family | Akkermansiaceae | | | | | | | | | | Akkermansiaceae | | |
| 6 | | 280 | 783 | 811 | 282 | 291 | 184 | 191 | Genus | Akkermansia | #N/A | 0.498 | #N/A | #N/A | 206 | #N/A | | | | | Akkermansia | |
| 7 | | 559 | 784 | 812 | 283 | 292 | 185 | 192 | Species | Akkermansia muciniphila | #N/A | 0.498 | #N/A | #N/A | 206 | #N/A | | | | | | Akkermansia muciniphila |
| 3 | | 47 | 785 | 813 | 284 | 293 | 186 | 193 | Class | Opitutae | 0.587 | 0.264 | 0.022 | 107 | 80 | 0.340 | | Opitutae | | | | |
| | | | 786 | 814 | 285 | 294 | 187 | 194 | Order | Puniceicoccales | | | | | | | | | Puniceicoccales | | | |
| | | | 787 | 816 | 286 | 296 | 188 | 196 | Family | Puniceicoccaceae | | | | | | | | | | Puniceicoccaceae | | |
| 6 | | 450 | 788 | 818 | 287 | 298 | 189 | 198 | Genus | Pelagicoccus | 0.587 | 0.264 | 0.022 | 107 | 80 | 0.340 | | | | | Pelagicoccus | |
| 2 | | 9 | 800 | 830 | 295 | 306 | 190 | 199 | Phylum | Deferribacteres | 0.395 | 0.295 | 0.242 | 77 | 88 | 0.394 | Deferribacteres | | | | | |
| 3 | | 32 | 801 | 831 | 296 | 307 | 191 | 200 | Class | Deferribacteres | 0.395 | 0.295 | 0.242 | 77 | 88 | 0.394 | | Deferribacteres | | | | |
| 4 | | 74 | 802 | 832 | 297 | 308 | 192 | 201 | Order | Deferribacterales | 0.395 | 0.295 | 0.242 | 77 | 88 | 0.394 | | | Deferribacterales | | | |
| 5 | | 157 | 803 | 833 | 298 | 309 | 193 | 202 | Family | Deferribacteraceae | 0.395 | 0.295 | 0.242 | 77 | 88 | 0.394 | | | | Deferribacteraceae | | |
| 6 | | 426 | 807 | 841 | 301 | 312 | 194 | 203 | Genus | Mucispirillum | 0.390 | 0.286 | 0.224 | 76 | 86 | 0.404 | | | | | Mucispirillum | |
| 7 | | 787 | 808 | 842 | 302 | 313 | 195 | 204 | Species | Mucispirillum schaedleri | 0.390 | 0.286 | 0.224 | 76 | 86 | 0.404 | | | | | | Mucispirillum schaedleri |
| 2 | | 15 | 809 | 843 | 303 | 314 | 196 | 205 | Phylum | Synergistetes | 0.222 | 0.229 | 0.462 | 39 | 67 | 0.110 | Synergistetes | | | | | |
| 3 | | 50 | 810 | 844 | 304 | 315 | 197 | 206 | Class | Synergistia | 0.222 | 0.229 | 0.462 | 39 | 67 | 0.110 | | Synergistia | | | | |
| 4 | | 109 | 811 | 845 | 305 | 316 | 198 | 207 | Order | Synergistales | 0.222 | 0.229 | 0.462 | 39 | 67 | 0.110 | | | Synergistales | | | |
| 5 | | 244 | 812 | 846 | 306 | 317 | 199 | 208 | Family | Synergistaceae | #N/A | 0.007 | #N/A | #N/A | 3 | #N/A | | | | Synergistaceae | | |
| 6 | | 350 | 813 | 850 | 307 | 321 | 200 | 210 | Genus | Dethiosulfovibrio | 0.208 | 0.222 | 0.424 | 36 | 65 | 0.100 | | | | | Dethiosulfovibrio | |
| 2 | | 12 | 828 | 864 | 310 | 322 | 201 | 211 | Phylum | Nitrospirae | 0.027 | 0.022 | 0.311 | 4 | 6 | 0.077 | Nitrospirae | | | | | |
| 3 | | 45 | 829 | 865 | 311 | 323 | 202 | 212 | Class | Nitrospira | 0.027 | 0.022 | 0.311 | 4 | 6 | 0.077 | | Nitrospira | | | | |
| 4 | | 96 | 830 | 866 | 312 | 324 | 203 | 213 | Order | Nitrospirales | 0.027 | 0.022 | 0.311 | 4 | 6 | 0.077 | | | Nitrospirales | | | |
| | | | 831 | 867 | 313 | 325 | 204 | 214 | Family | Nitrospiraceae | | | | | | | | | | Nitrospiraceae | | |
| 6 | | 516 | 832 | 869 | 314 | 327 | 205 | 216 | Genus | Thermodesulfovibrio | 0.027 | 0.022 | 0.311 | 4 | 6 | 0.077 | | | | | Thermodesulfovibrio | |
| 7 | | 891 | 833 | 870 | 315 | 328 | 206 | 217 | Species | Thermodesulfovibrio thiophilus | 0.026 | 0.021 | 0.351 | 3 | 6 | 0.067 | | | | | | Thermodesulfovibrio thiophilus |
| 2 | | 3 | 842 | 879 | 316 | 329 | 207 | 218 | Phylum | Bacteroidetes | 25.729 | 30.480 | 0.211 | 4410 | 10619 | 0.116 | Bacteroidetes | | | | | |
| | | | 843 | 880 | 317 | 330 | 208 | 219 | Class | Cytophagia | | | | | | | | Cytophagia | | | | |
| | | | 844 | 881 | 318 | 331 | 209 | 220 | Order | Cytophagales | | | | | | | | | Cytophagales | | | |
| 5 | | 178 | 845 | 882 | 319 | 332 | 210 | 221 | Family | Flexibacteraceae | 0.025 | 0.031 | 0.325 | 4 | 11 | 0.181 | | | | Cytophagaceae | | |
| | | | 860 | 897 | 322 | 335 | 211 | 222 | Class | Chitinophagia | | | | | | | | Chitinophagia | | | | |
| | | | 861 | 898 | 323 | 336 | 212 | 223 | Order | Chitinophagales | | | | | | | | | Chitinophagales | | | |
| 5 | | 149 | 862 | 899 | 324 | 337 | 213 | 224 | Family | Chitinophagaceae | 0.024 | 0.012 | 0.304 | 2 | 4 | 0.119 | | | | Chitinophagaceae | | |
| | | | 865 | 902 | 325 | 338 | 214 | 225 | | Bacteroidetes Order II. Incertae sedis | | | | | | | | Bacteroidetes Order II. Incertae sedis | | | | |
| 5 | | 228 | 866 | 903 | 326 | 339 | 215 | 226 | Family | Rhodothermaceae | 0.288 | 0.649 | 0.182 | 43 | 216 | 0.191 | | | | Rhodothermaceae | | |
| 6 | | 473 | 867 | 904 | 327 | 340 | 216 | 227 | Genus | Rhodothermus | 0.288 | 0.649 | 0.182 | 43 | 216 | 0.191 | | | | | Rhodothermus | |
| 7 | | 845 | 868 | 905 | 328 | 341 | 217 | 228 | Species | Rhodothermus clarus | 0.288 | 0.649 | 0.182 | 43 | 216 | 0.191 | | | | | | Rhodothermus clarus |
| 3 | | 37 | 869 | 906 | 329 | 342 | 218 | 229 | Class | Flavobacteriia | 1.103 | 0.811 | 0.205 | 164 | 242 | 0.196 | | Flavobacteriia | | | | |
| 4 | | 83 | 870 | 907 | 330 | 343 | 219 | 230 | Order | Flavobacteriales | 1.103 | 0.811 | 0.205 | 164 | 242 | 0.196 | | | Flavobacteriales | | | |
| 5 | | 177 | 871 | 908 | 331 | 344 | 220 | 231 | Family | Flavobacteriaceae | 1.103 | 0.811 | 0.205 | 164 | 242 | 0.196 | | | | Flavobacteriaceae | | |
| 6 | | 373 | 874 | 911 | 332 | 345 | 221 | 232 | Genus | Flavobacterium | 1.053 | 0.773 | 0.196 | 159 | 231 | 0.206 | | | | | Flavobacterium | |
| 3 | | 49 | 884 | 921 | 338 | 351 | 222 | 233 | Class | Sphingobacteriia | 1.364 | 1.824 | 0.145 | 200 | 603 | 0.076 | | Sphingobacteriia | | | | |
| 4 | | 107 | 885 | 922 | 339 | 352 | 223 | 234 | Order | Sphingobacteriales | 1.364 | 1.824 | 0.145 | 200 | 603 | 0.076 | | | Sphingobacteriales | | | |
| 5 | | 235 | 886 | 923 | 340 | 353 | 224 | 235 | Family | Sphingobacteriaceae | 1.009 | 1.111 | 0.389 | 146 | 365 | 0.100 | | | | Sphingobacteriaceae | | |
| 6 | | 495 | 887 | 924 | 341 | 354 | 225 | 236 | Genus | Sphingobacterium | 0.027 | 0.027 | 0.483 | 4 | 9 | 0.181 | | | | | Sphingobacterium | |
| 7 | | 863 | 888 | 925 | 342 | 355 | 226 | 237 | Species | Sphingobacterium bambusae | 0.027 | 0.022 | 0.360 | 4 | 8 | 0.240 | | | | | | Sphingobacterium bambusae |
| 6 | | 449 | 890 | 927 | 344 | 357 | 227 | 238 | Genus | Pedobacter | 0.281 | 0.399 | 0.246 | 42 | 131 | 0.156 | | | | | Pedobacter | |
| 7 | | 818 | 891 | 928 | 345 | 358 | 228 | 239 | Species | Pedobacter kwangyangensis | 0.082 | 0.065 | 0.257 | 13 | 22 | 0.189 | | | | | | Pedobacter kwangyangensis |
| 6 | | 437 | 892 | 929 | 346 | 359 | 229 | 240 | Genus | Olivibacter | 0.170 | 0.204 | 0.327 | 29 | 58 | 0.057 | | | | | Olivibacter | |
| 6 | | 444 | 895 | 932 | 347 | 360 | 230 | 241 | Genus | Parapedobacter | 0.227 | 0.262 | 0.361 | 36 | 92 | 0.106 | | | | | Parapedobacter | |
| 7 | | 812 | 896 | 933 | 348 | 361 | 231 | 242 | Species | Parapedobacter koreensis | 0.227 | 0.262 | 0.361 | 36 | 92 | 0.106 | | | | | | Parapedobacter koreensis |
| 3 | | 26 | 897 | 934 | 349 | 362 | 232 | 243 | Class | Bacteroidia | 22.312 | 27.065 | 0.206 | 3901 | 9515 | 0.121 | | Bacteroidia | | | | |
| 4 | | 61 | 898 | 935 | 350 | 363 | 233 | 244 | Order | Bacteroidales | 22.312 | 27.065 | 0.206 | 3901 | 9515 | 0.121 | | | Bacteroidales | | | |
| 5 | | 207 | 899 | 936 | 351 | 364 | 234 | 245 | Family | Odoribacteraceae | 0.259 | 0.097 | 0.164 | 29 | 41 | 0.370 | | | | Odoribacteraceae | | |
| 6 | | 306 | 900 | 937 | 352 | 365 | 235 | 246 | Genus | Butyricimonas | 0.048 | 0.016 | 0.124 | 6 | 7 | 0.403 | | | | | Butyricimonas | |
| 7 | | 627 | 901 | 938 | 353 | 366 | 236 | 247 | Species | Butyricimonas virosa | 0.035 | 0.012 | 0.142 | 4 | 5 | 0.356 | | | | | | Butyricimonas virosa |
| 6 | | 435 | 903 | 940 | 355 | 368 | 237 | 248 | Genus | Odoribacter | 0.210 | #N/A | #N/A | 23 | #N/A | #N/A | | | | | Odoribacter | |
| 5 | | 220 | 910 | 948 | 358 | 372 | 238 | 249 | Family | Prevotellaceae | 1.677 | 1.026 | 0.082 | 257 | 304 | 0.332 | | | | Prevotellaceae | | |
| 6 | | 461 | 911 | 949 | 361 | 375 | 239 | 250 | Genus | Prevotella | 1.678 | 1.027 | 0.081 | 257 | 304 | 0.332 | | | | | Prevotella | |
| 7 | | 834 | 913 | 951 | 363 | 377 | 240 | 251 | Species | Prevotella dentasini | 0.048 | 0.028 | 0.078 | 7 | 8 | 0.418 | | | | | | Prevotella dentasini |
| 7 | | 832 | 916 | 954 | 364 | 378 | 241 | 252 | Species | Prevotella buccalis | 1.578 | 0.943 | 0.074 | 242 | 281 | 0.351 | | | | | | Prevotella buccalis |
| 5 | | 219 | 917 | 955 | 365 | 379 | 242 | 253 | Family | Porphyromonadaceae | 3.843 | 4.746 | 0.233 | 573 | 1568 | 0.091 | | | | Porphyromonadaceae | | |
| 6 | | 355 | 918 | 956 | 366 | 380 | 243 | 254 | Genus | Dysgonomonas | 1.040 | 1.513 | 0.132 | 174 | 465 | 0.048 | | | | | Dysgonomonas | |
| 7 | | 695 | 919 | 957 | 367 | 381 | 244 | 255 | Species | Dysgonomonas wimpennyi | 1.040 | 1.513 | 0.132 | 174 | 465 | 0.048 | | | | | | Dysgonomonas wimpennyi |
| 6 | | 460 | 920 | 958 | 368 | 382 | 245 | 256 | Genus | Porphyromonas | 0.436 | 0.090 | 0.113 | 82 | 38 | 0.282 | | | | | Porphyromonas | |
| 7 | | 829 | 921 | 959 | 369 | 383 | 246 | 257 | Species | Porphyromonas canis | 0.436 | 0.089 | 0.113 | 82 | 37 | 0.281 | | | | | | Porphyromonas canis |
| 6 | | 443 | 923 | 961 | 370 | 384 | 247 | 258 | Genus | Parabacteroides | 2.079 | 2.834 | 0.231 | 269 | 962 | 0.097 | | | | | Parabacteroides | |
| 7 | | 809 | 925 | 963 | 371 | 385 | 248 | 259 | Species | Parabacteroides goldsteinii | 1.603 | 2.582 | 0.101 | 237 | 872 | 0.091 | | | | | | Parabacteroides goldsteinii |
| 7 | | 808 | 927 | 965 | 373 | 387 | 249 | 260 | Species | Parabacteroides distasonis | 0.279 | 0.186 | 0.344 | 23 | 69 | 0.140 | | | | | | Parabacteroides distasonis |
| 5 | | 137 | 928 | 966 | 374 | 388 | 250 | 261 | Family | Bacteroidaceae | 13.648 | 17.756 | 0.191 | 2617 | 6468 | 0.134 | | | | Bacteroidaceae | | |
| 6 | | 297 | 929 | 967 | 375 | 389 | 251 | 262 | Genus | Bacteroides | 13.648 | 17.756 | 0.191 | 2617 | 6468 | 0.134 | | | | | Bacteroides | |
| 7 | | 591 | 931 | 969 | 376 | 390 | 252 | 263 | Species | Bacteroides paurosaccharolyticus | 0.143 | 0.189 | 0.191 | 25 | 71 | 0.122 | | | | | | Bacteroides paurosaccharolyticus |
| 7 | | 594 | 933 | 971 | 378 | 392 | 253 | 264 | Species | Bacteroides sartorii | 0.059 | 0.135 | 0.041 | 12 | 47 | 0.088 | | | | | | Bacteroides sartorii |
| 7 | | 599 | 935 | 973 | 380 | 394 | 254 | 265 | Species | Bacteroides xylanisolvens | 0.074 | 0.049 | 0.296 | 8 | 19 | 0.165 | | | | | | Bacteroides xylanisolvens |
| 7 | | 585 | 936 | 974 | 381 | 395 | 255 | 266 | Species | Bacteroides dorei | 0.117 | 0.143 | 0.279 | 18 | 56 | 0.124 | | | | | | Bacteroides dorei |
| 7 | | 584 | 940 | 978 | 382 | 396 | 256 | 267 | Species | Bacteroides denticanum | 0.056 | 0.025 | 0.094 | 8 | 10 | 0.334 | | | | | | Bacteroides denticanum |
| 7 | | 581 | 941 | 979 | 383 | 397 | 257 | 268 | Species | Bacteroides acidifaciens | 0.570 | 0.454 | 0.314 | 75 | 165 | 0.167 | | | | | | Bacteroides acidifaciens |
| 7 | | 598 | 945 | 983 | 384 | 398 | 258 | 269 | Species | Bacteroides vulgatus | 10.289 | 13.822 | 0.178 | 2020 | 5068 | 0.133 | | | | | | Bacteroides vulgatus |
| 4 | 3 | 100 | | 815 | | 295 | | 195 | Order | Pelagicoccales | 0.587 | 0.264 | 0.022 | 107 | 80 | 0.340 | | | Pelagicoccales | | | |
| 5 | 3 | 212 | | 817 | | 297 | | 197 | Family | Pelagicoccaceae | 0.587 | 0.264 | 0.022 | 107 | 80 | 0.340 | | | | Pelagicoccaceae | | |
| 3 | 3 | 46 | | 472 | | 181 | | 128 | Class | Nostocophycideae | 0.036 | 0.053 | 0.188 | 5 | 19 | 0.079 | | Nostocophycideae | | | | |
| 5 | 3 | 134 | | 105 | | 55 | | 39 | Family | Anaerobrancaceae | 0.052 | 0.015 | 0.225 | 4 | 4 | 0.399 | | | | Anaerobrancaceae | | |
| 5 | 3 | 154 | | 169 | | 82 | | 63 | Family | Coprobacillaceae | 1.265 | 0.683 | 0.256 | 310 | 267 | 0.440 | | | | Coprobacillaceae | | |
| 4 | 3 | 85 | | 218 | | 107 | | 85 | Order | Gemellales | 0.225 | 0.114 | 0.299 | 57 | 43 | 0.414 | | | Gemellales | | | |
| 5 | 3 | 180 | | 219 | | 108 | | 86 | Family | Gemellaceae | 0.225 | 0.114 | 0.299 | 57 | 43 | 0.414 | | | | Gemellaceae | | |
| 1 | | 1 | 1 | 1 | | | | | Kingdom | Bacteria | 99.984 | 99.987 | 0.301 | 17548 | 35667 | 0.141 | | | | | | |
| 5 | 3 | 254 | | 868 | | 326 | | 215 | Family | Thermodesulfovibrionaceae | 0.027 | 0.022 | 0.311 | 4 | 6 | 0.077 | | | | Thermodesulfovibrionaceae | | |
| 7 | 3 | 796 | | 143 | | 68 | | 52 | Species | Oscillospira eae | 0.578 | 0.545 | 0.351 | 103 | 205 | 0.186 | | | | | | Oscillospira eae |
| 5 | 3 | 165 | | 849 | | 320 | | 209 | Family | Dethiosulfovibrionaceae | 0.208 | 0.222 | 0.424 | 36 | 65 | 0.100 | | | | Dethiosulfovibrionaceae | | |
| 5 | 3 | 158 | | 185 | | 96 | | 77 | Family | Dehalobacteriaceae | 0.133 | 0.125 | 0.443 | 25 | 41 | 0.283 | | | | Dehalobacteriaceae | | |
| 5 | | 141 | 494 | 514 | 185 | 193 | | | Family | Burkholderiaceae | #N/A | #N/A | #N/A | #N/A | #N/A | #N/A | | | | Burkholderiaceae | | |
| 3 | | 40 | 5 | 5 | | | | | Class | Ktedonobacteria | #N/A | #N/A | #N/A | #N/A | #N/A | #N/A | | Ktedonobacteria | | | | |
| 4 | | 116 | 6 | 6 | | | | | Order | Thermogemmatisporales | #N/A | #N/A | #N/A | #N/A | #N/A | #N/A | | | Thermogemmatisporales | | | |
| 5 | | 255 | 7 | 7 | | | | | Family | Thermogemmatisporaceae | #N/A | #N/A | #N/A | #N/A | #N/A | #N/A | | | | Thermogemmatisporaceae | | |
| 6 | | 517 | 8 | 8 | | | | | Genus | Thermogemmatispora | #N/A | #N/A | #N/A | #N/A | #N/A | #N/A | | | | | Thermogemmatispora | |
| 3 | 3 | 51 | | 15 | | | | | Class | Thermobacula | #N/A | #N/A | #N/A | #N/A | #N/A | #N/A | | Thermobacula | | | | |
| 4 | 3 | 114 | | 16 | | | | | Order | Thermobaculales | #N/A | #N/A | #N/A | #N/A | #N/A | #N/A | | | Thermobaculales | | | |
| 5 | 3 | 252 | | 17 | | | | | Family | Thermobaculaceae | #N/A | #N/A | #N/A | #N/A | #N/A | #N/A | | | | Thermobaculaceae | | |
| 6 | | 514 | 15 | 18 | | | | | Genus | Thermobaculum | #N/A | #N/A | #N/A | #N/A | #N/A | #N/A | | | | | Thermobaculum | |
| 7 | | 889 | 16 | 19 | | | | | Species | Thermobaculum terrenum | #N/A | #N/A | #N/A | #N/A | #N/A | #N/A | | | | | | Thermobaculum terrenum |
| 4 | | 86 | 20 | 23 | | | | | Order | Halanaerobiales | #N/A | #N/A | #N/A | #N/A | #N/A | #N/A | | | Halanaerobiales | | | |
| 5 | | 183 | 21 | 24 | | | | | Family | Halanaerobiaceae | #N/A | #N/A | #N/A | #N/A | #N/A | #N/A | | | | Halanaerobiaceae | | |
| 6 | | 381 | 22 | 25 | | | | | Genus | Halanaerobium | #N/A | #N/A | #N/A | #N/A | #N/A | #N/A | | | | | Halanaerobium | |
| 5 | 3 | 258 | | 28 | | | | | Family | Thermovenabulum | #N/A | #N/A | #N/A | #N/A | #N/A | #N/A | | | | Thermovenabulum | | |
| 6 | | 518 | 25 | 29 | | | | | Genus | Thermovenabulum | #N/A | #N/A | #N/A | #N/A | #N/A | #N/A | | | | | Thermovenabulum | |
| 7 | | 892 | 26 | 30 | | | | | Species | Thermovenabulum ferriorganovorum | #N/A | #N/A | #N/A | #N/A | #N/A | #N/A | | | | | | Thermovenabulum ferriorganovorum |
| 5 | | 251 | 28 | 33 | | | | | Family | Thermoanaerobacteraceae | #N/A | #N/A | #N/A | #N/A | #N/A | #N/A | | | | Thermoanaerobacteraceae | | |
| 6 | | 513 | 29 | 34 | | | | | Genus | Thermoanaerobacter | #N/A | #N/A | #N/A | #N/A | #N/A | #N/A | | | | | Thermoanaerobacter | |
| 6 | | 509 | 30 | 35 | | | | | Genus | Tepidanaerobacter | #N/A | #N/A | #N/A | #N/A | #N/A | #N/A | | | | | Tepidanaerobacter | |
| 7 | | 887 | 31 | 36 | | | | | Species | Tepidanaerobacter syntrophicus | #N/A | #N/A | #N/A | #N/A | #N/A | #N/A | | | | | | Tepidanaerobacter syntrophicus |
| 5 | | 186 | 33 | 38 | | | | | Family | Heliobacteriaceae | #N/A | #N/A | #N/A | #N/A | #N/A | #N/A | | | | Heliobacteriaceae | | |
| 6 | | 384 | 34 | 39 | | | | | Genus | Heliorestis | #N/A | #N/A | #N/A | #N/A | #N/A | #N/A | | | | | Heliorestis | |
| 6 | | 510 | 36 | 41 | | | | | Genus | Tepidibacter | #N/A | #N/A | #N/A | #N/A | #N/A | #N/A | | | | | Tepidibacter | |
| 7 | | 653 | 38 | 43 | | | | | Species | Clostridium hiranonis | #N/A | #N/A | #N/A | #N/A | #N/A | #N/A | | | | | | [Clostridium] hiranonis |
| 7 | | 663 | 39 | 44 | | | | | Species | Clostridium thermoalcaliphilum | #N/A | #N/A | #N/A | #N/A | #N/A | #N/A | | | | | | [Clostridium] thermoalcaliphilum |
| 6 | | 287 | 41 | 46 | | | | | Genus | Anaerofustis | #N/A | #N/A | #N/A | #N/A | #N/A | #N/A | | | | | Anaerofustis | |
| 6 | | 365 | 43 | 48 | | | | | Genus | Eubacterium | #N/A | #N/A | #N/A | #N/A | #N/A | #N/A | | | | | Eubacterium | |
| 6 | | 490 | 46 | 51 | | | | | Genus | Shuttleworthia | #N/A | #N/A | #N/A | #N/A | #N/A | #N/A | | | | | Shuttleworthia | |
| 6 | | 394 | 47 | 52 | | | | | Genus | Lachnobacterium | #N/A | #N/A | #N/A | #N/A | #N/A | #N/A | | | | | Lachnobacterium | |
| 6 | | 321 | 56 | 61 | | | | | Genus | Catonella | #N/A | #N/A | #N/A | #N/A | #N/A | #N/A | | | | | Catonella | |
| 7 | | 640 | 57 | 62 | | | | | Species | Catonella morbi | #N/A | #N/A | #N/A | #N/A | #N/A | #N/A | | | | | | Catonella morbi |
| 7 | | 669 | 63 | 68 | | | | | Species | Coprococcus catus | #N/A | #N/A | #N/A | #N/A | #N/A | #N/A | | | | | | Coprococcus catus |
| 7 | | 670 | 64 | 69 | | | | | Species | Coprococcus eutactus | #N/A | #N/A | #N/A | #N/A | #N/A | #N/A | | | | | | Coprococcus eutactus |
| 7 | | 619 | 69 | 74 | | | | | Species | Blautia schinkii | #N/A | #N/A | #N/A | #N/A | #N/A | #N/A | | | | | | Blautia schinkii |
| 7 | | 617 | 70 | 75 | | | | | Species | Blautia hydrogenotrophica | #N/A | #N/A | #N/A | #N/A | #N/A | #N/A | | | | | | Blautia hydrogenotrophica |
| 7 | | 618 | 71 | 76 | | | | | Species | Blautia obeum | #N/A | #N/A | #N/A | #N/A | #N/A | #N/A | | | | | | Blautia obeum |
| 7 | | 850 | 72 | 77 | | | | | Species | Ruminococcus torques | #N/A | #N/A | #N/A | #N/A | #N/A | #N/A | | | | | | [Ruminococcus] torques |
| 6 | | 483 | 78 | 83 | | | | | Genus | Sarcina | #N/A | #N/A | #N/A | #N/A | #N/A | #N/A | | | | | Sarcina | |
| 6 | | 526 | 84 | 89 | | | | | Genus | Tindallia | #N/A | #N/A | #N/A | #N/A | #N/A | #N/A | | | | | Tindallia | |
| 7 | | 897 | 85 | 90 | | | | | Species | Tindallia magadiensis | #N/A | #N/A | #N/A | #N/A | #N/A | #N/A | | | | | | Tindallia magadiensis |
| 7 | | 661 | 87 | 92 | | | | | Species | Clostridium tepidiprofundi | #N/A | #N/A | #N/A | #N/A | #N/A | #N/A | | | | | | Clostridium tepidiprofundi |
| 7 | | 651 | 89 | 94 | | | | | Species | Clostridium cavendishii | #N/A | #N/A | #N/A | #N/A | #N/A | #N/A | | | | | | Clostridium cavendishii |
| 7 | | 652 | 91 | 96 | | | | | Species | Clostridium frigoris | #N/A | #N/A | #N/A | #N/A | #N/A | #N/A | | | | | | Clostridium frigoris |
| 7 | | 650 | 92 | 97 | | | | | Species | Clostridium caliptrosporum | #N/A | #N/A | #N/A | #N/A | #N/A | #N/A | | | | | | Clostridium caliptrosporum |
| 7 | | 855 | 93 | 98 | | | | | Species | Sarcina maxima | #N/A | #N/A | #N/A | #N/A | #N/A | #N/A | | | | | | Clostridium maximum |
| 7 | | 648 | 95 | 100 | | | | | Species | Clostridium cadaveris | #N/A | #N/A | #N/A | #N/A | #N/A | #N/A | | | | | | Clostridium cadaveris |
| 7 | | 656 | 96 | 101 | | | | | Species | Clostridium perfringens | #N/A | #N/A | #N/A | #N/A | #N/A | #N/A | | | | | | Clostridium perfringens |
| 5 | | 247 | 102 | 108 | | | | | Family | Syntrophomonadaceae | #N/A | #N/A | #N/A | #N/A | #N/A | #N/A | | | | Syntrophomonadaceae | | |
| 6 | | 508 | 103 | 109 | | | | | Genus | Syntrophomonas | #N/A | #N/A | #N/A | #N/A | #N/A | #N/A | | | | | Syntrophomonas | |
| 7 | | 886 | 104 | 110 | | | | | Species | Syntrophomonas sapovorans | #N/A | #N/A | #N/A | #N/A | #N/A | #N/A | | | | | | Syntrophomonas sapovorans |
| 6 | | 269 | 107 | 113 | | | | | Genus | Acidaminobacter | #N/A | #N/A | #N/A | #N/A | #N/A | #N/A | | | | | Acidaminobacter | |
| 7 | | 538 | 108 | 114 | | | | | Species | Acidaminobacter hydrogenoformans | #N/A | #N/A | #N/A | #N/A | #N/A | #N/A | | | | | | Acidaminobacter hydrogenoformans |
| 6 | | 423 | 110 | 116 | | | | | Genus | Mogibacterium | #N/A | #N/A | #N/A | #N/A | #N/A | #N/A | | | | | Mogibacterium | |
| 5 | 3 | 146 | | 118 | | | | | Family | Carboxydocellaceae | #N/A | #N/A | #N/A | #N/A | #N/A | #N/A | | | | Carboxydocellaceae | | |
| 6 | | 320 | 112 | 119 | | | | | Genus | Carboxydocella | #N/A | #N/A | #N/A | #N/A | #N/A | #N/A | | | | | Carboxydocella | |
| 7 | | 639 | 113 | 120 | | | | | Species | Carboxydocella ferrireducens | #N/A | #N/A | #N/A | #N/A | #N/A | #N/A | | | | | | Carboxydocella ferrireducens |
| 5 | 3 | 243 | | 122 | | | | | Family | Sulfobacillaceae | #N/A | #N/A | #N/A | #N/A | #N/A | #N/A | | | | Sulfobacillaceae | | |
| 6 | | 506 | 115 | 123 | | | | | Genus | Sulfobacillus | #N/A | #N/A | #N/A | #N/A | #N/A | #N/A | | | | | Sulfobacillus | |
| 7 | | 883 | 116 | 124 | | | | | Species | Sulfobacillus yellowstonensis | #N/A | #N/A | #N/A | #N/A | #N/A | #N/A | | | | | | Sulfobacillus acidophilus |
| 6 | | 345 | 118 | 126 | | | | | Genus | Desulfosporosinus | #N/A | #N/A | #N/A | #N/A | #N/A | #N/A | | | | | Desulfosporosinus | |
| 7 | | 681 | 119 | 127 | | | | | Species | Desulfosporosinus hippei | #N/A | #N/A | #N/A | #N/A | #N/A | #N/A | | | | | | Desulfosporosinus hippei |
| 6 | | 451 | 122 | 130 | | | | | Genus | Pelotomaculum | #N/A | #N/A | #N/A | #N/A | #N/A | #N/A | | | | | Pelotomaculum | |
| 7 | | 820 | 123 | 131 | | | | | Species | Pelotomaculum isophthalicicum | #N/A | #N/A | #N/A | #N/A | #N/A | #N/A | | | | | | Pelotomaculum isophthalicicum |
| 6 | | 348 | 124 | 132 | | | | | Genus | Desulfurispora | #N/A | #N/A | #N/A | #N/A | #N/A | #N/A | | | | | Desulfurispora | |
| 7 | | 692 | 125 | 133 | | | | | Species | Desulfurispora thermophila | #N/A | #N/A | #N/A | #N/A | #N/A | #N/A | | | | | | Desulfurispora thermophila |
| 6 | | 499 | 126 | 134 | | | | | Genus | Sporotomaculum | #N/A | #N/A | #N/A | #N/A | #N/A | #N/A | | | | | Sporotomaculum | |
| 7 | | 868 | 127 | 135 | | | | | Species | Sporotomaculum syntrophicum | #N/A | #N/A | #N/A | #N/A | #N/A | #N/A | | | | | | Sporotomaculum syntrophicum |
| 7 | | 848 | 138 | 147 | | | | | Species | Ruminococcus bromii | #N/A | #N/A | #N/A | #N/A | #N/A | #N/A | | | | | | Ruminococcus bromii |
| 7 | | 659 | 142 | 151 | | | | | Species | Clostridium straminisolvens | #N/A | #N/A | #N/A | #N/A | #N/A | #N/A | | | | | | [Clostridium] straminisolvens |
| 7 | | 662 | 144 | 153 | | | | | Species | Clostridium termitidis | #N/A | #N/A | #N/A | #N/A | #N/A | #N/A | | | | | | [Clostridium] termitidis |
| 7 | | 655 | 145 | 154 | | | | | Species | Clostridium papyrosolvens | #N/A | #N/A | #N/A | #N/A | #N/A | #N/A | | | | | | [Clostridium] papyrosolvens |
| 7 | | 728 | 147 | 156 | | | | | Species | Faecalibacterium prausnitzii | #N/A | #N/A | #N/A | #N/A | #N/A | #N/A | | | | | | Faecalibacterium prausnitzii |
| 6 | | 385 | 151 | 160 | | | | | Genus | Holdemania | #N/A | #N/A | #N/A | #N/A | #N/A | #N/A | | | | | Holdemania | |
| 6 | | 283 | 154 | 163 | | | | | Genus | Allobaculum | #N/A | #N/A | #N/A | #N/A | #N/A | #N/A | | | | | Allobaculum | |
| 7 | | 562 | 155 | 164 | | | | | Species | Allobaculum stercoricanis | #N/A | #N/A | #N/A | #N/A | #N/A | #N/A | | | | | | Allobaculum stercoricanis |
| 4 | 3 | 120 | | 165 | | | | | Order | Turicibacterales | #N/A | #N/A | #N/A | #N/A | #N/A | #N/A | | | Turicibacterales | | | |
| 5 | 3 | 261 | | 166 | | | | | Family | Turicibacteraceae | #N/A | #N/A | #N/A | #N/A | #N/A | #N/A | | | | Turicibacteraceae | | |
| 6 | | 530 | 156 | 167 | | | | | Genus | Turicibacter | #N/A | #N/A | #N/A | #N/A | #N/A | #N/A | | | | | Turicibacter | |
| 7 | | 900 | 157 | 168 | | | | | Species | Turicibacter sanguinis | #N/A | #N/A | #N/A | #N/A | #N/A | #N/A | | | | | | Turicibacter sanguinis |
| 7 | | 822 | 167 | 179 | | | | | Species | Peptoniphilus coxii | #N/A | #N/A | #N/A | #N/A | #N/A | #N/A | | | | | | Peptoniphilus coxii |
| 7 | | 824 | 169 | 181 | | | | | Species | Peptoniphilus tyrrelliae | #N/A | #N/A | #N/A | #N/A | #N/A | #N/A | | | | | | Peptoniphilus tyrrelliae |
| 6 | | 493 | 175 | 188 | | | | | Genus | Solibacillus | #N/A | #N/A | #N/A | #N/A | #N/A | #N/A | | | | | Solibacillus | |
| 6 | | 442 | 176 | 189 | | | | | Genus | Paenisporosarcina | #N/A | #N/A | #N/A | #N/A | #N/A | #N/A | | | | | Paenisporosarcina | |
| 7 | | 807 | 177 | 190 | | | | | Species | Paenisporosarcina quisquiliarum | #N/A | #N/A | #N/A | #N/A | #N/A | #N/A | | | | | | Paenisporosarcina quisquiliarum |
| 6 | | 457 | 178 | 191 | | | | | Genus | Planococcus | #N/A | #N/A | #N/A | #N/A | #N/A | #N/A | | | | | Planococcus | |
| 7 | | 827 | 179 | 192 | | | | | Species | Planococcus columbae | #N/A | #N/A | #N/A | #N/A | #N/A | #N/A | | | | | | Planococcus columbae |
| 6 | | 389 | 183 | 196 | | | | | Genus | Jeotgalicoccus | #N/A | #N/A | #N/A | #N/A | #N/A | #N/A | | | | | Jeotgalicoccus | |
| 6 | | 481 | 185 | 198 | | | | | Genus | Salinicoccus | #N/A | #N/A | #N/A | #N/A | #N/A | #N/A | | | | | Salinicoccus | |
| 7 | | 853 | 186 | 199 | | | | | Species | Salinicoccus salsiraiae | #N/A | #N/A | #N/A | #N/A | #N/A | #N/A | | | | | | Salinicoccus salsiraiae |
| 7 | | 869 | 188 | 201 | | | | | Species | Staphylococcus cohnii | #N/A | #N/A | #N/A | #N/A | #N/A | #N/A | | | | | | Staphylococcus cohnii |
| 7 | | 870 | 189 | 202 | | | | | Species | Staphylococcus fleurettii | #N/A | #N/A | #N/A | #N/A | #N/A | #N/A | | | | | | Staphylococcus fleurettii |
| 7 | | 871 | 190 | 203 | | | | | Species | Staphylococcus lentus | #N/A | #N/A | #N/A | #N/A | #N/A | #N/A | | | | | | Staphylococcus lentus |
| 7 | | 873 | 192 | 205 | | | | | Species | Staphylococcus vitulinus | #N/A | #N/A | #N/A | #N/A | #N/A | #N/A | | | | | | Staphylococcus vitulinus |
| 5 | | 237 | 193 | 206 | | | | | Family | Sporolactobacillaceae | #N/A | #N/A | #N/A | #N/A | #N/A | #N/A | | | | Sporolactobacillaceae | | |
| 6 | | 497 | 194 | 207 | | | | | Genus | Sporolactobacillus | #N/A | #N/A | #N/A | #N/A | #N/A | #N/A | | | | | Sporolactobacillus | |
| 7 | | 866 | 195 | 208 | | | | | Species | Sporolactobacillus putidus | #N/A | #N/A | #N/A | #N/A | #N/A | #N/A | | | | | | Sporolactobacillus putidus |
| 5 | | 250 | 196 | 209 | | | | | Family | Thermoactinomycetaceae | #N/A | #N/A | #N/A | #N/A | #N/A | #N/A | | | | Thermoactinomycetaceae | | |
| 6 | | 456 | 197 | 210 | | | | | Genus | Planifilum | #N/A | #N/A | #N/A | #N/A | #N/A | #N/A | | | | | Planifilum | |
| 7 | | 826 | 198 | 211 | | | | | Species | Planifilum fimeticola | #N/A | #N/A | #N/A | #N/A | #N/A | #N/A | | | | | | Planifilum fimeticola |
| 4 | 3 | 112 | | 214 | | | | | Order | Thermicanales | #N/A | #N/A | #N/A | #N/A | #N/A | #N/A | | | Thermicanales | | | |
| 5 | 3 | 249 | | 215 | | | | | Family | Thermicanaceae | #N/A | #N/A | #N/A | #N/A | #N/A | #N/A | | | | Thermicanaceae | | |
| 6 | | 512 | 201 | 216 | | | | | Genus | Thermicanus | #N/A | #N/A | #N/A | #N/A | #N/A | #N/A | | | | | Thermicanus | |
| 4 | 3 | 82 | | 224 | | | | | Order | Exiguobacterales | #N/A | #N/A | #N/A | #N/A | #N/A | #N/A | | | Exiguobacterales | | | |
| 5 | 3 | 174 | | 225 | | | | | Family | Exiguobacteraceae | #N/A | #N/A | #N/A | #N/A | #N/A | #N/A | | | | Exiguobacteraceae | | |
| 6 | | 367 | 207 | 226 | | | | | Genus | Exiguobacterium | #N/A | #N/A | #N/A | #N/A | #N/A | #N/A | | | | | Exiguobacterium | |
| 7 | | 727 | 208 | 227 | | | | | Species | Exiguobacterium soli | #N/A | #N/A | #N/A | #N/A | #N/A | #N/A | | | | | | Exiguobacterium soli |
| 5 | | 195 | 209 | 228 | | | | | Family | Listeriaceae | #N/A | #N/A | #N/A | #N/A | #N/A | #N/A | | | | Listeriaceae | | |
| 6 | | 305 | 210 | 229 | | | | | Genus | Brochothrix | #N/A | #N/A | #N/A | #N/A | #N/A | #N/A | | | | | Brochothrix | |
| 7 | | 625 | 211 | 230 | | | | | Species | Brochothrix thermosphacta | #N/A | #N/A | #N/A | #N/A | #N/A | #N/A | | | | | | Brochothrix thermosphacta |
| 6 | | 329 | 213 | 232 | | | | | Genus | Cohnella | #N/A | #N/A | #N/A | #N/A | #N/A | #N/A | | | | | Cohnella | |
| 7 | | 665 | 214 | 233 | | | | | Species | Cohnella soli | #N/A | #N/A | #N/A | #N/A | #N/A | #N/A | | | | | | Cohnella soli |
| 7 | | 806 | 216 | 235 | | | | | Species | Paenibacillus taichungensis | #N/A | #N/A | #N/A | #N/A | #N/A | #N/A | | | | | | Paenibacillus taichungensis |
| 7 | | 801 | 217 | 236 | | | | | Species | Paenibacillus caespitis | #N/A | #N/A | #N/A | #N/A | #N/A | #N/A | | | | | | Paenibacillus caespitis |
| 7 | | 802 | 218 | 237 | | | | | Species | Paenibacillus donghaensis | #N/A | #N/A | #N/A | #N/A | #N/A | #N/A | | | | | | Paenibacillus donghaensis |
| 7 | | 800 | 219 | 238 | | | | | Species | Paenibacillus barcinonensis | #N/A | #N/A | #N/A | #N/A | #N/A | #N/A | | | | | | Paenibacillus barcinonensis |
| 7 | | 804 | 220 | 239 | | | | | Species | Paenibacillus graminis | #N/A | #N/A | #N/A | #N/A | #N/A | #N/A | | | | | | Paenibacillus graminis |
| 7 | | 803 | 221 | 240 | | | | | Species | Paenibacillus glycanilyticus | #N/A | #N/A | #N/A | #N/A | #N/A | #N/A | | | | | | Paenibacillus glycanilyticus |
| 7 | | 805 | 223 | 242 | | | | | Species | Paenibacillus polymyxa | #N/A | #N/A | #N/A | #N/A | #N/A | #N/A | | | | | | Paenibacillus polymyxa |
| 6 | | 399 | 225 | 244 | | | | | Genus | Lentibacillus | #N/A | #N/A | #N/A | #N/A | #N/A | #N/A | | | | | Lentibacillus | |
| 7 | | 759 | 226 | 245 | | | | | Species | Lentibacillus salinarum | #N/A | #N/A | #N/A | #N/A | #N/A | #N/A | | | | | | Lentibacillus salinarum |
| 6 | | 284 | 227 | 246 | | | | | Genus | Anaerobacillus | #N/A | #N/A | #N/A | #N/A | #N/A | #N/A | | | | | Anaerobacillus | |
| 7 | | 563 | 228 | 247 | | | | | Species | Anaerobacillus alkalilacustre | #N/A | #N/A | #N/A | #N/A | #N/A | #N/A | | | | | | Anaerobacillus alkalilacustris |
| 6 | | 290 | 229 | 248 | | | | | Genus | Anoxybacillus | #N/A | #N/A | #N/A | #N/A | #N/A | #N/A | | | | | Anoxybacillus | |
| 7 | | 568 | 230 | 249 | | | | | Species | Anoxybacillus ayderensis | #N/A | #N/A | #N/A | #N/A | #N/A | #N/A | | | | | | Anoxybacillus ayderensis |
| 7 | | 569 | 231 | 250 | | | | | Species | Anoxybacillus eryuanensis | #N/A | #N/A | #N/A | #N/A | #N/A | #N/A | | | | | | Anoxybacillus eryuanensis |
| 6 | | 534 | 232 | 251 | | | | | Genus | Virgibacillus | #N/A | #N/A | #N/A | #N/A | #N/A | #N/A | | | | | Virgibacillus | |
| 7 | | 906 | 233 | 252 | | | | | Species | Virgibacillus salexigens | #N/A | #N/A | #N/A | #N/A | #N/A | #N/A | | | | | | Virgibacillus salexigens |
| 7 | | 768 | 235 | 254 | | | | | Species | Lysinibacillus xylanilyticus | #N/A | #N/A | #N/A | #N/A | #N/A | #N/A | | | | | | Lysinibacillus xylanilyticus |
| 7 | | 767 | 236 | 255 | | | | | Species | Lysinibacillus parviboronicapiens | #N/A | #N/A | #N/A | #N/A | #N/A | #N/A | | | | | | Lysinibacillus parviboronicapiens |
| 7 | | 764 | 237 | 256 | | | | | Species | Lysinibacillus boronitolerans | #N/A | #N/A | #N/A | #N/A | #N/A | #N/A | | | | | | Lysinibacillus boronitolerans |
| 7 | | 766 | 238 | 257 | | | | | Species | Lysinibacillus macroides | #N/A | #N/A | #N/A | #N/A | #N/A | #N/A | | | | | | Lysinibacillus macroides |
| 7 | | 765 | 239 | 258 | | | | | Species | Lysinibacillus fusiformis | #N/A | #N/A | #N/A | #N/A | #N/A | #N/A | | | | | | Lysinibacillus fusiformis |
| 6 | | 376 | 240 | 259 | | | | | Genus | Geobacillus | #N/A | #N/A | #N/A | #N/A | #N/A | #N/A | | | | | Geobacillus | |
| 7 | | 733 | 241 | 260 | | | | | Species | Geobacillus anatolicus | #N/A | #N/A | #N/A | #N/A | #N/A | #N/A | | | | | | Geobacillus anatolicus |
| 7 | | 734 | 242 | 261 | | | | | Species | Geobacillus thermoglucosidans | #N/A | #N/A | #N/A | #N/A | #N/A | #N/A | | | | | | Geobacillus thermoglucosidasius |
| 7 | | 580 | 244 | 263 | | | | | Species | Bacillus horneckiae | #N/A | #N/A | #N/A | #N/A | #N/A | #N/A | | | | | | Bacillus horneckiae |
| 7 | | 579 | 245 | 264 | | | | | Species | Bacillus ferrariarum | #N/A | #N/A | #N/A | #N/A | #N/A | #N/A | | | | | | Bacillus ferrariarum |
| 7 | | 577 | 246 | 265 | | | | | Species | Bacillus butanolivorans | #N/A | #N/A | #N/A | #N/A | #N/A | #N/A | | | | | | Bacillus butanolivorans |
| 7 | | 576 | 247 | 266 | | | | | Species | Bacillus aryabhattai | #N/A | #N/A | #N/A | #N/A | #N/A | #N/A | | | | | | Bacillus aryabhattai |
| 7 | | 578 | 248 | 267 | | | | | Species | Bacillus coagulans | #N/A | #N/A | #N/A | #N/A | #N/A | #N/A | | | | | | Bacillus coagulans |
| 5 | | 147 | 250 | 269 | | | | | Family | Carnobacteriaceae | #N/A | #N/A | #N/A | #N/A | #N/A | #N/A | | | | Carnobacteriaceae | | |
| 6 | | 281 | 251 | 270 | | | | | Genus | Alkalibacterium | #N/A | #N/A | #N/A | #N/A | #N/A | #N/A | | | | | Alkalibacterium | |
| 6 | | 529 | 252 | 271 | | | | | Genus | Trichococcus | #N/A | #N/A | #N/A | #N/A | #N/A | #N/A | | | | | Trichococcus | |
| 6 | | 415 | 254 | 273 | | | | | Genus | Melissococcus | #N/A | #N/A | #N/A | #N/A | #N/A | #N/A | | | | | Melissococcus | |
| 6 | | 531 | 255 | 274 | | | | | Genus | Vagococcus | #N/A | #N/A | #N/A | #N/A | #N/A | #N/A | | | | | Vagococcus | |
| 7 | | 901 | 256 | 275 | | | | | Species | Vagococcus teuberi | #N/A | #N/A | #N/A | #N/A | #N/A | #N/A | | | | | | Vagococcus teuberi |
| 7 | | 717 | 260 | 279 | | | | | Species | Enterococcus lactis | #N/A | #N/A | #N/A | #N/A | #N/A | #N/A | | | | | | Enterococcus lactis |
| 7 | | 716 | 261 | 280 | | | | | Species | Enterococcus hermanniensis | #N/A | #N/A | #N/A | #N/A | #N/A | #N/A | | | | | | Enterococcus hermanniensis |
| 7 | | 715 | 263 | 282 | | | | | Species | Enterococcus haemoperoxidus | #N/A | #N/A | #N/A | #N/A | #N/A | #N/A | | | | | | Enterococcus haemoperoxidus |
| 7 | | 713 | 265 | 284 | | | | | Species | Enterococcus gallinarum | #N/A | #N/A | #N/A | #N/A | #N/A | #N/A | | | | | | Enterococcus gallinarum |
| 7 | | 712 | 266 | 285 | | | | | Species | Enterococcus faecalis | #N/A | #N/A | #N/A | #N/A | #N/A | #N/A | | | | | | Enterococcus faecalis |
| 6 | | 488 | 268 | 287 | | | | | Genus | Sharpea | #N/A | #N/A | #N/A | #N/A | #N/A | #N/A | | | | | Sharpea | |
| 7 | | 752 | 272 | 291 | | | | | Species | Lactobacillus intermedius | #N/A | #N/A | #N/A | #N/A | #N/A | #N/A | | | | | | Lactobacillus intermedius |
| 7 | | 748 | 273 | 292 | | | | | Species | Lactobacillus antri | #N/A | #N/A | #N/A | #N/A | #N/A | #N/A | | | | | | Lactobacillus antri |
| 7 | | 756 | 275 | 294 | | | | | Species | Lactobacillus vaginalis | #N/A | #N/A | #N/A | #N/A | #N/A | #N/A | | | | | | Lactobacillus vaginalis |
| 7 | | 754 | 276 | 295 | | | | | Species | Lactobacillus salivarius | #N/A | #N/A | #N/A | #N/A | #N/A | #N/A | | | | | | Lactobacillus salivarius |
| 7 | | 753 | 277 | 296 | | | | | Species | Lactobacillus reuteri | #N/A | #N/A | #N/A | #N/A | #N/A | #N/A | | | | | | Lactobacillus reuteri |
| 7 | | 749 | 278 | 297 | | | | | Species | Lactobacillus delbrueckii | #N/A | #N/A | #N/A | #N/A | #N/A | #N/A | | | | | | Lactobacillus delbrueckii |
| 7 | | 815 | 280 | 299 | | | | | Species | Pediococcus argentinicus | #N/A | #N/A | #N/A | #N/A | #N/A | #N/A | | | | | | Pediococcus argentinicus |
| 7 | | 816 | 281 | 300 | | | | | Species | Pediococcus cellicola | #N/A | #N/A | #N/A | #N/A | #N/A | #N/A | | | | | | Pediococcus cellicola |
| 7 | | 817 | 282 | 301 | | | | | Species | Pediococcus pentosaceus | #N/A | #N/A | #N/A | #N/A | #N/A | #N/A | | | | | | Pediococcus pentosaceus |
| 6 | | 436 | 284 | 303 | | | | | Genus | Oenococcus | #N/A | #N/A | #N/A | #N/A | #N/A | #N/A | | | | | Oenococcus | |
| 7 | | 907 | 288 | 307 | | | | | Species | Weissella cibaria | #N/A | #N/A | #N/A | #N/A | #N/A | #N/A | | | | | | Weissella cibaria |
| 7 | | 908 | 289 | 308 | | | | | Species | Weissella minor | #N/A | #N/A | #N/A | #N/A | #N/A | #N/A | | | | | | Weissella minor |
| 5 | | 129 | 290 | 309 | | | | | Family | Aerococcaceae | #N/A | #N/A | #N/A | #N/A | #N/A | #N/A | | | | Aerococcaceae | | |
| 6 | | 277 | 291 | 310 | | | | | Genus | Aerococcus | #N/A | #N/A | #N/A | #N/A | #N/A | #N/A | | | | | Aerococcus | |
| 7 | | 555 | 292 | 311 | | | | | Species | Aerococcus viridans | #N/A | #N/A | #N/A | #N/A | #N/A | #N/A | | | | | | Aerococcus viridans |
| 6 | | 397 | 294 | 313 | | | | | Genus | Lactococcus | #N/A | #N/A | #N/A | #N/A | #N/A | #N/A | | | | | Lactococcus | |
| 7 | | 757 | 295 | 314 | | | | | Species | Lactococcus fujiensis | #N/A | #N/A | #N/A | #N/A | #N/A | #N/A | | | | | | Lactococcus fujiensis |
| 7 | | 758 | 296 | 315 | | | | | Species | Lactococcus garvieae | #N/A | #N/A | #N/A | #N/A | #N/A | #N/A | | | | | | Lactococcus garvieae |
| 7 | | 876 | 298 | 317 | | | | | Species | Streptococcus fryi | #N/A | #N/A | #N/A | #N/A | #N/A | #N/A | | | | | | Streptococcus fryi |
| 7 | | 877 | 299 | 318 | | | | | Species | Streptococcus milleri | #N/A | #N/A | #N/A | #N/A | #N/A | #N/A | | | | | | Streptococcus milleri |
| 7 | | 878 | 300 | 319 | | | | | Species | Streptococcus parauberis | #N/A | #N/A | #N/A | #N/A | #N/A | #N/A | | | | | | Streptococcus parauberis |
| 7 | | 880 | 301 | 320 | | | | | Species | Streptococcus vestibularis | #N/A | #N/A | #N/A | #N/A | #N/A | #N/A | | | | | | Streptococcus vestibularis |
| 7 | | 879 | 303 | 322 | | | | | Species | Streptococcus thermophilus | #N/A | #N/A | #N/A | #N/A | #N/A | #N/A | | | | | | Streptococcus thermophilus |
| 7 | | 875 | 305 | 324 | | | | | Species | Streptococcus dysgalactiae | #N/A | #N/A | #N/A | #N/A | #N/A | #N/A | | | | | | Streptococcus dysgalactiae |
| 6 | | 463 | 309 | 328 | | | | | Genus | Propionispora | #N/A | #N/A | #N/A | #N/A | #N/A | #N/A | | | | | Propionispora | |
| 7 | | 836 | 310 | 329 | | | | | Species | Propionispora hippei | #N/A | #N/A | #N/A | #N/A | #N/A | #N/A | | | | | | Propionispora hippei |
| 6 | | 485 | 312 | 331 | | | | | Genus | Selenomonas | #N/A | #N/A | #N/A | #N/A | #N/A | #N/A | | | | | Selenomonas | |
| 7 | | 857 | 313 | 332 | | | | | Species | Selenomonas infelix | #N/A | #N/A | #N/A | #N/A | #N/A | #N/A | | | | | | Selenomonas infelix |
| 6 | | 447 | 314 | 333 | | | | | Genus | Pectinatus | #N/A | #N/A | #N/A | #N/A | #N/A | #N/A | | | | | Pectinatus | |
| 7 | | 814 | 315 | 334 | | | | | Species | Pectinatus cerevisiiphilus | #N/A | #N/A | #N/A | #N/A | #N/A | #N/A | | | | | | Pectinatus cerevisiiphilus |
| 6 | | 289 | 316 | 335 | | | | | Genus | Anaerovibrio | #N/A | #N/A | #N/A | #N/A | #N/A | #N/A | | | | | Anaerovibrio | |
| 7 | | 567 | 317 | 336 | | | | | Species | Anaerovibrio lipolyticus | #N/A | #N/A | #N/A | #N/A | #N/A | #N/A | | | | | | Anaerovibrio lipolyticus |
| 6 | | 422 | 318 | 337 | | | | | Genus | Mitsuokella | #N/A | #N/A | #N/A | #N/A | #N/A | #N/A | | | | | Mitsuokella | |
| 7 | | 784 | 319 | 338 | | | | | Species | Mitsuokella multacida | #N/A | #N/A | #N/A | #N/A | #N/A | #N/A | | | | | | Mitsuokella multacida |
| 7 | | 902 | 323 | 342 | | | | | Species | Veillonella criceti | #N/A | #N/A | #N/A | #N/A | #N/A | #N/A | | | | | | Veillonella criceti |
| 7 | | 903 | 324 | 343 | | | | | Species | Veillonella dispar | #N/A | #N/A | #N/A | #N/A | #N/A | #N/A | | | | | | Veillonella dispar |
| 6 | | 414 | 326 | 345 | | | | | Genus | Megasphaera | #N/A | #N/A | #N/A | #N/A | #N/A | #N/A | | | | | Megasphaera | |
| 7 | | 774 | 327 | 346 | | | | | Species | Megasphaera elsdenii | #N/A | #N/A | #N/A | #N/A | #N/A | #N/A | | | | | | Megasphaera elsdenii |
| 7 | | 775 | 328 | 347 | | | | | Species | Megasphaera hominis | #N/A | #N/A | #N/A | #N/A | #N/A | #N/A | | | | | | Megasphaera hominis |
| 5 | | 223 | 332 | 351 | | | | | Family | Pseudonocardiaceae | #N/A | #N/A | #N/A | #N/A | #N/A | #N/A | | | | Pseudonocardiaceae | | |
| 6 | | 480 | 333 | 352 | | | | | Genus | Saccharopolyspora | #N/A | #N/A | #N/A | #N/A | #N/A | #N/A | | | | | Saccharopolyspora | |
| 7 | | 852 | 334 | 353 | | | | | Species | Saccharopolyspora cebuensis | #N/A | #N/A | #N/A | #N/A | #N/A | #N/A | | | | | | Saccharopolyspora cebuensis |
| 5 | | 128 | 335 | 354 | | | | | Family | Actinosynnemataceae | #N/A | #N/A | #N/A | #N/A | #N/A | #N/A | | | | Pseudonocardiaceae | | |
| 6 | | 273 | 336 | 355 | | | | | Genus | Actinokineospora | #N/A | #N/A | #N/A | #N/A | #N/A | #N/A | | | | | Actinokineospora | |
| 7 | | 552 | 337 | 356 | | | | | Species | Actinokineospora inagensis | #N/A | #N/A | #N/A | #N/A | #N/A | #N/A | | | | | | Actinokineospora inagensis |
| 5 | | 182 | 339 | 358 | | | | | Family | Glycomycetaceae | #N/A | #N/A | #N/A | #N/A | #N/A | #N/A | | | | Glycomycetaceae | | |
| 6 | | 379 | 340 | 359 | | | | | Genus | Glycomyces | #N/A | #N/A | #N/A | #N/A | #N/A | #N/A | | | | | Glycomyces | |
| 5 | | 240 | 342 | 361 | | | | | Family | Streptomycetaceae | #N/A | #N/A | #N/A | #N/A | #N/A | #N/A | | | | Streptomycetaceae | | |
| 6 | | 391 | 343 | 362 | | | | | Genus | Kitasatospora | #N/A | #N/A | #N/A | #N/A | #N/A | #N/A | | | | | Kitasatospora | |
| 6 | | 503 | 344 | 363 | | | | | Genus | Streptomyces | #N/A | #N/A | #N/A | #N/A | #N/A | #N/A | | | | | Streptomyces | |
| 7 | | 881 | 345 | 364 | | | | | Species | Streptomyces lazureus | #N/A | #N/A | #N/A | #N/A | #N/A | #N/A | | | | | | Streptomyces lazureus |
| 6 | | 494 | 348 | 367 | | | | | Genus | Sphaerisporangium | #N/A | #N/A | #N/A | #N/A | #N/A | #N/A | | | | | Sphaerisporangium | |
| 6 | | 504 | 349 | 368 | | | | | Genus | Streptosporangium | #N/A | #N/A | #N/A | #N/A | #N/A | #N/A | | | | | Streptosporangium | |
| 5 | | 256 | 350 | 369 | | | | | Family | Thermomonosporaceae | #N/A | #N/A | #N/A | #N/A | #N/A | #N/A | | | | Thermomonosporaceae | | |
| 6 | | 271 | 351 | 370 | | | | | Genus | Actinoallomurus | #N/A | #N/A | #N/A | #N/A | #N/A | #N/A | | | | | Actinoallomurus | |
| 7 | | 549 | 352 | 371 | | | | | Species | Actinoallomurus luridus | #N/A | #N/A | #N/A | #N/A | #N/A | #N/A | | | | | | Actinoallomurus luridus |
| 6 | | 272 | 353 | 372 | | | | | Genus | Actinocorallia | #N/A | #N/A | #N/A | #N/A | #N/A | #N/A | | | | | Actinocorallia | |
| 7 | | 550 | 354 | 373 | | | | | Species | Actinocorallia cavernae | #N/A | #N/A | #N/A | #N/A | #N/A | #N/A | | | | | | Actinocorallia cavernae |
| 7 | | 551 | 355 | 374 | | | | | Species | Actinocorallia herbida | #N/A | #N/A | #N/A | #N/A | #N/A | #N/A | | | | | | Actinocorallia herbida |
| 5 | | 127 | 357 | 376 | | | | | Family | Actinopolysporaceae | #N/A | #N/A | #N/A | #N/A | #N/A | #N/A | | | | Actinopolysporaceae | | |
| 6 | | 275 | 358 | 377 | | | | | Genus | Actinopolyspora | #N/A | #N/A | #N/A | #N/A | #N/A | #N/A | | | | | Actinopolyspora | |
| 5 | | 221 | 360 | 379 | | | | | Family | Propionibacteriaceae | #N/A | #N/A | #N/A | #N/A | #N/A | #N/A | | | | Propionibacteriaceae | | |
| 6 | | 462 | 361 | 380 | | | | | Genus | Propionibacterium | #N/A | #N/A | #N/A | #N/A | #N/A | #N/A | | | | | Propionibacterium | |
| 6 | | 446 | 364 | 383 | | | | | Genus | Parascardovia | #N/A | #N/A | #N/A | #N/A | #N/A | #N/A | | | | | Parascardovia | |
| 7 | | 608 | 366 | 385 | | | | | Species | Bifidobacterium kashiwanohense | #N/A | #N/A | #N/A | #N/A | #N/A | #N/A | | | | | | Bifidobacterium kashiwanohense |
| 7 | | 602 | 367 | 386 | | | | | Species | Bifidobacterium bombi | #N/A | #N/A | #N/A | #N/A | #N/A | #N/A | | | | | | Bifidobacterium bombi |
| 7 | | 611 | 370 | 389 | | | | | Species | Bifidobacterium merycicum | #N/A | #N/A | #N/A | #N/A | #N/A | #N/A | | | | | | Bifidobacterium merycicum |
| 7 | | 605 | 371 | 390 | | | | | Species | Bifidobacterium choerinum | #N/A | #N/A | #N/A | #N/A | #N/A | #N/A | | | | | | Bifidobacterium choerinum |
| 7 | | 612 | 372 | 391 | | | | | Species | Bifidobacterium pseudocatenulatum | #N/A | #N/A | #N/A | #N/A | #N/A | #N/A | | | | | | Bifidobacterium pseudocatenulatum |
| 7 | | 610 | 373 | 392 | | | | | Species | Bifidobacterium magnum | #N/A | #N/A | #N/A | #N/A | #N/A | #N/A | | | | | | Bifidobacterium magnum |
| 7 | | 607 | 374 | 393 | | | | | Species | Bifidobacterium indicum | #N/A | #N/A | #N/A | #N/A | #N/A | #N/A | | | | | | Bifidobacterium indicum |
| 7 | | 604 | 375 | 394 | | | | | Species | Bifidobacterium catenulatum | #N/A | #N/A | #N/A | #N/A | #N/A | #N/A | | | | | | Bifidobacterium catenulatum |
| 7 | | 603 | 377 | 396 | | | | | Species | Bifidobacterium breve | #N/A | #N/A | #N/A | #N/A | #N/A | #N/A | | | | | | Bifidobacterium breve |
| 7 | | 600 | 378 | 397 | | | | | Species | Bifidobacterium asteroides | #N/A | #N/A | #N/A | #N/A | #N/A | #N/A | | | | | | Bifidobacterium asteroides |
| 7 | | 601 | 379 | 398 | | | | | Species | Bifidobacterium bifidum | #N/A | #N/A | #N/A | #N/A | #N/A | #N/A | | | | | | Bifidobacterium bifidum |
| 7 | | 614 | 380 | 399 | | | | | Species | Bifidobacterium stercoris | #N/A | #N/A | #N/A | #N/A | #N/A | #N/A | | | | | | Bifidobacterium adolescentis |
| 6 | | 334 | 383 | 402 | | | | | Genus | Cryocola | #N/A | #N/A | #N/A | #N/A | #N/A | #N/A | | | | | Cryocola | |
| 6 | | 401 | 384 | 403 | | | | | Genus | Leucobacter | #N/A | #N/A | #N/A | #N/A | #N/A | #N/A | | | | | Leucobacter | |
| 6 | | 420 | 385 | 404 | | | | | Genus | Microbacterium | #N/A | #N/A | #N/A | #N/A | #N/A | #N/A | | | | | Microbacterium | |
| 7 | | 782 | 386 | 405 | | | | | Species | Microbacterium marinilacus | #N/A | #N/A | #N/A | #N/A | #N/A | #N/A | | | | | | Microbacterium marinilacus |
| 6 | | 335 | 387 | 406 | | | | | Genus | Curtobacterium | #N/A | #N/A | #N/A | #N/A | #N/A | #N/A | | | | | Curtobacterium | |
| 7 | | 675 | 388 | 407 | | | | | Species | Curtobacterium pusillum | #N/A | #N/A | #N/A | #N/A | #N/A | #N/A | | | | | | Curtobacterium pusillum |
| 6 | | 279 | 389 | 408 | | | | | Genus | Agromyces | #N/A | #N/A | #N/A | #N/A | #N/A | #N/A | | | | | Agromyces | |
| 7 | | 558 | 390 | 409 | | | | | Species | Agromyces succinolyticus | #N/A | #N/A | #N/A | #N/A | #N/A | #N/A | | | | | | Agromyces succinolyticus |
| 5 | | 200 | 391 | 410 | | | | | Family | Micrococcaceae | #N/A | #N/A | #N/A | #N/A | #N/A | #N/A | | | | Micrococcaceae | | |
| 6 | | 293 | 392 | 411 | | | | | Genus | Arthrobacter | #N/A | #N/A | #N/A | #N/A | #N/A | #N/A | | | | | Arthrobacter | |
| 7 | | 574 | 394 | 413 | | | | | Species | Arthrobacter soli | #N/A | #N/A | #N/A | #N/A | #N/A | #N/A | | | | | | Glutamicibacter soli |
| 7 | | 573 | 395 | 414 | | | | | Species | Arthrobacter protophormiae | #N/A | #N/A | #N/A | #N/A | #N/A | #N/A | | | | | | Glutamicibacter protophormiae |
| 7 | | 572 | 396 | 415 | | | | | Species | Arthrobacter nicotianae | #N/A | #N/A | #N/A | #N/A | #N/A | #N/A | | | | | | Glutamicibacter nicotianae |
| 5 | | 189 | 397 | 416 | | | | | Family | Intrasporangiaceae | #N/A | #N/A | #N/A | #N/A | #N/A | #N/A | | | | Intrasporangiaceae | | |
| 6 | | 486 | 398 | 417 | | | | | Genus | Serinicoccus | #N/A | #N/A | #N/A | #N/A | #N/A | #N/A | | | | | Serinicoccus | |
| 7 | | 858 | 399 | 418 | | | | | Species | Serinicoccus chungangensis | #N/A | #N/A | #N/A | #N/A | #N/A | #N/A | | | | | | Serinicoccus chungangensis |
| 7 | | 622 | 402 | 421 | | | | | Species | Brevibacterium album | #N/A | #N/A | #N/A | #N/A | #N/A | #N/A | | | | | | Brevibacterium album |
| 7 | | 672 | 417 | 436 | | | | | Species | Corynebacterium mastitidis | #N/A | #N/A | #N/A | #N/A | #N/A | #N/A | | | | | | Corynebacterium mastitidis |
| 7 | | 671 | 418 | 437 | | | | | Species | Corynebacterium falsenii | #N/A | #N/A | #N/A | #N/A | #N/A | #N/A | | | | | | Corynebacterium falsenii |
| 7 | | 674 | 419 | 438 | | | | | Species | Corynebacterium xerosis | #N/A | #N/A | #N/A | #N/A | #N/A | #N/A | | | | | | Corynebacterium xerosis |
| 7 | | 673 | 420 | 439 | | | | | Species | Corynebacterium stationis | #N/A | #N/A | #N/A | #N/A | #N/A | #N/A | | | | | | Corynebacterium stationis |
| 3 | | 44 | 421 | 440 | | | | | Class | Nitriliruptoria | #N/A | #N/A | #N/A | #N/A | #N/A | #N/A | | Nitriliruptoria | | | | |
| 4 | | 81 | 422 | 441 | | | | | Order | Euzebyales | #N/A | #N/A | #N/A | #N/A | #N/A | #N/A | | | Euzebyales | | | |
| 5 | | 173 | 423 | 442 | | | | | Family | Euzebyaceae | #N/A | #N/A | #N/A | #N/A | #N/A | #N/A | | | | Euzebyaceae | | |
| 6 | | 366 | 424 | 443 | | | | | Genus | Euzebya | #N/A | #N/A | #N/A | #N/A | #N/A | #N/A | | | | | Euzebya | |
| 7 | | 726 | 425 | 444 | | | | | Species | Euzebya tangerina | #N/A | #N/A | #N/A | #N/A | #N/A | #N/A | | | | | | Euzebya tangerina |
| 3 | | 21 | 426 | 445 | | | | | Class | Acidimicrobiia | #N/A | #N/A | #N/A | #N/A | #N/A | #N/A | | Acidimicrobiia | | | | |
| 4 | | 56 | 427 | 446 | | | | | Order | Acidimicrobiales | #N/A | #N/A | #N/A | #N/A | #N/A | #N/A | | | Acidimicrobiales | | | |
| 5 | | 125 | 428 | 447 | | | | | Family | Acidimicrobiaceae | #N/A | #N/A | #N/A | #N/A | #N/A | #N/A | | | | Acidimicrobiaceae | | |
| 6 | | 369 | 429 | 448 | | | | | Genus | Ferrimicrobium | #N/A | #N/A | #N/A | #N/A | #N/A | #N/A | | | | | Ferrimicrobium | |
| 7 | | 729 | 430 | 449 | | | | | Species | Ferrimicrobium acidiphilum | #N/A | #N/A | #N/A | #N/A | #N/A | #N/A | | | | | | Ferrimicrobium acidiphilum |
| 7 | | 554 | 435 | 454 | | | | | Species | Adlercreutzia equolifaciens | #N/A | #N/A | #N/A | #N/A | #N/A | #N/A | | | | | | Adlercreutzia equolifaciens |
| 7 | | 862 | 437 | 456 | | | | | Species | Slackia piriformis | #N/A | #N/A | #N/A | #N/A | #N/A | #N/A | | | | | | Slackia piriformis |
| 7 | | 861 | 438 | 457 | | | | | Species | Slackia faecicanis | #N/A | #N/A | #N/A | #N/A | #N/A | #N/A | | | | | | Slackia faecicanis |
| 6 | | 330 | 443 | 462 | | | | | Genus | Collinsella | #N/A | #N/A | #N/A | #N/A | #N/A | #N/A | | | | | Collinsella | |
| 7 | | 667 | 444 | 463 | | | | | Species | Collinsella intestinalis | #N/A | #N/A | #N/A | #N/A | #N/A | #N/A | | | | | | Collinsella intestinalis |
| 7 | | 666 | 445 | 464 | | | | | Species | Collinsella aerofaciens | #N/A | #N/A | #N/A | #N/A | #N/A | #N/A | | | | | | Collinsella aerofaciens |
| 6 | | 295 | 447 | 466 | | | | | Genus | Atopobium | #N/A | #N/A | #N/A | #N/A | #N/A | #N/A | | | | | Atopobium | |
| 7 | | 575 | 448 | 467 | | | | | Species | Atopobium fossor | #N/A | #N/A | #N/A | #N/A | #N/A | #N/A | | | | | | Atopobium fossor |
| 3 | | 48 | 451 | 470 | | | | | Class | Oscillatoriophycideae | #N/A | #N/A | #N/A | #N/A | #N/A | #N/A | | Oscillatoriophycideae | | | | |
| 4 | | 71 | 452 | 471 | | | | | Order | Chroococcales | #N/A | #N/A | #N/A | #N/A | #N/A | #N/A | | | Chroococcales | | | |
| 6 | | 433 | 455 | 475 | | | | | Genus | Nostoc | #N/A | #N/A | #N/A | #N/A | #N/A | #N/A | | | | | Nostoc | |
| 6 | | 352 | 456 | 476 | | | | | Genus | Dolichospermum | #N/A | #N/A | #N/A | #N/A | #N/A | #N/A | | | | | Dolichospermum | |
| 7 | | 694 | 457 | 477 | | | | | Species | Dolichospermum curvum | #N/A | #N/A | #N/A | #N/A | #N/A | #N/A | | | | | | Dolichospermum curvum |
| 3 | | 33 | 459 | 479 | | | | | Class | Deinococci | #N/A | #N/A | #N/A | #N/A | #N/A | #N/A | | Deinococci | | | | |
| 4 | | 75 | 460 | 480 | | | | | Order | Deinococcales | #N/A | #N/A | #N/A | #N/A | #N/A | #N/A | | | Deinococcales | | | |
| 5 | | 159 | 461 | 481 | | | | | Family | Deinococcaceae | #N/A | #N/A | #N/A | #N/A | #N/A | #N/A | | | | Deinococcaceae | | |
| 6 | | 338 | 462 | 482 | | | | | Genus | Deinococcus | #N/A | #N/A | #N/A | #N/A | #N/A | #N/A | | | | | Deinococcus | |
| 4 | | 111 | 463 | 483 | | | | | Order | Thermales | #N/A | #N/A | #N/A | #N/A | #N/A | #N/A | | | Thermales | | | |
| 5 | | 248 | 464 | 484 | | | | | Family | Thermaceae | #N/A | #N/A | #N/A | #N/A | #N/A | #N/A | | | | Thermaceae | | |
| 6 | | 519 | 465 | 485 | | | | | Genus | Thermus | #N/A | #N/A | #N/A | #N/A | #N/A | #N/A | | | | | Thermus | |
| 7 | | 537 | 472 | 492 | | | | | Species | Acholeplasma palmae | #N/A | #N/A | #N/A | #N/A | #N/A | #N/A | | | | | | Acholeplasma palmae |
| 6 | | 318 | 473 | 493 | | | | | Genus | Candidatus Phytoplasma | #N/A | #N/A | #N/A | #N/A | #N/A | #N/A | | | | | Candidatus Phytoplasma | |
| 7 | | 637 | 475 | 495 | | | | | Species | Candidatus Phytoplasma prunorum | #N/A | #N/A | #N/A | #N/A | #N/A | #N/A | | | | | | Candidatus Phytoplasma prunorum |
| 4 | | 79 | 476 | 496 | | | | | Order | Entomoplasmatales | #N/A | #N/A | #N/A | #N/A | #N/A | #N/A | | | Entomoplasmatales | | | |
| 5 | | 169 | 477 | 497 | | | | | Family | Entomoplasmataceae | #N/A | #N/A | #N/A | #N/A | #N/A | #N/A | | | | Entomoplasmataceae | | |
| 6 | | 416 | 478 | 498 | | | | | Genus | Mesoplasma | #N/A | #N/A | #N/A | #N/A | #N/A | #N/A | | | | | Mesoplasma | |
| 7 | | 776 | 479 | 499 | | | | | Species | Mesoplasma entomophilum | #N/A | #N/A | #N/A | #N/A | #N/A | #N/A | | | | | | Mesoplasma entomophilum |
| 4 | | 93 | 480 | 500 | | | | | Order | Mycoplasmatales | #N/A | #N/A | #N/A | #N/A | #N/A | #N/A | | | Mycoplasmatales | | | |
| 5 | | 203 | 481 | 501 | | | | | Family | Mycoplasmataceae | #N/A | #N/A | #N/A | #N/A | #N/A | #N/A | | | | Mycoplasmataceae | | |
| 6 | | 428 | 482 | 502 | | | | | Genus | Mycoplasma | #N/A | #N/A | #N/A | #N/A | #N/A | #N/A | | | | | Mycoplasma | |
| 7 | | 789 | 483 | 503 | | | | | Species | Mycoplasma lipophilum | #N/A | #N/A | #N/A | #N/A | #N/A | #N/A | | | | | | Mycoplasma lipophilum |
| 4 | | 104 | 486 | 506 | | | | | Order | Rhodocyclales | #N/A | #N/A | #N/A | #N/A | #N/A | #N/A | | | Rhodocyclales | | | |
| 5 | | 226 | 487 | 507 | | | | | Family | Rhodocyclaceae | #N/A | #N/A | #N/A | #N/A | #N/A | #N/A | | | | Rhodocyclaceae | | |
| 4 | | 87 | 488 | 508 | | | | | Order | Hydrogenophilales | #N/A | #N/A | #N/A | #N/A | #N/A | #N/A | | | Hydrogenophilales | | | |
| 5 | | 187 | 489 | 509 | | | | | Family | Hydrogenophilaceae | #N/A | #N/A | #N/A | #N/A | #N/A | #N/A | | | | Hydrogenophilaceae | | |
| 6 | | 387 | 490 | 510 | | | | | Genus | Hydrogenophilus | #N/A | #N/A | #N/A | #N/A | #N/A | #N/A | | | | | Hydrogenophilus | |
| 6 | | 520 | 491 | 511 | | | | | Genus | Thiobacillus | #N/A | #N/A | #N/A | #N/A | #N/A | #N/A | | | | | Thiobacillus | |
| 7 | | 893 | 492 | 512 | | | | | Species | Thiobacillus sajanensis | #N/A | #N/A | #N/A | #N/A | #N/A | #N/A | | | | | | Thiobacillus sajanensis |
| 6 | | 315 | 495 | 515 | | | | | Genus | Candidatus Glomeribacter | #N/A | #N/A | #N/A | #N/A | #N/A | #N/A | | | | | Candidatus Glomeribacter | |
| 6 | | 459 | 499 | 519 | | | | | Genus | Polaromonas | #N/A | #N/A | #N/A | #N/A | #N/A | #N/A | | | | | Polaromonas | |
| 6 | | 268 | 501 | 521 | | | | | Genus | Achromobacter | #N/A | #N/A | #N/A | #N/A | #N/A | #N/A | | | | | Achromobacter | |
| 5 | | 208 | 502 | 522 | | | | | Family | Oxalobacteraceae | #N/A | #N/A | #N/A | #N/A | #N/A | #N/A | | | | Oxalobacteraceae | | |
| 6 | | 440 | 503 | 523 | | | | | Genus | Oxalobacter | #N/A | #N/A | #N/A | #N/A | #N/A | #N/A | | | | | Oxalobacter | |
| 7 | | 798 | 504 | 524 | | | | | Species | Oxalobacter vibrioformis | #N/A | #N/A | #N/A | #N/A | #N/A | #N/A | | | | | | Oxalobacter vibrioformis |
| 7 | | 884 | 507 | 527 | | | | | Species | Sutterella sanguinus | #N/A | #N/A | #N/A | #N/A | #N/A | #N/A | | | | | | Sutterella sanguinus |
| 7 | | 885 | 508 | 528 | | | | | Species | Sutterella wadsworthensis | #N/A | #N/A | #N/A | #N/A | #N/A | #N/A | | | | | | Sutterella wadsworthensis |
| 6 | | 523 | 511 | 531 | | | | | Genus | Thiomonas | #N/A | #N/A | #N/A | #N/A | #N/A | #N/A | | | | | Thiomonas | |
| 7 | | 895 | 512 | 532 | | | | | Species | Thiomonas thermosulfata | #N/A | #N/A | #N/A | #N/A | #N/A | #N/A | | | | | | Thiomonas thermosulfata |
| 4 | | 92 | 513 | 533 | | | | | Order | Methylophilales | #N/A | #N/A | #N/A | #N/A | #N/A | #N/A | | | Methylophilales | | | |
| 5 | | 198 | 514 | 534 | | | | | Family | Methylophilaceae | #N/A | #N/A | #N/A | #N/A | #N/A | #N/A | | | | Methylophilaceae | | |
| 6 | | 417 | 515 | 535 | | | | | Genus | Methylobacillus | #N/A | #N/A | #N/A | #N/A | #N/A | #N/A | | | | | Methylobacillus | |
| 7 | | 777 | 516 | 536 | | | | | Species | Methylobacillus glycogenes | #N/A | #N/A | #N/A | #N/A | #N/A | #N/A | | | | | | Methylobacillus glycogenes |
| 6 | | 326 | 522 | 542 | | | | | Genus | Chromatium | #N/A | #N/A | #N/A | #N/A | #N/A | #N/A | | | | | Chromatium | |
| 7 | | 644 | 523 | 543 | | | | | Species | Chromatium weissei | #N/A | #N/A | #N/A | #N/A | #N/A | #N/A | | | | | | Chromatium weissei |
| 6 | | 524 | 524 | 544 | | | | | Genus | Thiorhodococcus | #N/A | #N/A | #N/A | #N/A | #N/A | #N/A | | | | | Thiorhodococcus | |
| 7 | | 896 | 525 | 545 | | | | | Species | Thiorhodococcus pfennigii | #N/A | #N/A | #N/A | #N/A | #N/A | #N/A | | | | | | Thiorhodococcus pfennigii |
| 4 | 3 | 118 | | 549 | | | | | Order | Thiohalorhabdales | #N/A | #N/A | #N/A | #N/A | #N/A | #N/A | | | Thiohalorhabdales | | | |
| 5 | 3 | 259 | | 550 | | | | | Family | Thiohalorhabdaceae | #N/A | #N/A | #N/A | #N/A | #N/A | #N/A | | | | Thiohalorhabdaceae | | |
| 6 | 3 | 522 | 529 | 551 | | | | | Genus | Thiohalorhabdus | #N/A | #N/A | #N/A | #N/A | #N/A | #N/A | | | | | Thiohalorhabdus | |
| 7 | | 894 | 530 | 552 | | | | | Species | Thiohalorhabdus denitrificans | #N/A | #N/A | #N/A | #N/A | #N/A | #N/A | | | | | | Thiohalorhabdus denitrificans |
| 6 | | 501 | 533 | 555 | | | | | Genus | Stenotrophomonas | #N/A | #N/A | #N/A | #N/A | #N/A | #N/A | | | | | Stenotrophomonas | |
| 6 | | 408 | 534 | 556 | | | | | Genus | Lysobacter | #N/A | #N/A | #N/A | #N/A | #N/A | #N/A | | | | | Lysobacter | |
| 7 | | 769 | 535 | 557 | | | | | Species | Lysobacter gummosus | #N/A | #N/A | #N/A | #N/A | #N/A | #N/A | | | | | | Lysobacter gummosus |
| 6 | | 405 | 537 | 559 | | | | | Genus | Luteibacter | #N/A | #N/A | #N/A | #N/A | #N/A | #N/A | | | | | Luteibacter | |
| 7 | | 762 | 538 | 560 | | | | | Species | Luteibacter anthropi | #N/A | #N/A | #N/A | #N/A | #N/A | #N/A | | | | | | Luteibacter anthropi |
| 6 | | 351 | 539 | 561 | | | | | Genus | Dokdonella | #N/A | #N/A | #N/A | #N/A | #N/A | #N/A | | | | | Dokdonella | |
| 7 | | 693 | 540 | 562 | | | | | Species | Dokdonella fugitiva | #N/A | #N/A | #N/A | #N/A | #N/A | #N/A | | | | | | Dokdonella fugitiva |
| 4 | | 98 | 541 | 563 | | | | | Order | Oceanospirillales | #N/A | #N/A | #N/A | #N/A | #N/A | #N/A | | | Oceanospirillales | | | |
| 5 | | 184 | 542 | 564 | | | | | Family | Halomonadaceae | #N/A | #N/A | #N/A | #N/A | #N/A | #N/A | | | | Halomonadaceae | | |
| 6 | | 393 | 543 | 565 | | | | | Genus | Kushneria | #N/A | #N/A | #N/A | #N/A | #N/A | #N/A | | | | | Kushneria | |
| 6 | | 382 | 544 | 566 | | | | | Genus | Halomonas | #N/A | #N/A | #N/A | #N/A | #N/A | #N/A | | | | | Halomonas | |
| 6 | | 302 | 550 | 572 | | | | | Genus | Brenneria | #N/A | #N/A | #N/A | #N/A | #N/A | #N/A | | | | | Brenneria | |
| 6 | | 466 | 551 | 573 | | | | | Genus | Providencia | #N/A | #N/A | #N/A | #N/A | #N/A | #N/A | | | | | Providencia | |
| 6 | | 528 | 552 | 574 | | | | | Genus | Trabulsiella | #N/A | #N/A | #N/A | #N/A | #N/A | #N/A | | | | | Trabulsiella | |
| 7 | | 899 | 553 | 575 | | | | | Species | Trabulsiella odontotermitis | #N/A | #N/A | #N/A | #N/A | #N/A | #N/A | | | | | | Trabulsiella odontotermitis |
| 7 | | 706 | 557 | 579 | | | | | Species | Enterobacter cowanii | #N/A | #N/A | #N/A | #N/A | #N/A | #N/A | | | | | | Kosakonia cowanii |
| 6 | | 465 | 558 | 580 | | | | | Genus | Proteus | #N/A | #N/A | #N/A | #N/A | #N/A | #N/A | | | | | Proteus | |
| 7 | | 838 | 559 | 581 | | | | | Species | Proteus penneri | #N/A | #N/A | #N/A | #N/A | #N/A | #N/A | | | | | | Proteus penneri |
| 7 | | 707 | 561 | 583 | | | | | Species | Enterobacter gergoviae | #N/A | #N/A | #N/A | #N/A | #N/A | #N/A | | | | | | Pluralibacter gergoviae |
| 7 | | 722 | 565 | 587 | | | | | Species | Erwinia tasmaniensis | #N/A | #N/A | #N/A | #N/A | #N/A | #N/A | | | | | | Erwinia tasmaniensis |
| 7 | | 718 | 566 | 588 | | | | | Species | Erwinia billingiae | #N/A | #N/A | #N/A | #N/A | #N/A | #N/A | | | | | | Erwinia billingiae |
| 7 | | 720 | 567 | 589 | | | | | Species | Erwinia mallotivora | #N/A | #N/A | #N/A | #N/A | #N/A | #N/A | | | | | | Erwinia mallotivora |
| 7 | | 721 | 568 | 590 | | | | | Species | Erwinia rhapontici | #N/A | #N/A | #N/A | #N/A | #N/A | #N/A | | | | | | Erwinia rhapontici |
| 7 | 3 | 719 | | 591 | | | | | Species | Erwinia dispersa | #N/A | #N/A | #N/A | #N/A | #N/A | #N/A | | | | | | Erwinia dispersa |
| 6 | | 487 | 569 | 592 | | | | | Genus | Serratia | #N/A | #N/A | #N/A | #N/A | #N/A | #N/A | | | | | Serratia | |
| 7 | | 859 | 570 | 593 | | | | | Species | Serratia entomophila | #N/A | #N/A | #N/A | #N/A | #N/A | #N/A | | | | | | Serratia entomophila |
| 7 | | 709 | 573 | 596 | | | | | Species | Enterobacter nickellidurans | #N/A | #N/A | #N/A | #N/A | #N/A | #N/A | | | | | | Enterobacter nickellidurans |
| 7 | 3 | 700 | | 597 | | | | | Species | Enterobacter aceae | #N/A | #N/A | #N/A | #N/A | #N/A | #N/A | | | | | | Enterobacter aceae |
| 7 | | 704 | 576 | 600 | | | | | Species | Enterobacter cancerogenus | #N/A | #N/A | #N/A | #N/A | #N/A | #N/A | | | | | | Enterobacter cancerogenus |
| 7 | | 705 | 578 | 602 | | | | | Species | Enterobacter cloacae | #N/A | #N/A | #N/A | #N/A | #N/A | #N/A | | | | | | Enterobacter cloacae |
| 7 | | 746 | 580 | 604 | | | | | Species | Klebsiella variicola | #N/A | #N/A | #N/A | #N/A | #N/A | #N/A | | | | | | Klebsiella variicola |
| 7 | | 743 | 581 | 605 | | | | | Species | Klebsiella granulomatis | #N/A | #N/A | #N/A | #N/A | #N/A | #N/A | | | | | | Klebsiella granulomatis |
| 7 | | 745 | 582 | 606 | | | | | Species | Klebsiella pneumoniae | #N/A | #N/A | #N/A | #N/A | #N/A | #N/A | | | | | | Klebsiella pneumoniae |
| 7 | | 744 | 583 | 607 | | | | | Species | Klebsiella oxytoca | #N/A | #N/A | #N/A | #N/A | #N/A | #N/A | | | | | | Klebsiella oxytoca |
| 7 | | 701 | 584 | 608 | | | | | Species | Enterobacter aerogenes | #N/A | #N/A | #N/A | #N/A | #N/A | #N/A | | | | | | [Enterobacter] aerogenes |
| 7 | | 636 | 589 | 613 | | | | | Species | Candidatus Blochmannia vafer | #N/A | #N/A | #N/A | #N/A | #N/A | #N/A | | | | | | Candidatus Blochmannia vafer |
| 7 | | 635 | 590 | 614 | | | | | Species | Candidatus Blochmannia herculeanus | #N/A | #N/A | #N/A | #N/A | #N/A | #N/A | | | | | | Candidatus Blochmannia herculeanus |
| 7 | | 634 | 591 | 615 | | | | | Species | Candidatus Blochmannia castaneus | #N/A | #N/A | #N/A | #N/A | #N/A | #N/A | | | | | | Candidatus Blochmannia castaneus |
| 6 | | 469 | 594 | 618 | | | | | Genus | Psychrobacter | #N/A | #N/A | #N/A | #N/A | #N/A | #N/A | | | | | Psychrobacter | |
| 7 | | 542 | 596 | 620 | | | | | Species | Acinetobacter indicus | #N/A | #N/A | #N/A | #N/A | #N/A | #N/A | | | | | | Acinetobacter indicus |
| 7 | | 539 | 597 | 621 | | | | | Species | Acinetobacter antiviralis | #N/A | #N/A | #N/A | #N/A | #N/A | #N/A | | | | | | Acinetobacter antiviralis |
| 7 | | 546 | 598 | 622 | | | | | Species | Acinetobacter marinus | #N/A | #N/A | #N/A | #N/A | #N/A | #N/A | | | | | | Acinetobacter marinus |
| 7 | | 540 | 599 | 623 | | | | | Species | Acinetobacter beijerinckii | #N/A | #N/A | #N/A | #N/A | #N/A | #N/A | | | | | | Acinetobacter beijerinckii |
| 7 | | 548 | 600 | 624 | | | | | Species | Acinetobacter tjernbergiae | #N/A | #N/A | #N/A | #N/A | #N/A | #N/A | | | | | | Acinetobacter tjernbergiae |
| 7 | | 541 | 601 | 625 | | | | | Species | Acinetobacter gerneri | #N/A | #N/A | #N/A | #N/A | #N/A | #N/A | | | | | | Acinetobacter gerneri |
| 7 | | 547 | 602 | 626 | | | | | Species | Acinetobacter radioresistens | #N/A | #N/A | #N/A | #N/A | #N/A | #N/A | | | | | | Acinetobacter radioresistens |
| 7 | | 544 | 603 | 627 | | | | | Species | Acinetobacter junii | #N/A | #N/A | #N/A | #N/A | #N/A | #N/A | | | | | | Acinetobacter junii |
| 7 | | 543 | 604 | 628 | | | | | Species | Acinetobacter johnsonii | #N/A | #N/A | #N/A | #N/A | #N/A | #N/A | | | | | | Acinetobacter johnsonii |
| 7 | | 545 | 605 | 629 | | | | | Species | Acinetobacter lwoffii | #N/A | #N/A | #N/A | #N/A | #N/A | #N/A | | | | | | Acinetobacter lwoffii |
| 6 | | 424 | 607 | 631 | | | | | Genus | Moraxella | #N/A | #N/A | #N/A | #N/A | #N/A | #N/A | | | | | Moraxella | |
| 7 | | 785 | 608 | 632 | | | | | Species | Moraxella caviae | #N/A | #N/A | #N/A | #N/A | #N/A | #N/A | | | | | | Moraxella caviae |
| 5 | | 222 | 609 | 633 | | | | | Family | Pseudomonadaceae | #N/A | #N/A | #N/A | #N/A | #N/A | #N/A | | | | Pseudomonadaceae | | |
| 6 | | 468 | 610 | 634 | | | | | Genus | Pseudomonas | #N/A | #N/A | #N/A | #N/A | #N/A | #N/A | | | | | Pseudomonas | |
| 7 | | 840 | 611 | 635 | | | | | Species | Pseudomonas panipatensis | #N/A | #N/A | #N/A | #N/A | #N/A | #N/A | | | | | | Pseudomonas panipatensis |
| 7 | | 841 | 612 | 636 | | | | | Species | Pseudomonas parafulva | #N/A | #N/A | #N/A | #N/A | #N/A | #N/A | | | | | | Pseudomonas parafulva |
| 7 | | 842 | 614 | 638 | | | | | Species | Pseudomonas rhodesiae | #N/A | #N/A | #N/A | #N/A | #N/A | #N/A | | | | | | Pseudomonas rhodesiae |
| 4 | | 89 | 615 | 639 | | | | | Order | Legionellales | #N/A | #N/A | #N/A | #N/A | #N/A | #N/A | | | Legionellales | | | |
| 5 | | 192 | 616 | 640 | | | | | Family | Legionellaceae | #N/A | #N/A | #N/A | #N/A | #N/A | #N/A | | | | Legionellaceae | | |
| 6 | | 398 | 617 | 641 | | | | | Genus | Legionella | #N/A | #N/A | #N/A | #N/A | #N/A | #N/A | | | | | Legionella | |
| 4 | | 59 | 618 | 642 | | | | | Order | Alteromonadales | #N/A | #N/A | #N/A | #N/A | #N/A | #N/A | | | Alteromonadales | | | |
| 5 | | 175 | 619 | 643 | | | | | Family | Ferrimonadaceae | #N/A | #N/A | #N/A | #N/A | #N/A | #N/A | | | | Ferrimonadaceae | | |
| 6 | | 370 | 620 | 644 | | | | | Genus | Ferrimonas | #N/A | #N/A | #N/A | #N/A | #N/A | #N/A | | | | | Ferrimonas | |
| 5 | | 233 | 621 | 645 | | | | | Family | Shewanellaceae | #N/A | #N/A | #N/A | #N/A | #N/A | #N/A | | | | Shewanellaceae | | |
| 6 | | 489 | 622 | 646 | | | | | Genus | Shewanella | #N/A | #N/A | #N/A | #N/A | #N/A | #N/A | | | | | Shewanella | |
| 5 | | 132 | 623 | 647 | | | | | Family | Alteromonadaceae | #N/A | #N/A | #N/A | #N/A | #N/A | #N/A | | | | Alteromonadaceae | | |
| 6 | | 378 | 624 | 648 | | | | | Genus | Glaciecola | #N/A | #N/A | #N/A | #N/A | #N/A | #N/A | | | | | Glaciecola | |
| 7 | | 736 | 625 | 649 | | | | | Species | Glaciecola nitratireducens | #N/A | #N/A | #N/A | #N/A | #N/A | #N/A | | | | | | Glaciecola nitratireducens |
| 6 | | 413 | 626 | 650 | | | | | Genus | Marinobacter | #N/A | #N/A | #N/A | #N/A | #N/A | #N/A | | | | | Marinobacter | |
| 7 | | 773 | 627 | 651 | | | | | Species | Marinobacter arcticus | #N/A | #N/A | #N/A | #N/A | #N/A | #N/A | | | | | | Marinobacter arcticus |
| 6 | | 410 | 630 | 654 | | | | | Genus | Mannheimia | #N/A | #N/A | #N/A | #N/A | #N/A | #N/A | | | | | Mannheimia | |
| 7 | | 770 | 631 | 655 | | | | | Species | Mannheimia caviae | #N/A | #N/A | #N/A | #N/A | #N/A | #N/A | | | | | | Mannheimia caviae |
| 6 | | 533 | 640 | 664 | | | | | Genus | Vibrio | #N/A | #N/A | #N/A | #N/A | #N/A | #N/A | | | | | Vibrio | |
| 7 | | 905 | 641 | 665 | | | | | Species | Vibrio litoralis | #N/A | #N/A | #N/A | #N/A | #N/A | #N/A | | | | | | Vibrio litoralis |
| 4 | | 58 | 642 | 666 | | | | | Order | Aeromonadales | #N/A | #N/A | #N/A | #N/A | #N/A | #N/A | | | Aeromonadales | | | |
| 5 | | 242 | 643 | 667 | | | | | Family | Succinivibrionaceae | #N/A | #N/A | #N/A | #N/A | #N/A | #N/A | | | | Succinivibrionaceae | | |
| 6 | | 505 | 644 | 668 | | | | | Genus | Succinivibrio | #N/A | #N/A | #N/A | #N/A | #N/A | #N/A | | | | | Succinivibrio | |
| 7 | | 882 | 645 | 669 | | | | | Species | Succinivibrio dextrinosolvens | #N/A | #N/A | #N/A | #N/A | #N/A | #N/A | | | | | | Succinivibrio dextrinosolvens |
| 5 | | 130 | 646 | 670 | | | | | Family | Aeromonadaceae | #N/A | #N/A | #N/A | #N/A | #N/A | #N/A | | | | Aeromonadaceae | | |
| 6 | | 527 | 647 | 671 | | | | | Genus | Tolumonas | #N/A | #N/A | #N/A | #N/A | #N/A | #N/A | | | | | Tolumonas | |
| 7 | | 898 | 648 | 672 | | | | | Species | Tolumonas auensis | #N/A | #N/A | #N/A | #N/A | #N/A | #N/A | | | | | | Tolumonas auensis |
| 6 | | 470 | 653 | 677 | | | | | Genus | Rhodobacter | #N/A | #N/A | #N/A | #N/A | #N/A | #N/A | | | | | Rhodobacter | |
| 7 | | 843 | 654 | 678 | | | | | Species | Rhodobacter apigmentum | #N/A | #N/A | #N/A | #N/A | #N/A | #N/A | | | | | | Rhodobacter apigmentum |
| 5 | | 188 | 655 | 679 | | | | | Family | Hyphomonadaceae | #N/A | #N/A | #N/A | #N/A | #N/A | #N/A | | | | Hyphomonadaceae | | |
| 6 | | 411 | 656 | 680 | | | | | Genus | Maricaulis | #N/A | #N/A | #N/A | #N/A | #N/A | #N/A | | | | | Maricaulis | |
| 7 | | 771 | 657 | 681 | | | | | Species | Maricaulis indicus | #N/A | #N/A | #N/A | #N/A | #N/A | #N/A | | | | | | Maricaulis indicus |
| 5 | | 216 | 659 | 683 | | | | | Family | Phyllobacteriaceae | #N/A | #N/A | #N/A | #N/A | #N/A | #N/A | | | | Phyllobacteriaceae | | |
| 6 | | 323 | 660 | 684 | | | | | Genus | Chelativorans | #N/A | #N/A | #N/A | #N/A | #N/A | #N/A | | | | | Chelativorans | |
| 5 | | 224 | 661 | 685 | | | | | Family | Rhizobiaceae | #N/A | #N/A | #N/A | #N/A | #N/A | #N/A | | | | Rhizobiaceae | | |
| 6 | | 316 | 662 | 686 | | | | | Genus | Candidatus Liberibacter | #N/A | #N/A | #N/A | #N/A | #N/A | #N/A | | | | | Candidatus Liberibacter | |
| 6 | | 278 | 664 | 688 | | | | | Genus | Agrobacterium | #N/A | #N/A | #N/A | #N/A | #N/A | #N/A | | | | | Agrobacterium | |
| 7 | | 556 | 665 | 689 | | | | | Species | Agrobacterium larrymoorei | #N/A | #N/A | #N/A | #N/A | #N/A | #N/A | | | | | | Agrobacterium larrymoorei |
| 7 | 3 | 557 | | 690 | | | | | Species | Agrobacterium undicola | #N/A | #N/A | #N/A | #N/A | #N/A | #N/A | | | | | | Agrobacterium undicola |
| 5 | | 139 | 666 | 691 | | | | | Family | Bradyrhizobiaceae | #N/A | #N/A | #N/A | #N/A | #N/A | #N/A | | | | Bradyrhizobiaceae | | |
| 6 | | 301 | 667 | 692 | | | | | Genus | Bradyrhizobium | #N/A | #N/A | #N/A | #N/A | #N/A | #N/A | | | | | Bradyrhizobium | |
| 7 | | 621 | 668 | 693 | | | | | Species | Bradyrhizobium cytisi | #N/A | #N/A | #N/A | #N/A | #N/A | #N/A | | | | | | Bradyrhizobium cytisi |
| 5 | | 197 | 669 | 694 | | | | | Family | Methylobacteriaceae | #N/A | #N/A | #N/A | #N/A | #N/A | #N/A | | | | Methylobacteriaceae | | |
| 6 | | 418 | 670 | 695 | | | | | Genus | Methylobacterium | #N/A | #N/A | #N/A | #N/A | #N/A | #N/A | | | | | Methylobacterium | |
| 7 | | 779 | 671 | 696 | | | | | Species | Methylobacterium komagatae | #N/A | #N/A | #N/A | #N/A | #N/A | #N/A | | | | | | Methylobacterium komagatae |
| 7 | | 778 | 672 | 697 | | | | | Species | Methylobacterium gregans | #N/A | #N/A | #N/A | #N/A | #N/A | #N/A | | | | | | Methylobacterium gregans |
| 7 | | 780 | 673 | 698 | | | | | Species | Methylobacterium radiotolerans | #N/A | #N/A | #N/A | #N/A | #N/A | #N/A | | | | | | Methylobacterium radiotolerans |
| 6 | | 491 | 678 | 704 | | | | | Genus | Skermanella | #N/A | #N/A | #N/A | #N/A | #N/A | #N/A | | | | | Skermanella | |
| 7 | | 860 | 679 | 705 | | | | | Species | Skermanella aerolata | #N/A | #N/A | #N/A | #N/A | #N/A | #N/A | | | | | | Skermanella aerolata |
| 6 | | 294 | 682 | 708 | | | | | Genus | Asticcacaulis | #N/A | #N/A | #N/A | #N/A | #N/A | #N/A | | | | | Asticcacaulis | |
| 6 | | 455 | 683 | 709 | | | | | Genus | Phenylobacterium | #N/A | #N/A | #N/A | #N/A | #N/A | #N/A | | | | | Phenylobacterium | |
| 7 | | 825 | 684 | 710 | | | | | Species | Phenylobacterium mobile | #N/A | #N/A | #N/A | #N/A | #N/A | #N/A | | | | | | Phenylobacterium mobile |
| 7 | | 624 | 686 | 712 | | | | | Species | Brevundimonas terrae | #N/A | #N/A | #N/A | #N/A | #N/A | #N/A | | | | | | Brevundimonas terrae |
| 7 | | 623 | 687 | 713 | | | | | Species | Brevundimonas diminuta | #N/A | #N/A | #N/A | #N/A | #N/A | #N/A | | | | | | Brevundimonas diminuta |
| 5 | | 171 | 689 | 715 | | | | | Family | Erythrobacteraceae | #N/A | #N/A | #N/A | #N/A | #N/A | #N/A | | | | Erythrobacteraceae | | |
| 6 | | 363 | 690 | 716 | | | | | Genus | Erythrobacter | #N/A | #N/A | #N/A | #N/A | #N/A | #N/A | | | | | Erythrobacter | |
| 7 | | 724 | 691 | 717 | | | | | Species | Erythrobacter aquimaris | #N/A | #N/A | #N/A | #N/A | #N/A | #N/A | | | | | | Erythrobacter aquimaris |
| 4 | | 106 | 695 | 721 | | | | | Order | Rickettsiales | #N/A | #N/A | #N/A | #N/A | #N/A | #N/A | | | Rickettsiales | | | |
| 5 | | 135 | 696 | 722 | | | | | Family | Anaplasmataceae | #N/A | #N/A | #N/A | #N/A | #N/A | #N/A | | | | Anaplasmataceae | | |
| 6 | | 432 | 697 | 723 | | | | | Genus | Neorickettsia | #N/A | #N/A | #N/A | #N/A | #N/A | #N/A | | | | | Neorickettsia | |
| 7 | | 790 | 698 | 724 | | | | | Species | Neorickettsia helminthoeca | #N/A | #N/A | #N/A | #N/A | #N/A | #N/A | | | | | | Neorickettsia helminthoeca |
| 6 | | 357 | 699 | 725 | | | | | Genus | Ehrlichia | #N/A | #N/A | #N/A | #N/A | #N/A | #N/A | | | | | Ehrlichia | |
| 7 | | 697 | 701 | 727 | | | | | Species | Ehrlichia ovina | #N/A | #N/A | #N/A | #N/A | #N/A | #N/A | | | | | | Ehrlichia ovina |
| 5 | | 229 | 702 | 728 | | | | | Family | Rickettsiaceae | #N/A | #N/A | #N/A | #N/A | #N/A | #N/A | | | | Rickettsiaceae | | |
| 6 | | 474 | 704 | 730 | | | | | Genus | Rickettsia | #N/A | #N/A | #N/A | #N/A | #N/A | #N/A | | | | | Rickettsia | |
| 5 | | 164 | 708 | 734 | | | | | Family | Desulfuromonadaceae | #N/A | #N/A | #N/A | #N/A | #N/A | #N/A | | | | Desulfuromonadaceae | | |
| 6 | | 349 | 709 | 735 | | | | | Genus | Desulfuromusa | #N/A | #N/A | #N/A | #N/A | #N/A | #N/A | | | | | Desulfuromusa | |
| 5 | | 246 | 714 | 740 | | | | | Family | Syntrophobacteraceae | #N/A | #N/A | #N/A | #N/A | #N/A | #N/A | | | | Syntrophobacteraceae | | |
| 5 | | 245 | 715 | 741 | | | | | Family | Syntrophaceae | #N/A | #N/A | #N/A | #N/A | #N/A | #N/A | | | | Syntrophaceae | | |
| 6 | | 341 | 716 | 742 | | | | | Genus | Desulfomonile | #N/A | #N/A | #N/A | #N/A | #N/A | #N/A | | | | | Desulfomonile | |
| 7 | | 678 | 717 | 743 | | | | | Species | Desulfomonile tiedjei | #N/A | #N/A | #N/A | #N/A | #N/A | #N/A | | | | | | Desulfomonile tiedjei |
| 5 | | 162 | 719 | 745 | | | | | Family | Desulfonatronumaceae | #N/A | #N/A | #N/A | #N/A | #N/A | #N/A | | | | Desulfonatronaceae | | |
| 6 | | 342 | 720 | 746 | | | | | Genus | Desulfonatronum | #N/A | #N/A | #N/A | #N/A | #N/A | #N/A | | | | | Desulfonatronum | |
| 7 | | 679 | 721 | 747 | | | | | Species | Desulfonatronum thiosulfatophilum | #N/A | #N/A | #N/A | #N/A | #N/A | #N/A | | | | | | Desulfonatronum thiosulfatophilum |
| 7 | | 690 | 726 | 752 | | | | | Species | Desulfovibrio psychrotolerans | #N/A | #N/A | #N/A | #N/A | #N/A | #N/A | | | | | | Desulfovibrio psychrotolerans |
| 7 | | 685 | 727 | 753 | | | | | Species | Desulfovibrio carbinolicus | #N/A | #N/A | #N/A | #N/A | #N/A | #N/A | | | | | | Desulfovibrio carbinolicus |
| 7 | | 684 | 728 | 754 | | | | | Species | Desulfovibrio brasiliensis | #N/A | #N/A | #N/A | #N/A | #N/A | #N/A | | | | | | Desulfovibrio brasiliensis |
| 7 | | 688 | 729 | 755 | | | | | Species | Desulfovibrio oryzae | #N/A | #N/A | #N/A | #N/A | #N/A | #N/A | | | | | | Desulfovibrio oryzae |
| 7 | 3 | 683 | | 759 | | | | | Species | Desulfovibrio aceae | #N/A | #N/A | #N/A | #N/A | #N/A | #N/A | | | | | | Desulfovibrio aceae |
| 5 | | 161 | 733 | 760 | | | | | Family | Desulfohalobiaceae | #N/A | #N/A | #N/A | #N/A | #N/A | #N/A | | | | Desulfohalobiaceae | | |
| 6 | | 343 | 734 | 761 | | | | | Genus | Desulfonauticus | #N/A | #N/A | #N/A | #N/A | #N/A | #N/A | | | | | Desulfonauticus | |
| 7 | | 680 | 735 | 762 | | | | | Species | Desulfonauticus autotrophicus | #N/A | #N/A | #N/A | #N/A | #N/A | #N/A | | | | | | Desulfonauticus autotrophicus |
| 6 | | 339 | 739 | 766 | | | | | Genus | Desulfobacter | #N/A | #N/A | #N/A | #N/A | #N/A | #N/A | | | | | Desulfobacter | |
| 6 | | 340 | 740 | 767 | | | | | Genus | Desulfofrigus | #N/A | #N/A | #N/A | #N/A | #N/A | #N/A | | | | | Desulfofrigus | |
| 7 | | 677 | 741 | 768 | | | | | Species | Desulfofrigus oceanense | #N/A | #N/A | #N/A | #N/A | #N/A | #N/A | | | | | | Desulfofrigus oceanense |
| 4 | | 94 | 742 | 769 | | | | | Order | Myxococcales | #N/A | #N/A | #N/A | #N/A | #N/A | #N/A | | | Myxococcales | | | |
| 5 | | 204 | 744 | 771 | | | | | Family | Nannocystaceae | #N/A | #N/A | #N/A | #N/A | #N/A | #N/A | | | | Nannocystaceae | | |
| 6 | | 430 | 745 | 772 | | | | | Genus | Nannocystis | #N/A | #N/A | #N/A | #N/A | #N/A | #N/A | | | | | Nannocystis | |
| 5 | | 218 | 747 | 774 | | | | | Family | Polyangiaceae | #N/A | #N/A | #N/A | #N/A | #N/A | #N/A | | | | Polyangiaceae | | |
| 6 | | 325 | 748 | 775 | | | | | Genus | Chondromyces | #N/A | #N/A | #N/A | #N/A | #N/A | #N/A | | | | | Chondromyces | |
| 7 | | 643 | 749 | 776 | | | | | Species | Chondromyces pediculatus | #N/A | #N/A | #N/A | #N/A | #N/A | #N/A | | | | | | Chondromyces pediculatus |
| 7 | | 737 | 755 | 782 | | | | | Species | Helicobacter cynogastricus | #N/A | #N/A | #N/A | #N/A | #N/A | #N/A | | | | | | Helicobacter cynogastricus |
| 7 | | 740 | 757 | 784 | | | | | Species | Helicobacter suncus | #N/A | #N/A | #N/A | #N/A | #N/A | #N/A | | | | | | Helicobacter suncus |
| 7 | | 739 | 758 | 785 | | | | | Species | Helicobacter muridarum | #N/A | #N/A | #N/A | #N/A | #N/A | #N/A | | | | | | Helicobacter muridarum |
| 6 | | 312 | 762 | 789 | | | | | Genus | Campylobacter | #N/A | #N/A | #N/A | #N/A | #N/A | #N/A | | | | | Campylobacter | |
| 7 | | 631 | 763 | 790 | | | | | Species | Campylobacter canadensis | #N/A | #N/A | #N/A | #N/A | #N/A | #N/A | | | | | | Campylobacter canadensis |
| 7 | | 632 | 764 | 791 | | | | | Species | Campylobacter coli | #N/A | #N/A | #N/A | #N/A | #N/A | #N/A | | | | | | Campylobacter coli |
| 2 | | 5 | 766 | 793 | | | | | Phylum | Chlamydiae | #N/A | #N/A | #N/A | #N/A | #N/A | #N/A | Chlamydiae | | | | | |
| 3 | | 29 | 767 | 794 | | | | | Class | Chlamydiia | #N/A | #N/A | #N/A | #N/A | #N/A | #N/A | | Chlamydiia | | | | |
| 4 | | 68 | 768 | 795 | | | | | Order | Chlamydiales | #N/A | #N/A | #N/A | #N/A | #N/A | #N/A | | | Chlamydiales | | | |
| 3 | 3 | 42 | | 798 | | | | | Class | Methylacidiphilae | #N/A | #N/A | #N/A | #N/A | #N/A | #N/A | | Methylacidiphilae | | | | |
| 4 | | 91 | 771 | 799 | | | | | Order | Methylacidiphilales | #N/A | #N/A | #N/A | #N/A | #N/A | #N/A | | | Methylacidiphilales | | | |
| 5 | | 196 | 772 | 800 | | | | | Family | Methylacidiphilaceae | #N/A | #N/A | #N/A | #N/A | #N/A | #N/A | | | | Methylacidiphilaceae | | |
| 6 | | 477 | 776 | 804 | | | | | Genus | Rubritalea | #N/A | #N/A | #N/A | #N/A | #N/A | #N/A | | | | | Rubritalea | |
| 6 | | 406 | 778 | 806 | | | | | Genus | Luteolibacter | #N/A | #N/A | #N/A | #N/A | #N/A | #N/A | | | | | Luteolibacter | |
| 7 | | 763 | 779 | 807 | | | | | Species | Luteolibacter algae | #N/A | #N/A | #N/A | #N/A | #N/A | #N/A | | | | | | Luteolibacter algae |
| 6 | | 464 | 780 | 808 | | | | | Genus | Prosthecobacter | #N/A | #N/A | #N/A | #N/A | #N/A | #N/A | | | | | Prosthecobacter | |
| 7 | | 837 | 781 | 809 | | | | | Species | Prosthecobacter fluviatilis | #N/A | #N/A | #N/A | #N/A | #N/A | #N/A | | | | | | Prosthecobacter fluviatilis |
| 7 | | 819 | 789 | 819 | | | | | Species | Pelagicoccus croceus | #N/A | #N/A | #N/A | #N/A | #N/A | #N/A | | | | | | Pelagicoccus croceus |
| 6 | | 371 | 795 | 825 | | | | | Genus | Fervidobacterium | #N/A | #N/A | #N/A | #N/A | #N/A | #N/A | | | | | Fervidobacterium | |
| 7 | | 772 | 799 | 829 | | | | | Species | Marinitoga hydrogenitolerans | #N/A | #N/A | #N/A | #N/A | #N/A | #N/A | | | | | | Marinitoga hydrogenitolerans |
| 2 | 3 | 4 | | 834 | | | | | Phylum | Caldithrix | #N/A | #N/A | #N/A | #N/A | #N/A | #N/A | Caldithrix | | | | | |
| 3 | 3 | 28 | | 835 | | | | | Class | Caldithrixae | #N/A | #N/A | #N/A | #N/A | #N/A | #N/A | | Caldithrixae | | | | |
| 4 | 3 | 65 | | 836 | | | | | Order | Caldithrixales | #N/A | #N/A | #N/A | #N/A | #N/A | #N/A | | | Caldithrixales | | | |
| 5 | 3 | 144 | | 837 | | | | | Family | Caldithrixaceae | #N/A | #N/A | #N/A | #N/A | #N/A | #N/A | | | | Caldithrixaceae | | |
| 6 | | 310 | 804 | 838 | | | | | Genus | Caldithrix | #N/A | #N/A | #N/A | #N/A | #N/A | #N/A | | | | | Caldithrix | |
| 2 | | 18 | 816 | 851 | | | | | Phylum | Thermodesulfobacteria | #N/A | #N/A | #N/A | #N/A | #N/A | #N/A | Thermodesulfobacteria | | | | | |
| 3 | | 52 | 817 | 852 | | | | | Class | Thermodesulfobacteria | #N/A | #N/A | #N/A | #N/A | #N/A | #N/A | | Thermodesulfobacteria | | | | |
| 4 | | 115 | 818 | 853 | | | | | Order | Thermodesulfobacteriales | #N/A | #N/A | #N/A | #N/A | #N/A | #N/A | | | Thermodesulfobacteriales | | | |
| 5 | | 253 | 819 | 854 | | | | | Family | Thermodesulfobacteriaceae | #N/A | #N/A | #N/A | #N/A | #N/A | #N/A | | | | Thermodesulfobacteriaceae | | |
| 6 | | 515 | 820 | 855 | | | | | Genus | Thermodesulfatator | #N/A | #N/A | #N/A | #N/A | #N/A | #N/A | | | | | Thermodesulfatator | |
| 7 | | 890 | 821 | 856 | | | | | Species | Thermodesulfatator atlanticus | #N/A | #N/A | #N/A | #N/A | #N/A | #N/A | | | | | | Thermodesulfatator atlanticus |
| 2 | | 14 | 822 | 857 | | | | | Phylum | Spirochaetes | #N/A | #N/A | #N/A | #N/A | #N/A | #N/A | Spirochaetes | | | | | |
| 3 | 3 | 41 | | 859 | | | | | Class | Leptospirae | #N/A | #N/A | #N/A | #N/A | #N/A | #N/A | | Leptospirae | | | | |
| 4 | | 90 | 824 | 860 | | | | | Order | Leptospirales | #N/A | #N/A | #N/A | #N/A | #N/A | #N/A | | | Leptospirales | | | |
| 5 | | 193 | 825 | 861 | | | | | Family | Leptospiraceae | #N/A | #N/A | #N/A | #N/A | #N/A | #N/A | | | | Leptospiraceae | | |
| 6 | | 400 | 826 | 862 | | | | | Genus | Leptospira | #N/A | #N/A | #N/A | #N/A | #N/A | #N/A | | | | | Leptospira | |
| 7 | | 760 | 827 | 863 | | | | | Species | Leptospira licerasiae | #N/A | #N/A | #N/A | #N/A | #N/A | #N/A | | | | | | Leptospira licerasiae |
| 2 | | 11 | 834 | 871 | | | | | Phylum | Fusobacteria | #N/A | #N/A | #N/A | #N/A | #N/A | #N/A | Fusobacteria | | | | | |
| 3 | | 38 | 835 | 872 | | | | | Class | Fusobacteria | #N/A | #N/A | #N/A | #N/A | #N/A | #N/A | | Fusobacteria | | | | |
| 4 | | 84 | 836 | 873 | | | | | Order | Fusobacteriales | #N/A | #N/A | #N/A | #N/A | #N/A | #N/A | | | Fusobacteriales | | | |
| 5 | | 179 | 837 | 874 | | | | | Family | Fusobacteriaceae | #N/A | #N/A | #N/A | #N/A | #N/A | #N/A | | | | Fusobacteriaceae | | |
| 6 | | 322 | 838 | 875 | | | | | Genus | Cetobacterium | #N/A | #N/A | #N/A | #N/A | #N/A | #N/A | | | | | Cetobacterium | |
| 7 | | 641 | 839 | 876 | | | | | Species | Cetobacterium ceti | #N/A | #N/A | #N/A | #N/A | #N/A | #N/A | | | | | | Cetobacterium ceti |
| 6 | | 354 | 846 | 883 | | | | | Genus | Dyadobacter | #N/A | #N/A | #N/A | #N/A | #N/A | #N/A | | | | | Dyadobacter | |
| 6 | | 358 | 849 | 886 | | | | | Genus | Emticicia | #N/A | #N/A | #N/A | #N/A | #N/A | #N/A | | | | | Emticicia | |
| 7 | | 698 | 850 | 887 | | | | | Species | Emticicia ginsengisoli | #N/A | #N/A | #N/A | #N/A | #N/A | #N/A | | | | | | Emticicia ginsengisoli |
| 7 | | 699 | 851 | 888 | | | | | Species | Emticicia oligotrophica | #N/A | #N/A | #N/A | #N/A | #N/A | #N/A | | | | | | Emticicia oligotrophica |
| 6 | | 388 | 853 | 890 | | | | | Genus | Hymenobacter | #N/A | #N/A | #N/A | #N/A | #N/A | #N/A | | | | | Hymenobacter | |
| 5 | | 176 | 854 | 891 | | | | | Family | Flammeovirgaceae | #N/A | #N/A | #N/A | #N/A | #N/A | #N/A | | | | Flammeovirgaceae | | |
| 6 | | 372 | 855 | 892 | | | | | Genus | Flammeovirga | #N/A | #N/A | #N/A | #N/A | #N/A | #N/A | | | | | Flammeovirga | |
| 7 | | 730 | 856 | 893 | | | | | Species | Flammeovirga pacifica | #N/A | #N/A | #N/A | #N/A | #N/A | #N/A | | | | | | Flammeovirga pacifica |
| 5 | | 133 | 857 | 894 | | | | | Family | Amoebophilaceae | #N/A | #N/A | #N/A | #N/A | #N/A | #N/A | | | | Amoebophilaceae | | |
| 6 | | 313 | 858 | 895 | | | | | Genus | Candidatus Amoebophilus | #N/A | #N/A | #N/A | #N/A | #N/A | #N/A | | | | | Candidatus Amoebophilus | |
| 7 | | 633 | 859 | 896 | | | | | Species | Candidatus Amoebophilus asiaticus | #N/A | #N/A | #N/A | #N/A | #N/A | #N/A | | | | | | Candidatus Amoebophilus asiaticus |
| 5 | | 232 | 863 | 900 | | | | | Family | Saprospiraceae | #N/A | #N/A | #N/A | #N/A | #N/A | #N/A | | | | Saprospiraceae | | |
| 6 | | 403 | 864 | 901 | | | | | Genus | Lewinella | #N/A | #N/A | #N/A | #N/A | #N/A | #N/A | | | | | Lewinella | |
| 6 | | 380 | 872 | 909 | | | | | Genus | Gramella | #N/A | #N/A | #N/A | #N/A | #N/A | #N/A | | | | | Gramella | |
| 6 | | 429 | 873 | 910 | | | | | Genus | Myroides | #N/A | #N/A | #N/A | #N/A | #N/A | #N/A | | | | | Myroides | |
| 6 | | 291 | 875 | 912 | | | | | Genus | Aquimarina | #N/A | #N/A | #N/A | #N/A | #N/A | #N/A | | | | | Aquimarina | |
| 7 | | 570 | 876 | 913 | | | | | Species | Aquimarina macrocephali | #N/A | #N/A | #N/A | #N/A | #N/A | #N/A | | | | | | Aquimarina macrocephali |
| 7 | | 645 | 880 | 917 | | | | | Species | Chryseobacterium bovis | #N/A | #N/A | #N/A | #N/A | #N/A | #N/A | | | | | | Chryseobacterium bovis |
| 7 | | 646 | 881 | 918 | | | | | Species | Chryseobacterium caeni | #N/A | #N/A | #N/A | #N/A | #N/A | #N/A | | | | | | Chryseobacterium caeni |
| 7 | | 793 | 893 | 930 | | | | | Species | Olivibacter soli | #N/A | #N/A | #N/A | #N/A | #N/A | #N/A | | | | | | Olivibacter soli |
| 7 | | 794 | 894 | 931 | | | | | Species | Olivibacter terrae | #N/A | #N/A | #N/A | #N/A | #N/A | #N/A | | | | | | Olivibacter terrae |
| 7 | | 792 | 904 | 941 | | | | | Species | Odoribacter denticanis | #N/A | #N/A | #N/A | #N/A | #N/A | #N/A | | | | | | Odoribacter denticanis |
| 7 | | 846 | 907 | 944 | | | | | Species | Rikenella microfusus | #N/A | #N/A | #N/A | #N/A | #N/A | #N/A | | | | | | Rikenella microfusus |
| 7 | | 835 | 914 | 952 | | | | | Species | Prevotella paludivivens | #N/A | #N/A | #N/A | #N/A | #N/A | #N/A | | | | | | Prevotella paludivivens |
| 7 | | 833 | 915 | 953 | | | | | Species | Prevotella copri | #N/A | #N/A | #N/A | #N/A | #N/A | #N/A | | | | | | Prevotella copri |
| 7 | | 830 | 922 | 960 | | | | | Species | Porphyromonas circumdentaria | #N/A | #N/A | #N/A | #N/A | #N/A | #N/A | | | | | | Porphyromonas circumdentaria |
| 7 | | 810 | 924 | 962 | | | | | Species | Parabacteroides johnsonii | #N/A | #N/A | #N/A | #N/A | #N/A | #N/A | | | | | | Parabacteroides johnsonii |
| 7 | | 595 | 930 | 968 | | | | | Species | Bacteroides stercorirosoris | #N/A | #N/A | #N/A | #N/A | #N/A | #N/A | | | | | | Bacteroides stercorirosoris |
| 7 | | 583 | 937 | 975 | | | | | Species | Bacteroides coprocola | #N/A | #N/A | #N/A | #N/A | #N/A | #N/A | | | | | | Bacteroides coprocola |
| 7 | | 592 | 938 | 976 | | | | | Species | Bacteroides plebeius | #N/A | #N/A | #N/A | #N/A | #N/A | #N/A | | | | | | Bacteroides plebeius |
| 7 | | 589 | 939 | 977 | | | | | Species | Bacteroides nordii | #N/A | #N/A | #N/A | #N/A | #N/A | #N/A | | | | | | Bacteroides nordii |
| 7 | | 582 | 942 | 980 | | | | | Species | Bacteroides caccae | #N/A | #N/A | #N/A | #N/A | #N/A | #N/A | | | | | | Bacteroides caccae |
| 7 | | 590 | 943 | 981 | | | | | Species | Bacteroides ovatus | #N/A | #N/A | #N/A | #N/A | #N/A | #N/A | | | | | | Bacteroides ovatus |
| 7 | | 586 | 944 | 982 | | | | | Species | Bacteroides eggerthii | #N/A | #N/A | #N/A | #N/A | #N/A | #N/A | | | | | | Bacteroides eggerthii |
| 7 | | 596 | 947 | 985 | | | | | Species | Bacteroides thetaiotaomicron | #N/A | #N/A | #N/A | #N/A | #N/A | #N/A | | | | | | Bacteroides thetaiotaomicron |
| 7 | | 587 | 948 | 986 | | | | | Species | Bacteroides fragilis | #N/A | #N/A | #N/A | #N/A | #N/A | #N/A | | | | | | Bacteroides fragilis |
| 2 | | 6 | 949 | 987 | | | | | Phylum | Chlorobi | #N/A | #N/A | #N/A | #N/A | #N/A | #N/A | Chlorobi | | | | | |
| 3 | | 30 | 950 | 988 | | | | | Class | Chlorobia | #N/A | #N/A | #N/A | #N/A | #N/A | #N/A | | Chlorobia | | | | |
| 4 | | 69 | 951 | 989 | | | | | Order | Chlorobiales | #N/A | #N/A | #N/A | #N/A | #N/A | #N/A | | | Chlorobiales | | | |
| 5 | | 150 | 952 | 990 | | | | | Family | Chlorobiaceae | #N/A | #N/A | #N/A | #N/A | #N/A | #N/A | | | | Chlorobiaceae | | |
| 6 | | 324 | 953 | 991 | | | | | Genus | Chlorobaculum | #N/A | #N/A | #N/A | #N/A | #N/A | #N/A | | | | | Chlorobaculum | |
| 7 | | 642 | 954 | 992 | | | | | Species | Chlorobaculum limnaeum | #N/A | #N/A | #N/A | #N/A | #N/A | #N/A | | | | | | Chlorobaculum limnaeum |
| 2 | 3 | 17 | | | | | | | Phylum | Thermi | #N/A | #N/A | #N/A | #N/A | #N/A | #N/A | | | | | | |
| 5 | 3 | 215 | | | | | | | Family | Phormidiaceae | #N/A | #N/A | #N/A | #N/A | #N/A | #N/A | | | | | | |
| 6 | 3 | 317 | | | | | | | Genus | Candidatus Methylacidiphilum | #N/A | #N/A | #N/A | #N/A | #N/A | #N/A | | | | | | |
| 7 | | 593 | 932 | 970 | 377 | 391 | | | Species | Bacteroides rodentium | #N/A | 0.207 | #N/A | #N/A | 69 | #N/A | | | | | | Bacteroides rodentium |
| 4 | | 103 | 650 | 674 | 236 | 244 | | | Order | Rhodobacterales | #N/A | 0.087 | #N/A | #N/A | 20 | #N/A | | | Rhodobacterales | | | |
| 5 | | 225 | 651 | 675 | 237 | 245 | | | Family | Rhodobacteraceae | #N/A | 0.083 | #N/A | #N/A | 18 | #N/A | | | | Rhodobacteraceae | | |
| 4 | | 105 | 674 | 699 | 240 | 248 | | | Order | Rhodospirillales | #N/A | 0.080 | #N/A | #N/A | 20 | #N/A | | | Rhodospirillales | | | |
| 6 | | 454 | 652 | 676 | 238 | 246 | | | Genus | Phaeobacter | #N/A | 0.079 | #N/A | #N/A | 16 | #N/A | | | | | Phaeobacter | |
| 5 | | 227 | 675 | 700 | 241 | 249 | | | Family | Rhodospirillaceae | #N/A | 0.077 | #N/A | #N/A | 19 | #N/A | | | | Rhodospirillaceae | | |
| 7 | | 731 | 204 | 221 | 103 | 110 | | | Species | Gemella cunicula | #N/A | 0.046 | #N/A | #N/A | 13 | #N/A | | | | | | Gemella cuniculi |
| 6 | | 472 | 677 | 703 | 243 | 252 | | | Genus | Rhodospirillum | #N/A | 0.039 | #N/A | #N/A | 8 | #N/A | | | | | Rhodospirillum | |
| 6 | | 314 | 588 | 612 | 221 | 229 | | | Genus | Candidatus Blochmannia | #N/A | 0.038 | #N/A | #N/A | 13 | #N/A | | | | | Candidatus Blochmannia | |
| 7 | | 811 | 926 | 964 | 372 | 386 | | | Species | Parabacteroides merdae | #N/A | 0.034 | #N/A | #N/A | 13 | #N/A | | | | | | Parabacteroides merdae |
| 6 | | 307 | 60 | 65 | 30 | 31 | | | Genus | Butyrivibrio | #N/A | 0.034 | #N/A | #N/A | 7 | #N/A | | | | | Butyrivibrio | |
| 7 | | 628 | 61 | 66 | 31 | 32 | | | Species | Butyrivibrio proteoclasticus | #N/A | 0.034 | #N/A | #N/A | 7 | #N/A | | | | | | Butyrivibrio proteoclasticus |
| 4 | | 99 | 628 | 652 | 225 | 233 | | | Order | Pasteurellales | #N/A | 0.029 | #N/A | #N/A | 11 | #N/A | | | Pasteurellales | | | |
| 5 | | 211 | 629 | 653 | 226 | 234 | | | Family | Pasteurellaceae | #N/A | 0.029 | #N/A | #N/A | 11 | #N/A | | | | Pasteurellaceae | | |
| 7 | | 710 | 572 | 595 | 213 | 221 | | | Species | Enterobacter soli | #N/A | 0.028 | #N/A | #N/A | 11 | #N/A | | | | | | Enterobacter soli |
| 6 | | 476 | 50 | 55 | 22 | 23 | | | Genus | Roseburia | #N/A | 0.027 | #N/A | #N/A | 6 | #N/A | | | | | Roseburia | |
| 7 | | 847 | 51 | 56 | 23 | 24 | | | Species | Roseburia faecis | #N/A | 0.025 | #N/A | #N/A | 5 | #N/A | | | | | | Roseburia faecis |
| 7 | | 609 | 368 | 387 | 143 | 150 | | | Species | Bifidobacterium longum | #N/A | 0.023 | #N/A | #N/A | 4 | #N/A | | | | | | Bifidobacterium longum |
| 4 | | 123 | 531 | 553 | 200 | 208 | | | Order | Xanthomonadales | #N/A | 0.020 | #N/A | #N/A | 6 | #N/A | | | Xanthomonadales | | | |
| 4 | | 113 | 23 | 26 | 11 | 11 | | | Order | Thermoanaerobacterales | #N/A | 0.019 | #N/A | #N/A | 7 | #N/A | | | Thermoanaerobacterales | | | |
| 5 | | 151 | 520 | 540 | 195 | 203 | | | Family | Chromatiaceae | #N/A | 0.019 | #N/A | #N/A | 6 | #N/A | | | | Chromatiaceae | | |
| 5 | | 199 | 382 | 401 | 147 | 154 | | | Family | Microbacteriaceae | #N/A | 0.019 | #N/A | #N/A | 5 | #N/A | | | | Microbacteriaceae | | |
| 6 | | 425 | 48 | 53 | 20 | 21 | | | Genus | Moryella | #N/A | 0.018 | #N/A | #N/A | 6 | #N/A | | | | | Moryella | |
| 7 | | 786 | 49 | 54 | 21 | 22 | | | Species | Moryella indoligenes | #N/A | 0.018 | #N/A | #N/A | 6 | #N/A | | | | | | Moryella indoligenes |
| 7 | | 597 | 946 | 984 | 385 | 399 | | | Species | Bacteroides uniformis | #N/A | 0.017 | #N/A | #N/A | 5 | #N/A | | | | | | Bacteroides uniformis |
| 7 | | 664 | 143 | 152 | 72 | 75 | | | Species | Clostridium thermosuccinogenes | #N/A | 0.017 | #N/A | #N/A | 8 | #N/A | | | | | | [Clostridium] thermosuccinogenes |
| 7 | | 588 | 934 | 972 | 379 | 393 | | | Species | Bacteroides graminisolvens | #N/A | 0.017 | #N/A | #N/A | 6 | #N/A | | | | | | Bacteroides graminisolvens |
| 5 | 3 | 142 | | 31 | | 13 | | | Family | Caldicellulosiruptoraceae | #N/A | 0.016 | #N/A | #N/A | 5 | #N/A | | | | Caldicellulosiruptoraceae | | |
| 6 | | 308 | 27 | 32 | 13 | 14 | | | Genus | Caldicellulosiruptor | #N/A | 0.016 | #N/A | #N/A | 5 | #N/A | | | | | Caldicellulosiruptor | |
| 2 | | 19 | 790 | 820 | 288 | 299 | | | Phylum | Thermotogae | #N/A | 0.015 | #N/A | #N/A | 4 | #N/A | Thermotogae | | | | | |
| 3 | | 53 | 791 | 821 | 289 | 300 | | | Class | Thermotogae | #N/A | 0.015 | #N/A | #N/A | 4 | #N/A | | Thermotogae | | | | |
| 4 | | 117 | 792 | 822 | 290 | 301 | | | Order | Thermotogales | #N/A | 0.015 | #N/A | #N/A | 4 | #N/A | | | Thermotogales | | | |
| 5 | | 257 | 793 | 823 | 291 | 302 | | | Family | Thermotogaceae | #N/A | 0.015 | #N/A | #N/A | 4 | #N/A | | | | Thermotogaceae | | |
| 6 | | 404 | 496 | 516 | 186 | 194 | | | Genus | Limnobacter | #N/A | 0.015 | #N/A | #N/A | 4 | #N/A | | | | | Limnobacter | |
| 7 | | 761 | 497 | 517 | 187 | 195 | | | Species | Limnobacter litoralis | #N/A | 0.015 | #N/A | #N/A | 4 | #N/A | | | | | | Limnobacter litoralis |
| 5 | | 145 | 759 | 786 | 274 | 283 | | | Family | Campylobacteraceae | #N/A | 0.015 | #N/A | #N/A | 3 | #N/A | | | | Campylobacteraceae | | |
| 6 | | 412 | 798 | 828 | 294 | 305 | | | Genus | Marinitoga | #N/A | 0.014 | #N/A | #N/A | 4 | #N/A | | | | | Marinitoga | |
| 6 | | 292 | 760 | 787 | 275 | 284 | | | Genus | Arcobacter | #N/A | 0.013 | #N/A | #N/A | 2 | #N/A | | | | | Arcobacter | |
| 7 | | 571 | 761 | 788 | 276 | 285 | | | Species | Arcobacter marinus | #N/A | 0.013 | #N/A | #N/A | 2 | #N/A | | | | | | Arcobacter marinus |
| 5 | | 166 | 519 | 539 | 194 | 202 | | | Family | Ectothiorhodospiraceae | #N/A | 0.012 | #N/A | #N/A | 4 | #N/A | | | | Ectothiorhodospiraceae | | |
| 6 | | 419 | 527 | 547 | 198 | 206 | | | Genus | Methylonatrum | #N/A | 0.012 | #N/A | #N/A | 4 | #N/A | | | | | Methylonatrum | |
| 7 | | 781 | 528 | 548 | 199 | 207 | | | Species | Methylonatrum kenyense | #N/A | 0.012 | #N/A | #N/A | 4 | #N/A | | | | | | Methylonatrum kenyense |
| 5 | | 241 | 347 | 366 | 139 | 146 | | | Family | Streptosporangiaceae | #N/A | 0.011 | #N/A | #N/A | 2 | #N/A | | | | Streptosporangiaceae | | |
| 5 | | 265 | 532 | 554 | 201 | 209 | | | Family | Xanthomonadaceae | #N/A | 0.011 | #N/A | #N/A | 2 | #N/A | | | | Xanthomonadaceae | | |
| 6 | | 434 | 676 | 701 | 242 | 250 | | | Genus | Novispirillum | #N/A | 0.011 | #N/A | #N/A | 2 | #N/A | | | | | Novispirillum | |
| 7 | 3 | 791 | | 702 | | 251 | | | Species | Novispirillum peregrinum | #N/A | 0.011 | #N/A | #N/A | 2 | #N/A | | | | | | Novispirillum peregrinum |
| 6 | | 448 | 279 | 298 | 123 | 130 | | | Genus | Pediococcus | #N/A | 0.011 | #N/A | #N/A | 4 | #N/A | | | | | Pediococcus | |
| 5 | | 156 | 415 | 434 | 162 | 169 | | | Family | Corynebacteriaceae | #N/A | 0.011 | #N/A | #N/A | 2 | #N/A | | | | Corynebacteriaceae | | |
| 6 | | 333 | 416 | 435 | 163 | 170 | | | Genus | Corynebacterium | #N/A | 0.011 | #N/A | #N/A | 2 | #N/A | | | | | Corynebacterium | |
| 4 | | 102 | 658 | 682 | 239 | 247 | | | Order | Rhizobiales | #N/A | 0.011 | #N/A | #N/A | 4 | #N/A | | | Rhizobiales | | | |
| 5 | | 214 | 35 | 40 | 15 | 16 | | | Family | Peptostreptococcaceae | #N/A | 0.010 | #N/A | #N/A | 3 | #N/A | | | | Peptostreptococcaceae | | |
| 5 | | 230 | 905 | 942 | 356 | 369 | | | Family | Rikenellaceae | #N/A | 0.009 | #N/A | #N/A | 3 | #N/A | | | | Rikenellaceae | | |
| 6 | | 475 | 906 | 943 | 357 | 370 | | | Genus | Rikenella | #N/A | 0.009 | #N/A | #N/A | 3 | #N/A | | | | | Rikenella | |
| 6 | | 458 | 882 | 919 | 336 | 349 | | | Genus | Polaribacter | #N/A | 0.009 | #N/A | #N/A | 2 | #N/A | | | | | Polaribacter | |
| 7 | | 828 | 883 | 920 | 337 | 350 | | | Species | Polaribacter butkevichii | #N/A | 0.009 | #N/A | #N/A | 2 | #N/A | | | | | | Polaribacter butkevichii |
| 6 | | 336 | 805 | 839 | 299 | 310 | | | Genus | Deferribacter | #N/A | 0.009 | #N/A | #N/A | 2 | #N/A | | | | | Deferribacter | |
| 7 | | 676 | 806 | 840 | 300 | 311 | | | Species | Deferribacter autotrophicus | #N/A | 0.009 | #N/A | #N/A | 2 | #N/A | | | | | | Deferribacter autotrophicus |
| 7 | | 649 | 140 | 149 | 70 | 73 | | | Species | Clostridium caenicola | #N/A | 0.009 | #N/A | #N/A | 2 | #N/A | | | | | | [Clostridium] caenicola |
| 5 | | 234 | 633 | 657 | 228 | 236 | | | Family | Sinobacteraceae | #N/A | 0.009 | #N/A | #N/A | 3 | #N/A | | | | Sinobacteraceae | | |
| 6 | | 386 | 634 | 658 | 229 | 237 | | | Genus | Hydrocarboniphaga | #N/A | 0.009 | #N/A | #N/A | 3 | #N/A | | | | | Hydrocarboniphaga | |
| 7 | | 741 | 635 | 659 | 230 | 238 | | | Species | Hydrocarboniphaga daqingensis | #N/A | 0.009 | #N/A | #N/A | 3 | #N/A | | | | | | Hydrocarboniphaga daqingensis |
| 4 | | 122 | 636 | 660 | 231 | 239 | | | Order | Vibrionales | #N/A | 0.008 | #N/A | #N/A | 3 | #N/A | | | Vibrionales | | | |
| 5 | | 264 | 637 | 661 | 232 | 240 | | | Family | Vibrionaceae | #N/A | 0.008 | #N/A | #N/A | 3 | #N/A | | | | Vibrionaceae | | |
| 5 | | 126 | 404 | 423 | 151 | 158 | | | Family | Actinomycetaceae | #N/A | 0.008 | #N/A | #N/A | 3 | #N/A | | | | Actinomycetaceae | | |
| 6 | | 274 | 405 | 424 | 152 | 159 | | | Genus | Actinomyces | #N/A | 0.008 | #N/A | #N/A | 3 | #N/A | | | | | Actinomyces | |
| 7 | | 553 | 406 | 425 | 153 | 160 | | | Species | Actinomyces naturae | #N/A | 0.008 | #N/A | #N/A | 3 | #N/A | | | | | | Actinomyces naturae |
| 7 | | 613 | 369 | 388 | 144 | 151 | | | Species | Bifidobacterium scardovii | #N/A | 0.008 | #N/A | #N/A | 3 | #N/A | | | | | | Bifidobacterium scardovii |
| 6 | | 319 | 814 | 847 | 308 | 318 | | | Genus | Candidatus Tammella | #N/A | 0.007 | #N/A | #N/A | 3 | #N/A | | | | | Candidatus Tammella | |
| 7 | | 638 | 815 | 848 | 309 | 319 | | | Species | Candidatus Tammella caduceiae | #N/A | 0.007 | #N/A | #N/A | 3 | #N/A | | | | | | Candidatus Tammella caduceiae |
| 6 | | 479 | 847 | 884 | 320 | 333 | | | Genus | Runella | #N/A | 0.007 | #N/A | #N/A | 2 | #N/A | | | | | Runella | |
| 7 | | 851 | 848 | 885 | 321 | 334 | | | Species | Runella limosa | #N/A | 0.007 | #N/A | #N/A | 2 | #N/A | | | | | | Runella limosa |
| 6 | | 409 | 184 | 197 | 97 | 102 | | | Genus | Macrococcus | #N/A | 0.007 | #N/A | #N/A | 2 | #N/A | | | | | Macrococcus | |
| 5 | | 140 | 400 | 419 | 148 | 155 | | | Family | Brevibacteriaceae | #N/A | 0.007 | #N/A | #N/A | 2 | #N/A | | | | Brevibacteriaceae | | |
| 6 | | 303 | 401 | 420 | 149 | 156 | | | Genus | Brevibacterium | #N/A | 0.007 | #N/A | #N/A | 2 | #N/A | | | | | Brevibacterium | |
| 6 | | 482 | 638 | 662 | 233 | 241 | | | Genus | Salinivibrio | #N/A | 0.006 | #N/A | #N/A | 2 | #N/A | | | | | Salinivibrio | |
| 7 | | 854 | 639 | 663 | 234 | 242 | | | Species | Salinivibrio budaii | #N/A | 0.006 | #N/A | #N/A | 2 | #N/A | | | | | | Salinivibrio budaii |
| 5 | | 201 | 408 | 427 | 155 | 162 | | | Family | Micromonosporaceae | #N/A | 0.006 | #N/A | #N/A | 2 | #N/A | | | | Micromonosporaceae | | |
| 6 | | 421 | 409 | 428 | 156 | 163 | | | Genus | Micromonospora | #N/A | 0.006 | #N/A | #N/A | 2 | #N/A | | | | | Micromonospora | |
| 7 | | 783 | 410 | 429 | 157 | 164 | | | Species | Micromonospora rifamycinica | #N/A | 0.006 | #N/A | #N/A | 2 | #N/A | | | | | | Micromonospora rifamycinica |
| 7 | | 711 | 264 | 283 | 117 | 124 | | | Species | Enterococcus casseliflavus | #N/A | 0.005 | #N/A | #N/A | 2 | #N/A | | | | | | Enterococcus casseliflavus |
| 6 | | 521 | 521 | 541 | 196 | 204 | | | Genus | Thiocapsa | #N/A | 0.005 | #N/A | #N/A | 2 | #N/A | | | | | Thiocapsa | |
| 7 | | 864 | 889 | 926 | 343 | 356 | | | Species | Sphingobacterium shayense | #N/A | 0.005 | #N/A | #N/A | 1 | #N/A | | | | | | Sphingobacterium shayense |
| 6 | | 498 | 180 | 193 | 94 | 99 | | | Genus | Sporosarcina | #N/A | 0.005 | #N/A | #N/A | 1 | #N/A | | | | | Sporosarcina | |
| 7 | | 867 | 181 | 194 | 95 | 100 | | | Species | Sporosarcina pasteurii | #N/A | 0.005 | #N/A | #N/A | 1 | #N/A | | | | | | Sporosarcina pasteurii |
| 4 | | 119 | 545 | 567 | 202 | 210 | | | Order | Thiotrichales | #N/A | 0.005 | #N/A | #N/A | 1 | #N/A | | | Thiotrichales | | | |
| 5 | | 260 | 546 | 568 | 203 | 211 | | | Family | Thiotrichaceae | #N/A | 0.005 | #N/A | #N/A | 1 | #N/A | | | | Thiotrichaceae | | |
| 6 | | 525 | 547 | 569 | 204 | 212 | | | Genus | Thiothrix | #N/A | 0.005 | #N/A | #N/A | 1 | #N/A | | | | | Thiothrix | |
| 6 | | 427 | 877 | 914 | 333 | 346 | | | Genus | Muricauda | #N/A | 0.004 | #N/A | #N/A | 1 | #N/A | | | | | Muricauda | |
| 7 | | 788 | 878 | 915 | 334 | 347 | | | Species | Muricauda lutimaris | #N/A | 0.004 | #N/A | #N/A | 1 | #N/A | | | | | | Muricauda lutimaris |
| 7 | | 565 | 136 | 145 | 67 | 70 | | | Species | Anaerofilum pentosovorans | 0.046 | #N/A | #N/A | 6 | #N/A | #N/A | | | | | | Anaerofilum pentosovorans |
| 6 | | 361 | 564 | 586 | 211 | 219 | | | Genus | Erwinia | 0.028 | #N/A | #N/A | 2 | #N/A | #N/A | | | | | Erwinia | |
| 7 | | 658 | 94 | 99 | 50 | 51 | | | Species | Clostridium sardiniense | 0.020 | #N/A | #N/A | 2 | #N/A | #N/A | | | | | | Clostridium sardiniense |
| 7 | | 714 | 262 | 281 | 116 | 123 | | | Species | Enterococcus gilvus | 0.020 | #N/A | #N/A | 2 | #N/A | #N/A | | | | | | Enterococcus gilvus |
| 7 | | 703 | 577 | 601 | 216 | 224 | | | Species | Enterobacter asburiae | 0.018 | #N/A | #N/A | 2 | #N/A | #N/A | | | | | | Enterobacter asburiae |
| 5 | 3 | 210 | | 945 | | 371 | | | Family | Paraprevotellaceae | 0.018 | #N/A | #N/A | 3 | #N/A | #N/A | | | | Paraprevotellaceae | | |
| 6 | | 311 | 79 | 84 | 42 | 43 | | | Genus | Caloramator | 0.017 | #N/A | #N/A | 3 | #N/A | #N/A | | | | | Caloramator | |
| 7 | | 630 | 80 | 85 | 43 | 44 | | | Species | Caloramator mitchellensis | 0.017 | #N/A | #N/A | 3 | #N/A | #N/A | | | | | | Caloramator mitchellensis |
| 6 | | 445 | 908 | 946 | 360 | 373 | | | Genus | Paraprevotella | 0.017 | #N/A | #N/A | 3 | #N/A | #N/A | | | | | Paraprevotella | |
| 7 | | 813 | 909 | 947 | 359 | 374 | | | Species | Paraprevotella clara | 0.017 | #N/A | #N/A | 3 | #N/A | #N/A | | | | | | Paraprevotella clara |
| 6 | | 356 | 439 | 458 | 169 | 176 | | | Genus | Eggerthella | 0.016 | #N/A | #N/A | 3 | #N/A | #N/A | | | | | Eggerthella | |
| 7 | | 696 | 440 | 459 | 170 | 177 | | | Species | Eggerthella sinensis | 0.016 | #N/A | #N/A | 3 | #N/A | #N/A | | | | | | Eggerthella sinensis |
| 4 | | 67 | 680 | 706 | 244 | 253 | | | Order | Caulobacterales | 0.014 | #N/A | #N/A | 2 | #N/A | #N/A | | | Caulobacterales | | | |
| 5 | | 148 | 681 | 707 | 245 | 254 | | | Family | Caulobacteraceae | 0.014 | #N/A | #N/A | 2 | #N/A | #N/A | | | | Caulobacteraceae | | |
| 7 | | 799 | 222 | 241 | 107 | 114 | | | Species | Paenibacillus amylolyticus | 0.013 | #N/A | #N/A | 2 | #N/A | #N/A | | | | | | Paenibacillus amylolyticus |
| 6 | | 532 | 322 | 341 | 134 | 141 | | | Genus | Veillonella | 0.013 | #N/A | #N/A | 2 | #N/A | #N/A | | | | | Veillonella | |
| 7 | | 909 | 287 | 306 | 127 | 134 | | | Species | Weissella salipiscis | 0.012 | #N/A | #N/A | 2 | #N/A | #N/A | | | | | | Weissella salipiscis |
| 5 | | 205 | 412 | 431 | 159 | 166 | | | Family | Nocardiaceae | 0.012 | #N/A | #N/A | 2 | #N/A | #N/A | | | | Nocardiaceae | | |
| 6 | | 471 | 413 | 432 | 160 | 167 | | | Genus | Rhodococcus | 0.012 | #N/A | #N/A | 2 | #N/A | #N/A | | | | | Rhodococcus | |
| 7 | | 844 | 414 | 433 | 161 | 168 | | | Species | Rhodococcus percolatus | 0.012 | #N/A | #N/A | 2 | #N/A | #N/A | | | | | | Rhodococcus percolatus |
| 6 | | 304 | 685 | 711 | 246 | 255 | | | Genus | Brevundimonas | 0.012 | #N/A | #N/A | 2 | #N/A | #N/A | | | | | Brevundimonas | |
| 6 | | 332 | 62 | 67 | 32 | 33 | | | Genus | Coprococcus | 0.012 | #N/A | #N/A | 1 | #N/A | #N/A | | | | | Coprococcus | |
| 7 | | 626 | 902 | 939 | 354 | 367 | | | Species | Butyricimonas synergistica | 0.012 | #N/A | #N/A | 1 | #N/A | #N/A | | | | | | Butyricimonas synergistica |
| 7 | | 657 | 90 | 95 | 49 | 50 | | | Species | Clostridium proteolyticus | 0.011 | #N/A | #N/A | 1 | #N/A | #N/A | | | | | | Clostridium proteolyticus |
| 7 | | 904 | 325 | 344 | 135 | 142 | | | Species | Veillonella ratti | 0.011 | #N/A | #N/A | 1 | #N/A | #N/A | | | | | | Veillonella ratti |
| 7 | | 687 | 725 | 751 | 261 | 270 | | | Species | Desulfovibrio litoralis | 0.011 | #N/A | #N/A | 1 | #N/A | #N/A | | | | | | Desulfovibrio litoralis |
| 6 | | 327 | 879 | 916 | 335 | 348 | | | Genus | Chryseobacterium | 0.011 | #N/A | #N/A | 1 | #N/A | #N/A | | | | | Chryseobacterium | |
| 7 | | 831 | 912 | 950 | 362 | 376 | | | Species | Prevotella aurantiaca | 0.010 | #N/A | #N/A | 1 | #N/A | #N/A | | | | | | Prevotella aurantiaca |
| | | | 24 | 27 | 12 | 12 | | | | Thermoanaerobacterales Family III. Incertae Sedis | | | | | | | | | | Thermoanaerobacterales Family III. Incertae Sedis | | |
| | | | 202 | 217 | 101 | 106 | | | | Bacillales Family XI. Incertae Sedis | | | | | | | | | | Bacillales Family XI. Incertae Sedis | | |
| | | | 346 | 365 | 138 | 145 | | | Order | Streptosporangiales | | | | | | | | | Streptosporangiales | | | |
| | | | 381 | 400 | 146 | 153 | | | Order | Micrococcales | | | | | | | | | Micrococcales | | | |
| | | | 407 | 426 | 154 | 161 | | | Order | Micromonosporales | | | | | | | | | Micromonosporales | | | |
| | | | 411 | 430 | 158 | 165 | | | Order | Corynebacteriales | | | | | | | | | Corynebacteriales | | | |
| | | | 526 | 546 | 197 | 205 | | | | unclassified Gammaproteobacteria | | | | | | | | | unclassified Gammaproteobacteria | | | |
| | | | 585 | 609 | 218 | 226 | | | | unclassified Enterobacteriaceae | | | | | | | | | | | unclassified Enterobacteriaceae | |
| | | | 586 | 610 | 219 | 227 | | | | ant, tsetse, mealybug, aphid, etc. endosymbionts | | | | | | | | | | | ant, tsetse, mealybug, aphid, etc. endosymbionts | |
| | | | 587 | 611 | 220 | 228 | | | | ant endosymbionts | | | | | | | | | | | ant endosymbionts | |
| | | | 632 | 656 | 227 | 235 | | | Order | Nevskiales | | | | | | | | | Nevskiales | | | |
| | | | 796 | 826 | 292 | 303 | | | Order | Petrotogales | | | | | | | | | Petrotogales | | | |
| | | | 797 | 827 | 293 | 304 | | | Family | Petrotogaceae | | | | | | | | | | Petrotogaceae | | |
| | | | 2 | 2 | | | | | | Terrabacteria group | | | | | | | Terrabacteria group | | | | | |
| | | | 14 | 14 | | | | | | unclassified Terrabacteria group | | | | | | | unclassified Terrabacteria group | | | | | |
| | | | 37 | 42 | | | | | Genus | Peptoclostridium | | | | | | | | | | | Peptoclostridium | |
| | | | 105 | 111 | | | | | | Clostridiales incertae sedis | | | | | | | | | Clostridiales incertae sedis | | | |
| | | | 106 | 112 | | | | | | Clostridiales Family XII. Incertae Sedis | | | | | | | | | | Clostridiales Family XII. Incertae Sedis | | |
| | | | 109 | 115 | | | | | | Clostridiales Family XIII. Incertae Sedis | | | | | | | | | | Clostridiales Family XIII. Incertae Sedis | | |
| | | | 111 | 117 | | | | | | Clostridiales Family XVI. Incertae Sedis | | | | | | | | | | Clostridiales Family XVI. Incertae Sedis | | |
| | | | 114 | 121 | | | | | | Clostridiales Family XVII. Incertae Sedis | | | | | | | | | | Clostridiales Family XVII. Incertae Sedis | | |
| | | | 200 | 213 | | | | | | Bacillales Family X. Incertae Sedis | | | | | | | | | | Bacillales Family X. Incertae Sedis | | |
| | | | 206 | 223 | | | | | | Bacillales Family XII. Incertae Sedis | | | | | | | | | | Bacillales Family XII. Incertae Sedis | | |
| | | | 304 | 323 | | | | | | Streptococcus dysgalactiae group | | | | | | | | | | | | Streptococcus dysgalactiae group |
| | | | 307 | 326 | | | | | Order | Selenomonadales | | | | | | | | | Selenomonadales | | | |
| | | | 308 | 327 | | | | | Family | Sporomusaceae | | | | | | | | | | Sporomusaceae | | |
| | | | 311 | 330 | | | | | Family | Selenomonadaceae | | | | | | | | | | Selenomonadaceae | | |
| | | | 331 | 350 | | | | | Family | Pseudonocardiales | | | | | | | | | Pseudonocardiales | | | |
| | | | 338 | 357 | | | | | Order | Glycomycetales | | | | | | | | | Glycomycetales | | | |
| | | | 341 | 360 | | | | | Order | Streptomycetales | | | | | | | | | Streptomycetales | | | |
| | | | 356 | 375 | | | | | Order | Actinopolysporales | | | | | | | | | Actinopolysporales | | | |
| | | | 359 | 378 | | | | | Order | Propionibacteriales | | | | | | | | | Propionibacteriales | | | |
| | | | 393 | 412 | | | | | Genus | Glutamicibacter | | | | | | | | | | | Glutamicibacter | |
| | | | 446 | 465 | | | | | Family | Atopobiaceae | | | | | | | | | | Atopobiaceae | | |
| | | | 449 | 468 | | | | | | Cyanobacteria/Melainabacteria group | | | | | | | Cyanobacteria/Melainabacteria group | | | | | |
| | | | 458 | 478 | | | | | | Deinococcus-Thermus | | | | | | | Deinococcus-Thermus | | | | | |
| | | | 474 | 494 | | | | | | 16SrX (Apple proliferation group) | | | | | | | | | | | 16SrX (Apple proliferation group) | |
| | | | 509 | 529 | | | | | | unclassified Burkholderiales | | | | | | | | | unclassified Burkholderiales | | | |
| | | | 510 | 530 | | | | | | Burkholderiales Genera incertae sedis | | | | | | | | | | Burkholderiales Genera incertae sedis | | |
| | | | 536 | 558 | | | | | Family | Rhodanobacteraceae | | | | | | | | | | Rhodanobacteraceae | | |
| | | | 556 | 578 | | | | | Genus | Kosakonia | | | | | | | | | | | Kosakonia | |
| | | | 560 | 582 | | | | | Genus | Pluralibacter | | | | | | | | | | | Pluralibacter | |
| | | | 606 | 630 | | | | | | Branhamella | | | | | | | | | | | Branhamella | |
| | | | 613 | 637 | | | | | | Pseudomonas fluorescens group | | | | | | | | | | | | Pseudomonas fluorescens group |
| | | | 663 | 687 | | | | | | Rhizobium/Agrobacterium group | | | | | | | | | | Rhizobium/Agrobacterium group | | |
| | | | 700 | 726 | | | | | | canis group | | | | | | | | | | | canis group | |
| | | | 703 | 729 | | | | | | Rickettsieae | | | | | | | | | | | Rickettsieae | |
| | | | 705 | 731 | | | | | | delta/epsilon subdivisions | | | | | | | delta/epsilon subdivisions | | | | | |
| | | | 743 | 770 | | | | | Family | Nannocystineae | | | | | | | | | | Nannocystineae | | |
| | | | 746 | 773 | | | | | Order | Sorangiineae | | | | | | | | | Sorangiineae | | | |
| | | | 765 | 792 | | | | | | PVC group | | | | | | | PVC group | | | | | |
| | | | 770 | 797 | | | | | | unclassified Verrucomicrobia | | | | | | | | unclassified Verrucomicrobia | | | | |
| | | | 775 | 803 | | | | | Family | Rubritaleaceae | | | | | | | | | | Rubritaleaceae | | |
| | | | 794 | 824 | | | | | Family | Fervidobacteriaceae | | | | | | | | | | Fervidobacteriaceae | | |
| | | | 823 | 858 | | | | | Class | Spirochaetia | | | | | | | | Spirochaetia | | | | |
| | | | 840 | 877 | | | | | | FCB group | | | | | | | FCB group | | | | | |
| | | | 841 | 878 | | | | | | Bacteroidetes/Chlorobi group | | | | | | | Bacteroidetes/Chlorobi group | | | | | |
| | | | 852 | 889 | | | | | Family | Hymenobacteraceae | | | | | | | | | | Hymenobacteraceae | | |